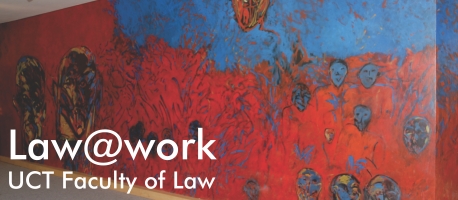 In the midst of chaos and uncertainty, find stability inside you.
Mindfulness is about being more fully present in our lives, embracing all of our experiences, and most importantly, changing the relationship we have towards our suffering. Mindfulness training helps us to grow our innate mindfulness capacity, which in turn helps to regulate our nervous system and improve our sense of well-being. Leading neuroscience shows that regular practice reduces stress and the inflammation it causes in our bodies, which can lead to illness. It helps build our inner resilience, emotional stability and to learn to cope with all of life's challenges. The training focuses on helping to cultivate equanimity of mind which we can apply and bring into the way we work and live.
Join us for eight weeks of mindfulness training in which you will be taught progressive skills in mindfulness through presentations, guided practices and enquiry sessions.
When and where?
This course is not currently scheduled.
Check out our Course Overview page to see all our current courses. Or join our mailing list to stay up to date with newly-scheduled courses.
Course outline
The eight-week course works incrementally to grow our mindfulness muscle and sustain our own practice within a network of group support. In the group sessions, everyone's contribution is valued and together we can learn, share and grow our resilience and sense of equanimity. Studies show that when we share in groups, we feel a sense of connection ,as opposed to feeling isolated and lonely. This greatly affects our sense of well-being, which in turn affects our overall health, including our immunity.
The following topics will be taught in a practical way:
Introduction to mindfulness and neuroscience
The body as a place to stay present
Introducing mindfulness support
Working with distraction
Exploring the undercurrent of thoughts
Working with the Observer and cultivating an attitude of self acceptance
Our brains' emotional regulatory systems and compassion training
A mindfulness-based life
In terms of Zoom etiquette, it is suggested that everyone keep their video on and microphone muted when joining the session. The course is highly experiential, which means we will be doing mindfulness exercises and holding discussions in small breakout groups and in larger groups. Its important to know that visual connection activates our social brain and deepens and integrates our learning, so we benefit from keeping connected throughout the course, via our video screens.
Who will benefit from this course?
This course will benefit anyone wanting to cultivate stability, clarity and focus, and reduce the inner-stresses of working life.
Is this course for you?
Listen to a podcast about the benefits of mindfulness in stressful situations, by our course presenter Jenny Canau
Watch a video in which Jenny talks about how mindfulness improves focus and reduces stress
Presenter
Jenny Canau is an internationally-accredited facilitator working to pioneer compassion and mindfulness in the education and public sector. She is passionate about helping to restore a sense of dignity and promoting our natural capacity for compassion. She has worked with various teacher organizations, trade unions, non-profit organizations, universities and schools. Jenny has a background in human rights law and is motivated to promote impartiality and social justice. She is currently working on designing curriculum to promote human dignity and common humanity for magistrates and judges in Southern Africa. Jenny is the co-founder and director of Mindfulness Africa, and currently serving on the Board of the Cape Town Interfaith Initiative. Jenny has received accreditation as a facilitator from the Mindfulness Association (UK), Mindful Schools (US), the Centre for Compassion, Integrity and Secular Ethics (Life University, US) and currently with the Applied Compassion Academy and the Centre for Compassion and Altruism Research and Education (Stanford University, US). .
How much?
R4,200 per person
How to sign up
Complete and submit the registration form. You will then be given the payment information. Please note that registrations will not be accepted until payment has been made.
One or two days before the first session, we will send you the Zoom link. You will need to register and use a password to enter the webinar.
Registrations close three days before the webinar.
View the advert here.