An overview of workplace investigations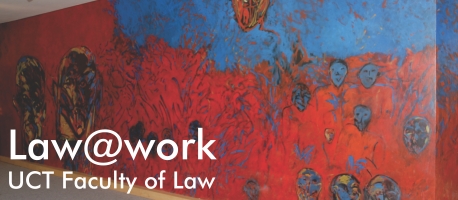 This webinar covers an overview of the practice of investigations in the U.S. and discusses applicability to South Africa.
Tokiso has performed workplace investigations throughout South Africa, and our investigators at Oppenheimer Investigations Group have performed numerous investigations and have trained hundreds of EEO investigators at organisations throughout California.
Join us for a webinar to learn more about workplace investigations
When?
19 March 2024, 17:00 to 19:00 SAST
Webinar outline
The webinar will cover:
Introduction to workplace investigations
What it means to be independent and reducing bias
What to investigate
When to investigate
Nuts and bolts of the investigative process: interviewing, documenting the interviews, document collection
Making findings
Writing a report
There will be time for Q&A after the presentation.
Who will benefit from this webinar?
Internal and external investigators
Human resource professionals
Employment attorneys
Presenters
Amy Oppenheimer is a leading expert in the field of workplace investigations. She has more than 40 years of experience in employment law, as an attorney, investigator, arbitrator, mediator and trainer. She has worked with and for a large range of employers and employees – public and private, large and small – throughout the country. She is also a retired administrative law judge.
Her areas of expertise include preventing workplace harassment and responding to allegations of harassment, investigating workplace harassment, discrimination, retaliation, whistleblower claims, diversity in the workplace, how unconscious bias impacts decision-making and other forms of workplace misconduct. Amy frequently does public speaking on these issues.
Amy has investigated hundreds of workplace complaints, including complaints against elected officials, CEOs, founders of startups and board members. She has trained public and private employers in how to investigate workplace complaints, sexual harassment prevention and implicit bias.
Vida Thomas has practiced law for more than 25 years and has conducted more than 200 workplace investigations. She has considerable experience investigating matters within a union setting and is particularly adept at investigating complex matters involving high-profile employers and individuals. She frequently trains attorneys, human resources professionals and EEO officers on how to conduct legally effective workplace investigations.
Tanya Venter is Chief Executive Officer of Tokiso. She is an advocate of the High Court and an internationally-accredited commercial mediator with 25 years of experience in mediating and arbitrating employment and commercial disputes, and 15 years of experience at a director level in the ADR industry.
How much?
R780 per person.
How to sign up
Complete and submit the registration form. You will then be given the payment information. Please note that registrations will not be considered complete until payment has been made.
One or two days before the webinar, we will send you the Zoom link. You will need to register and use a password to enter the webinar.
Registrations close three days before the webinar.
View the advert here.