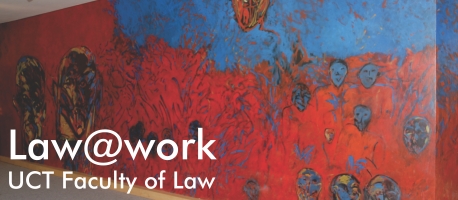 The Code of Good Practice on Harassment in the Workplace was gazetted on 18 March 2022 and replaces the Code of Good Practice on the Handling of Sexual Harassment cases in the Workplace, 2005. Relevant aspects of the new Code will be covered in the course.
When an employee (or student) complains of harassment or discrimination, the institution must take steps to determine what happened and take appropriate action in the circumstances. To do so requires an investigator with the necessary knowledge and expertise to conduct a fair, thorough and legal investigation. This course will equip participants with the knowledge and expertise required to properly investigate such complaints.
Workplace investigations are a challenging and important part of workplace management. Proper investigation is essential in the imposition of discipline in the workplace and provides an important safeguard to protect the rights of employees. Whereas a poorly-conducted internal investigation can result in costly litigation and cause reputational damage, as well as damage to the reputations of the HR and legal professionals tasked with overseeing the inquiry.
Join us for a course to learn more about workplace investigations - sign up for either a one-day online course or a three-day hybrid course.
Course structure
Participants can register for a one-day course (18 May 2022) or may apply for a three-day course (18 to 20 May 2022), which includes intensive practical skills training:
The first day is open to an unlimited audience and will be delivered online, most likely on Zoom.
The second and third days are limited to 20 participants (who must also attend the first day of training), and spaces will be filled by application.
 
One-day course
Three-day course
Dates and times
18 May 2022
09:00 to 16:30 SAST
18 to 20 May 2022
Days two and three: 09:00 to 17:00
Format
Online
Online and in person at UCT
Fee
R3,500 per person. The fee includes any course materials.
R7,000 per person. The fee includes any course materials, parking, teas and lunches.
Maximum number
None
Days two and three limited to 20 participants
Certificate
None
UCT certificate of attendance
Course outline
Day one (online)
A comprehensive one-day course that will provide an overview of investigations, including the relevant law and practice related to how to conduct an effective investigation including managing bias, planning, determining whether an investigation is necessary, who will do it & the how-to of interviewing, doing a credibility analysis and the elements of a report.
Topics that will be coved include:
what should be investigated
how to plan an investigation
understanding and avoiding bias
the law of investigations, interviewing witnesses
making credibility determinations
ethical issues
analysing information to make findings
writing a report
Day two and day three (contact teaching, limited to 20 participants)
Day two and day three will consist of practical skills training on planning an investigation, conducting interviews, the analysis of evidence, and writing up findings.
The activities on day two will include a mock investigation, which will equip participants to plan an investigation and with the skills to conduct interviews.
On day three, the focus will be on the report-writing and analysis processes. Participants will actively engage in the analysis of evidence and in writing an investigative report.
Who will benefit from this course?
Human resource (HR) professionals
In-house legal professionals who are responsible for handling complaints, or who advise those who handle complaints
Consultants, attorneys, advocates and private investigators who are hired to investigate complaints
Presenters
Amy Oppenheimer has over 40 years of experience in employment law, as an attorney, investigator, arbitrator, mediator and trainer. She is also a retired administrative law judge. Her areas of expertise include investigating and preventing workplace harassment and discrimination, and responding to allegations of harassment, retaliation, whistleblower claims, discrimination and other forms of workplace misconduct. Amy has trained employees and employers throughout the United States of America in how to prevent harassment, and in how to investigate workplace harassment, discrimination, and retaliation in the workplace. She has investigated hundreds of harassment and discrimination complaints since 1986 and has performed impartial investigations for a large range of employers – public and private, large and small. A trial qualified expert in State and Federal court, and has testified for both the plaintiff and the defense about employment practices in preventing, responding to and investigating workplace harassment. Amy is the author of numerous articles about harassment, discrimination, and implicit bias and is co-author of one of the few books about the practice of investigations, Investigating Workplace Harassment, How to be Fair, Thorough and Legal (Society of Human Resource Management, 2003). She is the founder and past president of the board of the Association of Workplace Investigators, is on California's Department of Fair Employment and Housing Task Force on Sexual Harassment, is past chair of the Executive Committee of the Labor and Employment Section of the State Bar of California and is past president of the board of the Berkeley Dispute Resolution Services.
Vida Thomas is a partner at Oppenheimer Investigations Group, a US-based law firm. As an attorney, Vida has practiced employment law for over 25 years, she advises employers regarding all aspects of employment law and human resources management, serves as an expert witness in state and federal employment lawsuits, and mediates litigation and non-litigation matters. She has conducted hundreds of workplace investigations. Vida has considerable experience investigating matters within a union setting and is particularly adept at investigating complex matters involving high-profile employers and individuals. Vida has assisted parties and attorneys in resolving employment claims, including but not limited to: harassment, discrimination, and retaliation claims; wrongful termination claims; failure to accommodate and statutory leave violations; whistleblowing claims; wage and hour violations; invasion of privacy claims; and other statutory, tort and contract claims. Vida frequently trains attorneys, human resources professionals and harassment and discrimination officers how to conduct legally effective workplace investigations. She also teaches managers and supervisors how to implement legally effective performance reviews. Clients have complimented Vida's knack for making the law accessible, explaining complex legal concepts in a way that is both thorough and easy to understand.
Debbie Collier is associate professor in the Department of Commercial Law at the University of Cape Town. Debbie teaches and supervises students in labour law and related fields and is a workplace mediator and an ad hoc member of the Preliminary Investigation Committee at UCT. She is a member of the South African Society for Labour Law and is the Head of Academic Programmes of the Labour, Development and Governance Research Unit in the Department of Commercial Law. Debbie has published several articles and book chapters on a range of labour law issues, including publications on workplace discrimination and harassment, and more recently on the implementation of the ILO Convention on Workplace Violence and Harassment (C. 190).
Certificate
A certificate of attendance from UCT will be awarded to students who attend the full three-day course.
How to sign up
Download and complete the registration form, and return it to us. We will then send you the payment information. Please note that your registration is not complete until payment has been made.
One or two days before the course, we will send you the Zoom link for Day One. You will need to be registered on Zoom and use a password to enter the virtual classroom.
If you apply for Days Two and Three, you will be informed if you have been accepted.
Registrations close seven days before the course starts.
Download the brochure.