Whistleblowing: The practical implications of the Protected Disclosures Act for whistleblowing programmes in organisations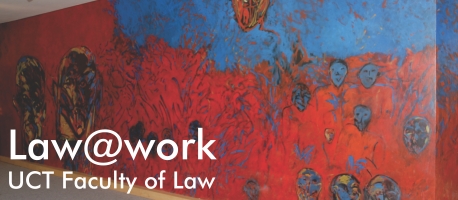 This course will help participants understand the implications of the Protected Disclosures Act, No. 26 of 2000 (as amended in 2017) for their organisation's whistleblowing programme.
By the end of the course, students will understand what is expected of organisations in managing whistleblowing programmes, both from a regulatory perspective as well as best practice based on actual examples of companies in South Africa and elsewhere in Africa.
Join us for a four-hour remote course.
When and where?
2 April 2024, 9:00 to 13:00 SAST
This course will be held remotely, most likely on Zoom - exact details will be sent to registered participants a few days before the course.
Course outline
The course will cover the following:
The Protected Disclosures Act (as amended) and other regulatory requirements pertaining to whistleblowing
Best practice for the management of whistleblowing programmes
Proposals for legislative reform in South Africa
Who will benefit from this course?
This course is aimed at compliance officers, forensic investigators, risk managers, ethics officers, internal auditors, company secretaries, and general counsel.
Presenters
Nico Vorster practiced as an attorney before joining Absa in 2001, where he has held various role in Compliance, Forensics and other risk management related areas. He holds BLC, LLB and MPhil (Business Ethics) degrees from the University of Pretoria, various postgraduate qualifications, and is certified as an Ethics Officer, Fraud Examiner (ACFE) and Anti-Money Laundering Specialist (ACAMS).
How much?
R1,390 per person.
Certificate
A certificate of attendance from UCT will be issued to those who attend the full course.
How to sign up
Complete and submit the registration form. You will then be given the payment information. Please note that your registration is not complete until payment has been made.
One or two days before the course, we will send you the Zoom link. You will need to register and use a password to enter the virtual classroom.
Registrations close three days before the course starts.
Download the brochure.