Document formatting for lawyers: Become self-sufficient in Microsoft Word and create high quality legal documents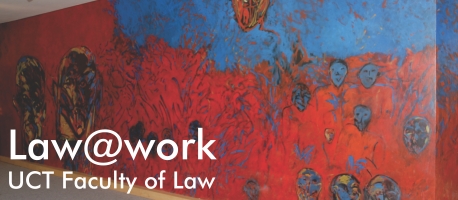 Learn advanced Word skills through this Microsoft Word training course. This training provides legal professionals who are in search of productivity gains while drafting high quality legal documents with the necessary skill set.
In this course you will learn from someone with years of legal secretarial experience at some of the largest law firms in South Africa. The course is focused on practical skills such as using a house style, using Word styles, how to correctly format your documents from the start, how to address any formatting issues correctly, and how to reduce drafting time.
Join us for a eight-hour course, held over four days.
When and where?
16 to 19 October 2023, 9:00 to 11:00 SAST
This course will be held remotely, most likely on Zoom - exact details will be sent to registered participants a few days before the course.
Course outline
In this course, you will learn:
about house style;
how to format documents correctly from the start and as you go through the drafting process;
how to use Word styles and the draft pane to find the source of formatting issues for correction; 
how to paste correctly without damaging your document's layout;
how to address your documents formatting problems correctly and enduringly;
how to reduce drafting time like a pro with shortcuts, tips and tricks;
how to change author names belonging to new versions or adjustments; and
about the benefits of using the compare function over track changes for amendments.
Who will benefit from this course?
Legal graduates, junior lawyers, mid-level lawyers and senior lawyers
Presenter
Pam Padayachee's expertise is built on 24 years of legal secretarial experience at some of the largest law firms in South Africa. At PMV Virtual Assistants, Pam uses her expertise and experience in law firms to provide an invaluable extension to firms' teams through a range of business support services. Pam's reputation for "prettifying" documents exceeds her. Her "eagle eye" is her superpower.
How much?
R1,985 per person.
Certificate
A certificate of attendance from UCT will be issued to those who attend the full course.
How to sign up
Complete and submit the registration form. You will then be given the payment information. Please note that your registration is not complete until payment has been made.
One or two days before the course, we will send you the Zoom link. You will need to register and use a password to enter the virtual classroom.
Registrations close three days before the course starts.
Download the brochure.