Standard operating procedures (SOP) in terms of the Cybercrime Act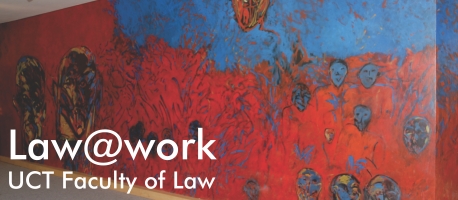 The Standard Operating Procedures for the investigation, search, access or seizure of articles (data/computer programs) has been published and it governs the procedure that the South African Police Service will use when seizing electronic evidence.
It also governs the procedure that other bodies – such as the National Credit Regulator or the Financial Services Regulator – must use. This course will familiarise attendees with the new provisions and provide insight as to difficulties that may be experienced when dealing with electronic evidence and how to overcome them.
Join us for a six-hour course, held over two days.
When and where?
20 to 21 February 2024, 9:00 to 12:00 SAST
This course will be held remotely, most likely on Zoom - exact details will be sent to registered participants a few days before the course.
Course outline
The course will take place over two days in three-hour slots each day.
Topics to be covered include:
In the Cybercrime Act (Chapters 4-8):
Chapter 4 of the Cybercrime Act
Search for articles
Seizing of articles
Written search warrant
Oral search warrant
No search warrant
Consent to search
Consent to seize
Wrongful search / seizure / access / restriction on use
Preservation of data / evidence direction
In the SOPs:
Principles
Cyber articles
Jurisdiction
Preparation for search / seizure / access
Execution (securing the scene, seizure, permitted persons, tools, actions)
Post seizure (packaging, transporting, storage)
Investigation of seized article
Data held by third parties including cloud service providers
Evidence (evidential weight)
Disposal of cyber article
Offences
Who will benefit from this course?
Criminal attorneys, advocates and legal advisors (who will need to know these procedures to establish whether they were followed)
Electronic service providers (who need to know their reporting obligations and how to deal with data held by their customers)
NB: Regulatory bodies (Information Regulator / National Credit Regulator etc) that have investigatory powers who must follow the procedures or risk their investigation being compromised
Presenters
Paul Esselaar is a practising attorney and notary at Esselaar Attorneys. He is a co-author to A Guide to the Protection of Personal Information (Juta, 2015) and provides regular updates on IT-law related issues for the Consumer Law Review. Paul is currently involved in several court cases involving electronic evidence as well as cyberbullying, and is a regular lecturer at UCT Law@work on consumer law issues (including POPIA, the NCA and the CPA). He is currently an appeal adjudicator for the Wireless Application Service Providers Association (WASPA) and the Internet Services Providers Association (ISPA) as well as an associate of Research ICT Solutions, a Canadian technology consultancy. Paul holds a BA, LLB, as well as a LLM in Information Technology Law and is currently an honorary research fellow at the University of Kwazulu-Natal.
Dominic Cull has extensive experience in advising on the commercial and regulatory aspects of new technology, broadcasting, and electronic communications ventures for local and international companies and policy and regulation in the ICT and telecommunications sectors, having spent 14 years advising the public and private sector on ICT legal issues. Dominic is involved at all stages of the communications law and regulation-making process and liaises closely with, inter alia, the lndependent Communications Authority of South Africa (ICASA), the Department of Communications, the Department of Justice and Constitutional Development, SAPS Cybercrime Division, National Gambling Board, Department of Telecommunications and Postal Services, Portfolio Committee on Telecommunications and Postal Services and the Film and Publications Board on an ongoing basis. Dominic holds a B.Bus.Sci, an LLB, and an LLM in information communication technology.
How much?
R2,100 per person.
Certificate
A certificate of attendance from UCT will be issued to those who attend the full course.
How to sign up
Complete and submit the registration form. You will then be given the payment information. Please note that your registration is not complete until payment has been made.
One or two days before the course, we will send you the Zoom link. You will need to register and use a password to enter the virtual classroom.
Registrations close three days before the course starts.
Download the brochure.