Stakeholder engagement for competitive advantage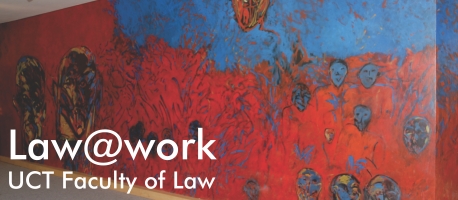 Stakeholder engagement has become a pivotal process in achieving an organisation's ESG strategy, mitigating risk and ensuring business agility and durability.
Increasingly, whether internal or external, stakeholders have the power to influence the success or failure of business performance. Yet few businesses adequately demonstrate a grasp of modern techniques, frameworks, and best practices needed to navigate a rapidly transforming and increasingly complex stakeholder landscape. Closing this knowledge gap is essential for any company wanting to optimise the impactful long-term advantages of effective stakeholder engagement.
Join us for a fifteen-hour immersive learning experience, held over five days, enabling you to examine your own challenges and to apply insights, skills and knowledge in the planning and implementing of effective public engagement strategies.
When and where?
13 to 17 November 2023, 9:00 to 12:00 SAST
This course will be held remotely, most likely on Zoom - exact details will be sent to registered participants a few days before the course.
Course outline
The purpose of this course is to equip participants with the confidence and knowledge to inspire, lead and effect changes to their organisation's stakeholder engagement strategies, for maximum competitive advantage, improved ESG performance and long-term value.
Through this learning process, participants will gain fresh insights and learn practical skills to effect risk-reduction stakeholder engagement strategies and how to optimise the benefits of social capital.
Case scenario group work throughout this highly interactive course will allow participants to test their knowledge as they progress.
In addition, the course is designed to encourage a critical consideration of the role that the participant can play in their company's transition to a more sustainable business model.
Participants will explore principles, standards, guidelines and methodologies with which to evaluate their company's stakeholder engagement strategies. Examples from around the world of stakeholder engagement excellence, as well as controversy, will be examined, to enrich the learning experience and assist the participant to identify both opportunities and obstacles within their own organisation.
With its Pan-African emphasis, the course will provide insights into how the public participation right is supported by in the legal frameworks and case law in Ghana, Kenya and South Africa. Participants will be capacitated to propose and build best-fit stakeholder engagement plans, specifically for African conditions.
Outcomes
On completion of the course, participants will be able to:
Demonstrate a sound knowledge of the key elements of meaningful stakeholder engagement.
Succinctly define the benefits, the challenges and the opportunities of a more sustainable approach to stakeholder engagement.
Identify where stakeholder input is required or desired, which stakeholders to engage and determine the appropriate level of stakeholder engagement.
Build trust with all stakeholders, incorporating public values and knowledge into resource planning and management.
Convincingly argue for your client or corporate to shift from regulatory-driven compliance to proactive, innovative multi-stakeholder collaboration.
Critically evaluate which international trends and practices to incorporate into your organisation's culture, policies and operational systems.
Who will benefit from this course?
Anyone responsible for planning and executing stakeholder engagement processes, including:
Those involved in development planning and decision-making
Government officials responsible for public participation co-ordination and implementation
Stakeholder engagement outreach co-ordinators to environmental assessment practitioners
Risk, HES /SHEQ and compliance officers and managers
Public and private sector change agents
Environmental governance and sustainability stewards and leaders
Non-profits and community organisations
Presenter
Jennifer Kamerman is an environmental lawyer who holds a B.A. LLB. LLM (Environmental Law) from the University of Cape Town.
After graduating with an LLB, Jennifer spent 17 years in the retail industry, gaining broad-based experience in commercial law, business organisation, leadership, management and governance, at a senior level.
Since 2009, Jennifer is self-employed and provides legal expertise to those seeking to effectively address threats to their environment. Jennifer is passionate about creating a platform for meaningful participation in environmental decision-making to communities who lack the know-how to navigate environmental law, policy and regulation.
Further, Jennifer expresses her commitment to on-going education by researching, writing and teaching professional skills development courses, in various aspects of environmental law, ESG, stakeholder engagement and sustainable development.
In addition, Jennifer advises and trains corporates on the integration of sustainability into their business practices and assists with their stakeholder engagement strategies and processes.
Jennifer is an internationally accredited mediator who is experienced in facilitating long-term solution-building in multi-stakeholder environmental disputes.
Extramurally, Jennifer is actively involved in several environmental justice, social transformation and civic initiatives.
How much?
R4,700 per person.
Certificate
A certificate of attendance from UCT will be issued to those who attend the full course.
How to sign up
Complete and submit the registration form. You will then be given the payment information. Please note that your registration is not complete until payment has been made.
One or two days before the course, we will send you the Zoom link. You will need to register and use a password to enter the virtual classroom.
Registrations close three days before the course starts.
Download the brochure.