Mergers and acquisitions: A primer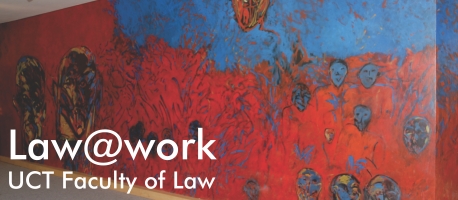 Mergers and acquisitions between business entities entail a number of key legal, business, human resources, intellectual property, and financial issues.
To successfully navigate the sale, acquisition or merger of a company, and to advise clients, all legal professionals - whether in practice or corporate counsel - must understand the dynamics and issues that frequently arise in the legal landscape when dealing with M&As. This course will provide an overview of the various aspects to consider during a merger, with a particular focus on aspects of competition law, labour law and intellectual property law.
Join us for a six-hour online course, held over three days, which will offer an overview of major factors to navigate during M&As.
When?
12 to 14 February 2024, 9:00 to 11:00 SAST
This course will be held remotely, most likely on Zoom - exact details will be sent to registered participants a few days before the course.
Who will benefit from this course?
In-house counsel, corporate lawyers, compliance officers, business owners, executives, directors, change managers, and board committee members.
Presenter
Pieter Koornhof is the Chief Operating Officer of 24 Bit Games (South Africa), a video game development studio specialising in the porting and optimisation of video games. He holds a variety of degrees and professional accreditations in the field of law, economics and education. Most recently, he has completed his doctorate on the regulatory framework for internet monopolies in competition law. He is a practicing attorney of the High Court of South Africa, having qualified in 2009. Pieter has taught at both South African and UK universities on undergraduate, postgraduate and MBA level. He has lectured and published in the fields of competition law, intellectual property law, ICT law, labour law and video games. He is also a recognised expert in various fields of intellectual property by the World Intellectual Property Organisation. He has gained experience in the video games and software industries and has also consulted with and presented workshops to firms in various industries, particularly on aspects of Competition and Computer Law. He is also the company secretary for Full Stack, a bespoke software development firm. He is a keen public speaker, and avidly involved in debating and moot court.
How much?
R2,100 per person.
Certificate
A certificate of attendance from UCT will be issued to those who attend the full course.
How to sign up
Complete and submit the registration form. You will then be given the payment information. Please note that registrations will not be accepted until payment has been made.
One or two days before the course, we will send you the Zoom link. You will need to register and use a password to enter the virtual classroom.
Registrations close three days before the course starts.
Download the brochure.