The National Credit Act update: Life after the Bayport judgment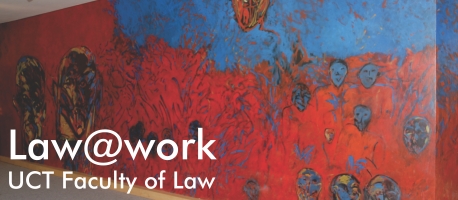 This course highlights the changes to the National Credit Act and gives feedback on the changes to the legislation as well as updates on recent case law related to the NCA, particularly relating to legal costs and the recovery of them by credit providers after the Bayport Securitisation Limited judgement. Attending this course will help you to make strategic decisions on how best to react to these changes. Join us for a six-hour course, held over three days, which will deepen your understanding of the NCA.
Join us for a six-hour course, held over three days, which will deepen your understanding of the NCA.
When and where?
This course is not currently scheduled.
Check out our Course Overview page to see all our current courses. Or join our mailing list to stay up to date with newly-scheduled courses.
Course outline
The purpose of this course is to highlight the changes to the National Credit Act, including:
What is the Bayport Judgment and why is it a big deal?
What is 'debt intervention', who qualifies for it and how do you go about applying for it?
What is the likely effect of debt intervention on companies?
How have the National Consumer Tribunal's powers been amended?
How does a consumer get a clearance certificate?
How will credit bureau reports change?
What are the duties of a debt counsellor with regard to reckless credit (must there be an investigation)?
What information must be provided by credit providers to the debt counsellor (and what happens if you don't do it)?
What is an application for rehabilitation?
How is insurance cover affected?
Who will benefit from this course?
The course is aimed at all parties who are affected by the NCA, but particularly for in-house legal advisors, compliance officers and attorneys who have some understanding of the National Credit Act.
Presenter
Paul Esselaar is a practising attorney and notary at Esselaar Attorneys. He is a co-author to A Guide to the Protection of Personal Information (Juta, 2015) and provides regular updates on IT-law related issues for the Consumer Law Review. Paul is currently involved in several court cases involving electronic evidence as well as cyberbullying, and is a regular lecturer at UCT Law@work on consumer law issues (including POPIA, the NCA and the CPA). He is currently an appeal adjudicator for the Wireless Application Service Providers Association (WASPA) and the Internet Services Providers Association (ISPA) as well as an associate of Research ICT Solutions, a Canadian technology consultancy. Paul holds a BA, LLB, as well as a LLM in Information Technology Law.
How much?
R1,650 per person
CPD points
This course has been accredited by the FPI with 4 CPD points.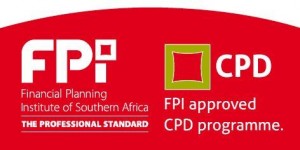 Certificate
A certificate of attendance from UCT will be issued to those who attend all sessions of the course.
How to sign up
Complete and submit the registration form. You will then be given the payment information. Please note that registrations will not be accepted until payment has been made.
One or two days before the course, we will send you the Zoom link. You will need to register and use a password to enter the virtual classroom.
Registrations close three days before the course starts.
Download the brochure.
You may also be interested in: