Estate planning and wills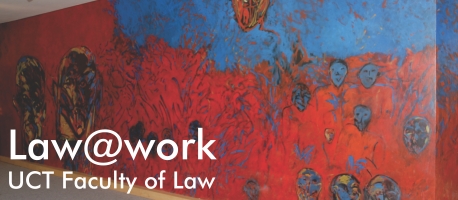 Estate and financial planning is not a once-off process and in most instances the scope of the planning will lie somewhere between the elementary and the comprehensive, depending on the size and the complexity of the planning that has to be done.
An estate and financial plan has to incorporate not only the needs and preferences of the estate owner, but also the existing law, tax legislation and economic factors. All these factors have a bearing on each subsequent step in the process.
It is important that all concerned in the estate planning process should have a good understanding of:
Marriage and matrimonial property law, which is the starting point of the estate planning process
The law of succession, limited rights and the calculation of limited rights (usufructs, fideicommissum and annuities)
Estate duty, capital gains tax and donations tax implications 
Generally-used estate planning techniques
The drafting of wills: the relevant legal issues and tax considerations as well as practical planning pointers
Join us for an eight-hour course, held over four days, which will provide the foundation for good estate planning and its culmination in a will that reflects the true intention of the testator or testatrix. The course will illuminate the law and how these legal principles apply in practice, by means of a case study.
When and where?
This course is not currently scheduled.
Check out our Course Overview page to see all our current courses. Or join our mailing list to stay up to date with newly-scheduled courses.
Who will benefit from this course?
All practitioners (attorneys, financial and other advisers) and laymen, especially those seeking to broaden their horizons with regard to holistic estate planning and wills in South Africa. Lawyers who would like to update their knowledge.
Presenters
Melanie Louw obtained her initial qualifications at the University of Stellenbosch. She has worked for Old Mutual, Momentum, ABSA Wealth and Sanlam. She obtained her LLM in Property Law at the University of Stellenbosch. She subsequently obtained a Masters in Tax Law at the University of Cape Town as well as a Masters in Commercial Law from UNISA. In 2009 she obtained the Advanced Post Graduate Diploma in Financial Planning at the University of the Free State, specialising in Estates Planning and Personal Risk Management. In 2013 she completed a second Advanced Post Graduate Diploma in Financial Planning in Employee Benefits, specialising in Fund Governance and Fund Design and Finance.
Kenny Meiring is a retrenchment and retirement specialist and a financial wellness coach. He is an independent certified financial planner and has held senior positions in a number of life assurance and employee benefits companies. Kenny is one of a handful of people in the country to hold both life and pensions fellowships from the Institute of Life and Pensions Advisers. He also passed the financial mathematics course given by the Institute of Actuaries in London, and holds an MBA from the University of Stellenbosch. Kenny ran the communications division for a large financial services company and is an expert in explaining complicated financial terms in plain and understandable English.
How much?
R2,200 per person
CPD points
This course has been accredited by the FPI with 8 CPD points.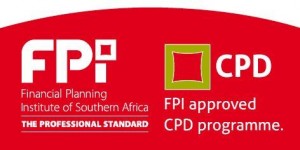 Certificate
A certificate of attendance from UCT will be issued to those who attend all four sessions of the course.
How to sign up
Complete and submit the registration form. You will then be given the payment information. Please note that registrations will not be accepted until payment has been made.
One or two days before the course, we will send you the Zoom link. You will need to register and use a password to access the course.
Registrations close three days before the course starts.
Download the brochure.