Life and disability claims: Managing the legal and practical challenges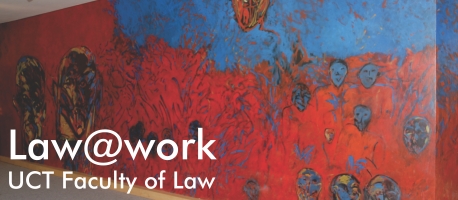 The documentation, communication, assessment and management of life insurance claims has become increasingly complex over the past decade – particularly in times of economic stress and global uncertainty, as we are currently experiencing across the globe.
The constantly shifting legislative environment, combined with the wide variety of multi-layered insurance products in the market and growing customer demands, require those managing claims to operate from a solid base of comprehensive knowledge stretching across a spectrum of related fields. Claims divisions and claims assessors must be capable of building and following a sound claims management strategy in order to ensure the adherence to proper processes and consistency in decision making.
The demands placed on those whose task it is to assist the consumer and the claims assessor in the claims process, such as service providers who operate outside, but alongside the industry, are often subjected to as much pressure as those operating within it.
Join us for this four-month course – the only of its kind in South Africa currently – during which our panel of experts will present, discuss, debate and lead you through the primary legal and practical requirements; processes; challenges and solutions related to getting it 'right first time' with regard to claims assessment. 'Getting it right' translates to ensuring litigation robustness and readiness, if and when tested.
When and where?
The course runs over four months, with compulsory remote workshop sessions on the following dates:
2 June 2023
7 July 2023
4 August 2023
8 September 2023
The workshops will run remotely over Zoom and the course convenor will communicate the exact times, pre-reading, daily program and details a week before each module is presented.
Course objectives
The objectives of the SCOR claims training course are to provide: •
The relevant legal framework with an emphasis on the Constitution of South Africa; Law of Contract; POPI and TCF – inclusive of relevant case law
An overview of the life insurance industry – its structure, underwriting and claims
Comprehensive product knowledge and analysis
Insight into the claims management processes
Market related challenges, as experienced within and outside of the life industry
Experiential and practical claims assessment training, inclusive of case studies and case law
The role and impact of fraud
Briefing specialists and experts
Report writing and report reliability
Dispute management and preparation for litigation
Feedback from previous courses has been excellent; with particular emphasis on the value gained with respect to obtaining a greater understanding about policy wording interpretation; insurer obligations; dispute management; how the law 'views' claims matters and an appreciation of the difficulties faced by claims assessors.
Course structure
The course consists of four modules, each of which includes a compulsory contact session via a one-day workshop; always held on a Friday, ending at 3:00 pm. The course work attached to each module requires completion prior to the commencement of the next module. This includes short on-line tests, as well as case study work.
Module one focuses on fundamental aspects of the legal framework within which insurance operates in order to create an understanding of relevant laws that govern insurance and how these affect the management of a claim from beginning to end. It is a reality that consumers have the freedom to move towards constitutional damages caused by contractual management delays and errors in the not too distant future; a development the industry may not quite yet be ready for but needs to take seriously.
Module two focuses on a description of and analysis of the most common life, disability and critical illness products in the South African market in order to obtain an overview of different policy types and an understanding of the meaning, interpretation and application of policy wording. Uncertainty and confusion around the application of policy wording can no longer be tolerated and, as with the possibility of constitutional damages, the engagement of the contra proferentum rule is constantly sitting in the wings.
Module three focuses on the assessment of different types of claims and includes an experiential component based on case studies and case law in order to understand the claims process and learn how to assess claims in the most thorough manner possible. This is a particularly interactive session.
Module four focuses on the modus operandi of fraudsters; the impact of fraud; the calling for and use of expert evidence and the management of claims disputes from initiation through to and including litigation.
Each module will be assessed and must be passed in order to pass the whole course.
Who will benefit from this course?
This course will be beneficial to all who work in; are aligned with and or service the life insurance sector; financial advisors; medical doctors; occupational therapists conducting functional capacity evaluations and any others whose professional or personal life is connected to life insurance claims in some way.
Presenter
The course will be presented by a panel of experts including senior and junior counsel who are experts in constitutional and insurance law; legal consultants specialised in insurance, medico-legal, commercial and fraud matters; risk consultants and claims and disability experts.
How much?
R14,250 per person
CPD accreditation
This course has been registered with the HPCSA and entitles you to 30 Ethics points on completion.
Certificate
A certificate of completion from UCT will be awarded to those who successfully pass the course assessments.
How to sign up
Complete and submit the registration form. You will then be given the payment information. Please note that registrations will not be accepted until payment has been made.
One or two days before the first workshop session, we will send you the Zoom link. You will need to register and use a password to access the course.
Registrations close on 8 July 2022.
Download the brochure.