Commercial crime and insurance claims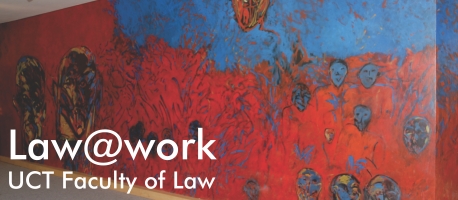 Commercial crime is estimated to cost the South African economy billions of rands annually. Crime statistics show that a heavy burden is placed on business as a result of this type of crime.
Businesses are forced to protect themselves against this growing risk of direct financial loss as a result of theft and fraud, by investing in commercial crime insurance.
Join us for this two-hour webinar which will draw on practical cases that Nolan has dealt with in his many years in the forensic and insurance worldand while dealing with large and complex frauds and the insurance claims that follow.
When?
This webinar is not currently scheduled.
Check out our Course Overview page to see all our current courses. Or join our mailing list to stay up to date with newly-scheduled courses.
Course outline
The topics covered in this webinar are:
Types of commercial crime
Trends in the current economic environment
Drivers of commercial crime
Warning signs / red flags
Insurance claims / policy triggers
Protocols to be observed to give the claim the best chance of success
Civil recovery and criminal case processes
Risk mitigation steps
Who will benefit from this webinar?
Forensic auditors, risk managers, and insurance managers
Presenter
Nolan Naidoo - MBA, BAccSci, Certified Fraud Examiner. Nolan is Head of Financial Crime for Marsh Europe, Middle East & Africa. He joined Marsh in 2007, prior to which he worked in the forensics division of a Big 4 audit firm for over seven years. In this time he was contracted to the Scorpions on various high profile investigations. Nolan is responsible for forensic investigations and preparation of Financial Crime claims in all industries. He has also assisted in criminal prosecution matters and has further assisted Insurers and affected clients in recovery actions following successful prosecutions. Nolan has performed engagements in Tanzania, Botswana, Malawi, Kenya, Zanzibar, Ghana, Mauritius, Afghanistan, United Arab Emirates, Canada, United Kingdom, Malaysia and Australia.
How much?
R695 per person
How to sign up
Complete and submit the registration form. You will then be given the payment information. Please note that registrations will not be accepted until payment has been made.
One or two days before the webinar, we will send you the Zoom link. You will need to register and use a password to enter the webinar.
Registrations close three days before the webinar.
View the advert here.