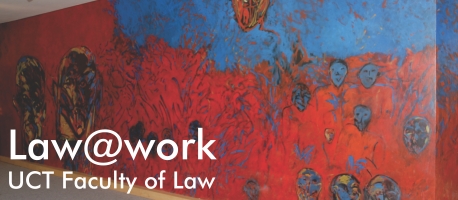 How to register
Complete and submit the registration form. We will acknowledge receipt of your registration form within one working day.
As we need to receive a minimum number of registrations for a course to be economically feasible for us, we might not be able to confirm that the course will go ahead when we receive your registration. If this is the case, we will contact you to let you know once we have sufficient registrations. Only then will you receive payment instructions.
If the course is very popular and there are no more available spaces, you will receive notice of this and your name will go onto a waiting list. If a space opens up, we will contact you to let you know.
Further information about the venue and directions, reading material and exams/assignments (if any) will be sent to you about a week before the course.
Payment
The course fee is clearly stated on the course brochure.
You will be contacted with payment instructions once we have enough registrations go ahead with the course.
Please note that you, as the registered participant, are responsible for ensuring that the full amount it paid, even if you employer or some other third party has agreed to pay on your behalf.
Cash payments are not accepted. Payment can be made by card or by EFT. Companies may request tax invoices.
Proof of registration
UCT invoices can take some time to process. Should you need proof of registration urgently for any reason, we will be happy to supply you with a letter confirming your registration and giving the course details. To expedite this process, please send the course administrator an email explaining what the letter is for (e.g. visa procurement) and supplying whatever of your details that need to appear on the letter (e.g. passport number).
Customised courses
For groups of 15 or more, UCT Law@work can customise any of our existing training courses to suit your specific requirements. These courses can be presented on your premises. Please contact Donnaleen Coue with the details of the required training.
Group discounts
We offer discounts to groups of six or more from the same company who register at the same time. Please enquire with our finance officer.
Refunds and cancellations
Once your registration form has been received and confirmed, your name will be added to the class list. Submitting a registration form is considered a commitment to attend the course, and costs will therefore be incurred on your behalf in expectation of your attendance.
If you are no longer able to attend a course, your cancellation must be submitted to us in writing and must be received one week before the start of the course, or the full course fee will be charged.
If you are unable to attend due to medical reasons, please send us a medical certificate so that we can refund you.
Financial assistance
Fundi is a registered financial services provider specialising in student loans.
Please contact Fundi directly for more information and application details.
Accommodation
When attending one of our contact courses, you are responsible for booking and settling your own accommodation. However, we have compiled a list of possible accommodation options close to our campus, which you can download here (this list is not exhaustive).
Please note that All Africa House is on campus, and it is right next to the Kramer Law Faculty building where the majority of our courses take place (please confirm with the course administrator if your course is indeed taking place in the Kramer building). You can contact All Africa House directly through their website.