International arbitration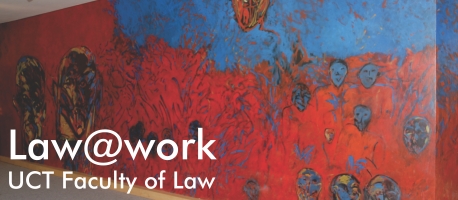 International arbitration is the preferred method of resolving cross-border disputes. The neutrality it offers, together with the relative ease of enforceability of awards, can make it a more attractive forum for disputes than litigating in contracting parties' national court.
We are pleased to present a series of webinars related to the law of international arbitration. Sign up for all six webinars, or just attend the ones that interest you!
When?
The webinars will be held remotely, most likely on Zoom - exact details will be sent to registered participants a few days before the course.
| | |
| --- | --- |
| Date | Webinar |
| 21 July, 14:00-16:00 | The regulatory framework of international arbitration |
| 4 Aug, 9:00-11:00 | The International Arbitration Act of 2017 |
| 18 Aug, 9:00-11:00 | The arbitration agreement – including the drafting of the arbitration agreement |
| 1 Sept, 9:00-11:00 | The rules of major arbitral institutions |
| 15 Sept, 9:00-11:00 | Arbitration proceedings |
| 13 Oct, 9:00-11:00 | The arbitral award and enforcement of the award |
Presenter
Faadhil Adams is a senior lecturer in the commercial law department at the University of Cape Town. He completed his BA (Law), LLB and LLM at the University of Johannesburg where he was awarded the prize for the best dissertation in the faculty for 2013. In 2015 he was awarded a scholarship to undertake research in fields which considered the intersection between company law and private international law – freedom of establishment (free movement of companies) at the Institute for the Harmonization of Private Law (UNIDROIT) in Rome, Italy. In 2017, he was awarded a scholarship by the Max Plank Institute in Hamburg, Germany to undertake research specifically into commercial Shari'ah law and its possible application as the governing law of an international contract. Faadhil's LLD studies are part of a joint doctoral programme between the University of Johannesburg and the University of Lucerne in Switzerland. The study is in the field of international commercial contracts and more specifically looks at aspects of non-State law, and is undertaken under the auspices of the Research Center for Private International Law in Emerging Countries (RCPILEC) for which Faadhil has been a researcher for the last four years.
How much?
R695 per webinar per delegate. Discounted fee of R4,000 for all six webinars.
How to sign up
Download and complete the registration form, and return it to us. We will then send you the payment information. Please note that your registration is not complete until payment has been made.
Registrations close three days before the course starts.
Download the brochure.