Syndicated loan financing transactions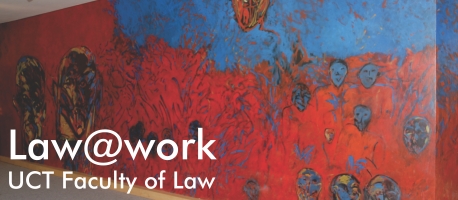 This course will explore an important way in which large companies raise vast amounts of money through borrowing from different banks (i.e. a syndicate) as part of the same transaction. As global markets recover from the pandemic there is likely to be an uptick in these types of financing transactions.
Join us for an six-hour course, held over three days.
When and where?
6 to 8 March 2023, 9:00 to 11:00 SAST
This course will be held remotely, most likely on Zoom - exact details will be sent to registered participants a few days before the course.
Course outline
The course will cover the following:
The roles of different parties in syndicated transactions
Understanding the security SPV structure
Different types of security
Senior v mezzanine financing
Lenders' and Borrower's perspectives in negotiating financing
Key inter-creditor issues
Full life cycle of a syndicated transaction
Who will benefit from this course?
This course is aimed at commercial attorneys, paralegals, bankers and corporate employees of borrowers who are involved in different stages of syndicated financing transactions and would like to gain a broad understanding of these types of transactions. Anyone who is interested in a career in banking and corporate finance would also benefit from this course.
Presenters
Rorisang Mzozoyana is a Senior-Legal Counsel (Banking) and CEO of Of Counsel Pty Ltd. She has over 15 years' practical legal experience having worked as an attorney for international corporate law firms in New York, Johannesburg and Cape Town and for South African investment banks. She lectured law at the University of Witwatersrand and is the founder and CEO of Of Counsel (Pty) Ltd, a company with the ambitious goal of reshaping how we think about, learn about and practise law. She regularly provides legal training and facilitates workshops and webinars for different organisations. She is an admitted attorney of the High Court of South Africa and holds an LLM (Corporate Law) from the University of the Witwatersrand, a BA LLB from Rhodes University and a certificate in Training and Development Management from UCT (in collaboration with GetSmarter) amongst other qualifications. She was selected as one of the Mail & Guardian's 200 Young South Africans (2017).
How much?
R2,100 per person.
Certificate
A certificate of attendance from UCT will be issued to those who attend the full course.
How to sign up
Complete and submit the registration form. You will then be given the payment information. Please note that registrations will not be accepted until payment has been made.
One or two days before the course, we will send you the Zoom link. You will need to register and use a password to enter the virtual classroom.
Registrations close three days before the course starts.
Download the brochure.
You may also be interested in: