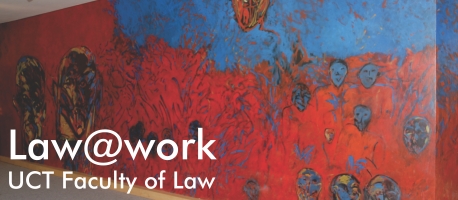 If you're tired of copying and pasting the same old incomprehensible clauses, join us for a legal design jam hosted by UCT Law@work. We'll talk about why it's important that people (not just lawyers) understand contracts and then get our hands dirty with some contract design exercises designed to get your creative juices flowing.
When and where?
This workshop is not currently scheduled.
Check out our Course Overview page to see all our current courses. Or join our mailing list to stay up to date with newly-scheduled courses.
Presenters
Anna Posthumus Meyjes is a well know Dutch legal designer.
She is a lawyer with 10 years experience in international litigation turned legal designer (lawyer + information designer) and founder of Aclara Legal Design. She brings creativity, design and a user-centred approach to law. Her focus is on information design and user-centricity in legal services. She started Aclara Legal Design to improve communication in law and legal services. Aclara Legal Design designs clarifying visualisations that communicate legal information effectively and convincingly.
Elizbeth de Stadler calls herself a rehabilitated lawyer™.
Her mission is to help other lawyers rediscover their love of the law through creativity and fresh thinking, so that the next generation of lawyers can do better, feel better and live better. She has been a litigator, a corporate lawyer, and a privacy and data protection specialist. Now she is a legal designer, a plain language fanatic, a humour researcher, and an amateur downhill skateboarder – with the scars to prove it! Update: her skateboard has been forcibly removed after her second skateboard-related 'incident' in a year.
Liezl van Zyl is an information designer.
She applies her creativity to help companies reconnect with their customers and readers through clear, user-centric communication. When she's not redesigning forms, turning complex information into infographics, or redesigning contracts, she's learning about hostage negotiation, teaching lawyers to speak human, or buying stationery online.
How much?
R4,500 per person
Certificate
A certificate of attendance from UCT will be issued to those who attend the full session.
How to sign up
Complete and submit the registration form. You will then be given the payment information. Please note that your registration is not complete until payment has been made.
Registrations close three days before the course starts.
Download the brochure.
You may also be interested in: