CISCA and hedge fund regulations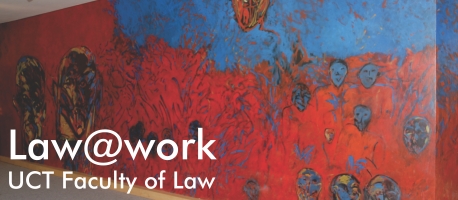 Hedge funds were declared collective investment schemes under the Collective Investment Schemes Control Act, 2002 (CISCA) in 2015.
This course offers a big picture overview of both CISCA and the hedge fund regulations, from someone who has worked as a legal advisor in both industries. Although it is law focused, the course reflects a deep understanding of industry practice and is highly interactive and practical, promoting better compliance with the new regulatory regime. It also offers a glimpse into the future legal developments that will impact the industry, including an introduction to the twin peaks regulatory regime and the CoFI Bill.
Join us for a six-hour course, held over three days, which will deepen your understanding of CISCA and hedge fund regulations.
When and where?
This course is not currently scheduled.
Check out our Course Overview page to see all our current courses. Or join our mailing list to stay up to date with newly-scheduled courses.
Course outline
Day 1
CISCA overview
CIS third parties and outsourcing
BN 90
Notice 778
BN92
Tax free savings account
Day 2
Hedge fund regulations
CISCA and hedge fund regulations
FAIS and hedge funds
Foreign hedge funds
Practical examples
Day 3
Role of FSCA
Role of ASISA
Regulation 28
Exchange control
CIS tax amendments
Twin Peaks and CoFI
Who will benefit from this course?
This course offers something for everyone, from legal practitioners, in-house legal advisors and compliance officers to the client-facing, investment, financial and operations teams in the financial services industry that work with hedge funds.
Presenter
Kerry Kopke is a director of Attune Solutions (Pty) Ltd, which provides legal consulting and training services, specialising in the financial services and investment funds industry. Kerry has a BBusSci (cum laude), LLB (cum laude) and a MCom (Financial Management with distinction in the thesis), all from the University of Cape Town. She has over twelve years of experience in the legal industry, having worked for prestigious law firms in New York, South Africa and Dublin. Kerry has also worked in-house for Sanlam Investments as the legal advisor for the hedge fund business and was an integral part of their hedge fund registration process in South Africa. Kerry's work with Attune Solutions sees her working with a broad range of clients such as law firms and different role players (asset managers, administrators, Mancos and prime brokers) across the financial services industry.
How much?
R1,500 per person
CPD points
This course has been accredited by the FPI with 6 CPD points.
If you require CPD points, please state this when sending in your registration form. You will be asked to send in a copy of your ID for verification purposes before the course, and will need to complete an evaluation after the course.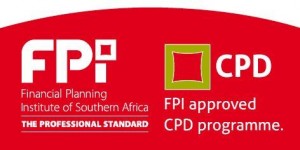 Certificate
A certificate of attendance from UCT will be issued to those who attend all three sessions of the course.
How to sign up
Complete and submit the registration form. You will then be given the payment information. Please note that registrations will not be accepted until payment has been made.
One or two days before the course, we will send you the Zoom link. You will need to register and use a password to enter the virtual classroom.
Registrations close three days before the course starts.
Download the brochure.
You may also be interested in: