Environmental law primer: What every business leader should know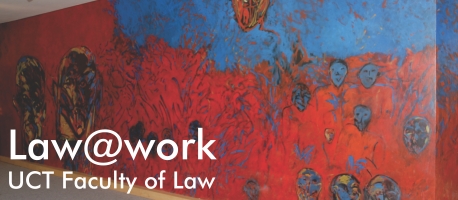 Across the globe, companies are facing costly legal challenges and damaging negative publicity arising from the impact of their business practices on the environment.
This highly interactive course is designed to challenge and reframe your approach to your organisation's environmental obligations and responsibilities. You will gain an overview of the key statutes of South African and international environmental law, the foundational principles, enforcement and compliance mechanisms, as well as current trends in environmental leadership.
Join us for a fifteen-hour course, held over five days.
When and where?
This course is not currently scheduled.
This course will be held remotely, most likely on Zoom - exact details will be sent to registered participants a few days before the course.
Course outline
There is an urgent imperative for business leaders to evaluate how their companies approach compliance with the rapidly evolving and complex body of environmental laws and regulations, as well as find new ways to leverage sustainable practices as a legitimate business objective.
A comprehensive understanding of the key elements and drivers of environmental law and sustainability is an essential tool for any business leader to ensure that their organisation remains relevant, flexible and prosperous.
The course work will examine the business case for moving from regulation-driven compliance to integrating sustainability into your business culture, policies and practices. Participants will critically reflect on why the environment matters to your organisation and how environmental management systems can increase employee, customer and shareholder confidence.
Topics will include:
Why we need environmental law - The key principles
The Constitutional context
An overview of the hierarchy of South African environmental legislation
Essential insights into South African environmental governance

Administrative justice
The regulatory regime
Compliance, enforcement and liability
Environmental litigation - lessons from case law

International environmental treaties and your business
The relationship between environmental law and sustainable development goals
Integrating sustainability into business practice - a case for the circular economy
Outcomes
On completion of the course, participants will:
Gain deeper insights into national and international environmental law and governance
Demonstrate an understanding of the principles and practical application of sustainability
Develop the know-how to positively influence and lead changes in business culture, policies, management and operational systems
Understand the regulatory framework as it applies to your business
Take a leadership role in addressing environmental challenges within your industry
Gain an understanding of the complex relationships between your industry and the multiple stakeholders in addressing environmental challenges and opportunities
Confidently network and collaborate with government agencies and civil society
Develop an environmental leadership mind-set
Inspire a systemic approach to return on investment and business value
Gain insights to inform long-term planning perspective
Shift from reactive compliance to adoption of environmentalism as an inherently positive business goal and sound business practice
Convincingly articulate the imperative for sustainable development to shareholders
Gain new perspectives regarding the triple bottom line
Who will benefit from this course?
Senior and mid-level business executives and managers
Presenter
Jennifer Kamerman is an environmental lawyer who holds a B.A. LLB. LLM (Environmental Law) from the University of Cape Town.
After graduating with an LLB, Jennifer spent 17 years in the retail industry, gaining broad-based experience in commercial law, business organisation, leadership, management and governance, at a senior level.
Since 2009, Jennifer is self-employed and provides legal expertise to those seeking to effectively address threats to their environment. Jennifer is passionate about creating a platform for meaningful participation in environmental decision-making to communities who lack the know-how to navigate environmental law, policy and regulation.
Further, Jennifer expresses her commitment to on-going education by researching, writing and teaching professional skills development courses, in various aspects of environmental law, ESG, stakeholder engagement and sustainable development.
In addition, Jennifer advises and trains corporates on the integration of sustainability into their business practices and assists with their stakeholder engagement strategies and processes.
Jennifer is an internationally accredited mediator who is experienced in facilitating long-term solution-building in multi-stakeholder environmental disputes.
Extramurally, Jennifer is actively involved in several environmental justice, social transformation and civic initiatives.
How much?
R4,700 per person.
Certificate
A certificate of attendance from UCT will be issued to those who attend the full course.
How to sign up
Complete and submit the registration form. You will then be given the payment information. Please note that your registration is not complete until payment has been made.
One or two days before the course, we will send you the Zoom link. You will need to register and use a password to enter the virtual classroom.
Registrations close three days before the course starts.
Download the brochure.