Functions, powers and obligations of sectional title trustees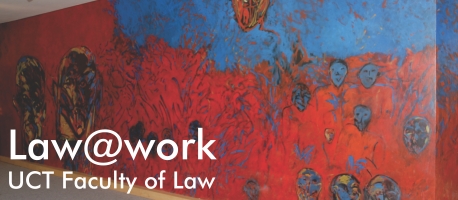 This four-hour course sets out what people serving bodies corporate as trustees must and may not do. It is a must-attend for anyone working with, currently serving as, or considering serving as trustee and covers matters such as fiduciary duties, decision-making, trustee meetings and authority required to carry out certain actions on behalf of the body corporate.
When and where?
27 and 28 November 2023, 9:00 to 11:00 SAST
This course will be held remotely, most likely on Zoom - exact details will be sent to registered participants a few days before the course.
Course outline
This course covers:
Required number and appointment of trustees
Requirement for office and disqualification from serving as trustee
Nomination, election and replacement of trustees
Trustees meetings and decisions
The trustees' powers and duties
The role of the chairperson
Paying and indemnifying trustees
Trustees' Fiduciary duty
Who will benefit from this course?
Trustees, managing agents, property developers and owners of apartments, offices or factories situated in sectional titles schemes.
Presenter
Ané de Klerk is an admitted attorney of the High Court, who double-majored in psychology and English at the University of Stellenbosch, where she obtained her BA (Law) and LLB degrees before joining a leading Cape Town based law firm's sectional title developments division. Having decided that this is where her passion lies, she went on to gain invaluable practical experience as a Property Portfolio Manager at one of the country's biggest managing agencies and later joined Paddocks as legal consultant. Here she discovered her love of training and became the presenter of all of the UCT Paddocks online short courses dealing with community schemes. After convening and presenting the three main Paddocks UCT courses for five years, she partnered with the University of Cape Town and developed her own. Today, in her capacity as director and head of The Advisory's courses division, she focuses on legal education, training industry role players by way of virtual and in-person workshops and presenting seminars tailored to community schemes management.
How much?
R1,390 per person.
Certificate
A certificate of attendance from UCT will be issued to those who attend the full course.
How to sign up
Complete and submit the registration form. You will then be given the payment information. Please note that your registration is not complete until payment has been made.
One or two days before the course, we will send you the Zoom link. You will need to register and use a password to enter the virtual classroom.
Registrations close three days before the course starts.
Download the brochure.