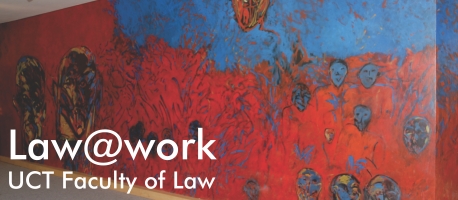 This six-hour remote course aims to equip participants with sufficient knowledge of the main laws and legal principles applicable to retirement funds in South Africa, and the rights and obligations of those responsible for their governance, management, regulation and supervision.
When and where?
13 and 14 May 2024, 09:00 to 12:00 SAST
This course will be held remotely, most likely on Zoom - exact details will be sent to registered participants a few days before the course.
Course outline
In this course, we will cover:
Legislative overview
Various types of funds
Role players:

Members
Board of trustees
Principal officer
Fund administrator
Employer
Other stakeholders (investment managers, auditors, actuaries, fund consultants, valuators, etc.)

Benefits:

Withdrawal
Retirement
Death
Disability
Unclaimed benefits

Pension Funds Adjudicator
Upcoming changes – Two-pot system
Case law
Who will benefit from this course?
Principal officers, trustees, legal professionals, fund administrators, fund consultants
Presenter
Lize De La Harpe is an admitted attorney currently employed by Sanlam Corporate as a Senior Legal Advisor. She has 15 years financial services industry experience as well as extensive knowledge of pension fund law. She holds the following qualifications - a LLB from the University of Stellenbosch, a CFP from the University of the Free State and a Certificate in Compliance Management from UCT. She is a member of the Pension Lawyers Association, IRFA and Batseta. Her 15 years' experience in the financial services industry includes that of senior legal adviser, acting as a principal officer, serving as a trustee on several retirement fund boards, engaging regularly with regulators, as well as having responsibility for the drafting of fund rules, various fund service level agreements and providing legal advice to funds and administrators on fund matters. Lize is extremely passionate about pension law and has written numerous articles on a board range of topics which are often featured in media publications such as the Pensions World magazine, FA News, Cover Magazine and the Insurance and Tax Law publication (Lexis Nexis). She has also been interviewed by Gugulethu Cele for the Personal Finance show (on CNBC), as well as Laura Du Preez for a feature piece published in Personal Finance.
How much?
R2,100 per person
Certificate
A certificate of attendance from UCT will be issued to those who attend the full course.
How to sign up
Complete and submit the registration form. You will then be given the payment information. Please note that your registration is not complete until payment has been made.
One or two days before the course, we will send you the Zoom link. You will need to register and use a password to access the course.
Registrations close three days before the course starts.
Download the brochure.
You may also be interested in: