Government contracts and procurement law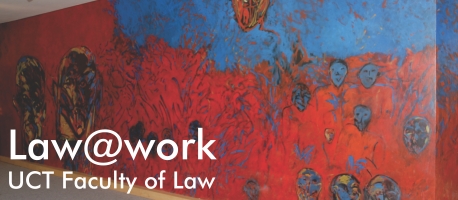 Government procurement accounts for a substantial part of the global economy and is therefore closely regulated in law to prevent fraud, waste, corruption or local protectionism.
This field of law called public procurement regulation is internationally one of the fastest growing areas of legal interest both in practice and academia.
Join us for a twenty-four-hour course, held over eight days, in which we will cover the important aspects of public procurement, and explain the relevant procurement law and what has been achieved with regards to procurement policy, procedures and best practice.
When and where?
This course is not currently scheduled.
Check out our Course Overview page to see all our current courses. Or join our mailing list to stay up to date with newly-scheduled courses.
Course outline
The following topics will be dealt with during the course: 
The government procurement process and its regulatory framework
The impact of the Constitution on government contracting processes
Procurement methods and the use of competition
Fairness and transparency in the negotiation and variation of contracts
The fair treatment of participating bidders
The right to reasons and access to information
Procurement and black economic empowerment
The availability of remedies to aggrieved parties
Who will benefit from this course?
Advocates and attorneys
Legal advisors
Legal practitioners
Government officials (national, provincial and local)
Anyone who has an interest in government procurement
Presenter
Professor Geo Quinot is trained in law, public administration and higher education. He is currently a Professor of Law in the Department of Public Law and the School of Public Leadership at Stellenbosch University, South Africa as well as Founding Director of the African Procurement Law Unit (APLU). His research focuses on general administrative law, including a particular focus on the regulation of state commercial activity such as public procurement as well as on legal education. He has published widely in these areas and is the author, co-author and/or editor of eight book publications and over 40 journal articles. Quinot is a past editor-in-chief of the journal, Stellenbosch Law Review and the founding editor-in-chief of the open-access journals, African Public Procurement Law Journal and Ukumela: Journal of legal reasoning, writing and education. Quinot regularly advises government suppliers and public entities on especially public procurement law matters. Quinot obtained the degrees BA(Law) and LLB, both cum laude, at Stellenbosch University; LLM (Master of Laws) at the University of Virginia School of Law in the USA as a Fulbright scholar; MA (Master of Arts in Higher Education Studies) cum laude at the University of the Free State; MPA (Master in Public Administration) cum laude from the University of Birmingham in the UK and LLD (Doctor of Laws) at Stellenbosch University.
How much?
R5,670 per person
Certificate
A certificate of attendance from UCT will be issued to those who attend all the sessions of the course.
How to sign up
Complete and submit the registration form. You will then be given the payment information. Please note that registrations will not be accepted until payment has been made.
One or two days before the course, we will send you the Zoom link. You will need to register and use a password to enter the virtual classroom.
Registrations close three days before the course starts.
Download the brochure.