Corporate governance: Practical insights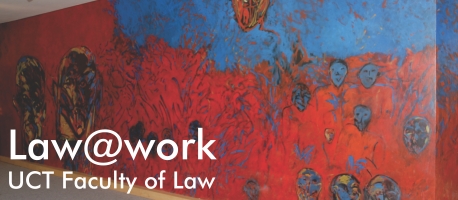 Corporate governance procedures help a business become more efficient while reducing both risk and the potential for corruption, mismanagement and failure.
If you are not trained in law, you may be surprised by the number of rules, regulations and laws you may break while operating a business, without even knowing it! A good corporate governance programme can boost your reputation, ensure discharge of fiduciary duties of directors, including managing conflicts of interests as well as mitigating risks, including the potential for poor strategy. Companies following a set of good corporate governance principles and best practices will tend to act in the best interest of the organisation and its stakeholders, building trust, as well as enjoying greater sustainable value creation.
This course will cover the latest principles and best practices of corporate governance and responsibilities of directors, discussing key trends as well as using relevant case studies.
When and where?
This course will be presented twice in 2024:
Dates and times
Platform / venue
Fee
6 to 8 March, 9:00 to 17:00 SAST
(three full days)
Face-to-face at UCT
R8,950
16 to 20 September, 9:00 to 13:00 SAST
(20 hours over five days)
Remote (most likely on Zoom)
R7,250
Course outline
The following topics will be dealt with during the course:
An overview of corporate governance
International corporate governance trends
The evolution of corporate governance in South Africa
A high-level review of King IV including ethical and effective leadership
Regulation and legal entities
Directors' and prescribed officers' including role and responsibilities and business judgement rule
Board committees including Audit/ Risk/ Social & Ethics/ Remuneration/ Nomination
Role of the Company Secretary
Risk governance and risk management
IT governance
Integrated reporting/transparency and disclosure
ESG and sustainability
Remuneration governance
Institutional shareholders' critical role including a high-level overview of CRISA 2
Various case studies will be utilised in a group discussion format.
Who will benefit from this course?
Small business owners, corporate lawyers, compliance officers, risk managers, company secretaries, ESG / sustainability and stakeholder managers, current and aspirant directors, board committee members, senior managers, and officers/executives charged with governance duties in an organisation.
Presenter
Richard Foster is a corporate governance advisor and professional independent director/chairman. He is a chartered governance professional and a chartered director and his qualifications and professional designations include CD(SA), FCG (CGP), HFinstD, HDip Company Law (Wits), HDip Tax Law (RAU); PG Dip Corporate Governance (RAU) with distinction. Richard has held senior leadership positions in two of the largest Global Groups based in South Africa during his corporate career. Prior to joining Old Mutual in 2001, where he held the position of Group Secretary until July 2013, the bulk of his career was spent with Anglo American, inter alia, occupying the position of Group Secretary of Mondi Limited. He has over the years had responsibility for Corporate Governance, Corporate Secretariat, Corporate Risk & Insurance and Legal Services operating at a national as well as international level. Richard has been extensively involved in various corporate governance initiatives in the broader business environment and has participated as a speaker and panellist in a number of business seminars and forums over the past years, both locally and overseas has been published as a co-author of various articles in certain leading international academic law journals. Richard served as Non-Executive Chairman of the Institute of Directors in South Africa and is a member of the King Committee on Corporate Governance and a member of the Task Team responsible for the drafting of King IV. Richard is also a founding and current member of the CRISA Committee, which undertook the drafting of the Code for Responsible Investing in Southern Africa as well as CRISA 2 in 2022 applicable to Institutional Investors.
CPD accreditation
This course has been registered with the Institute of Directors of South Africa (IoDSA) and entitles you to 21 CPD points on completion.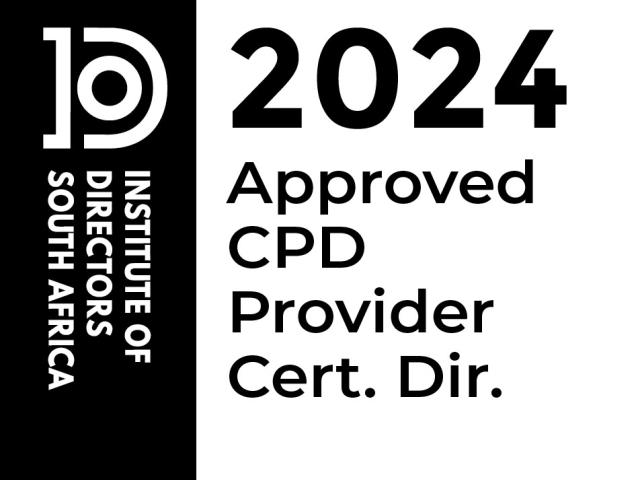 Certificate
A certificate of attendance from UCT will be issued to those who attend the entire course.
How to sign up
Complete and submit the registration form. You will then be given the payment information. Please note that registrations will not be accepted until payment has been made.
One week before the course, we will send you information regarding the programme and directions to the venue.
Registrations close seven days before the course starts.
Download the brochure.
You may also be interested in: