The lawyer of the future: Building a high performance legal team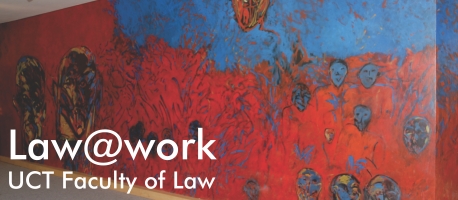 It is no longer enough for a lawyer to simply "know the law" – these days lawyers need a broader range of skill sets. These skills can be divided into three basic skill sets: people-processes-technology.
The legal services market is going through a period of significant change. This change is being driven by l) technology, 2) on-going pressures on legal budgets, 3) the ever-expanding role of the General Counsel or Chief Legal Officer, and 4) demands from business for the legal function to better align with it and deliver tangible value.
Join us for a eight-hour course that will help you to navigate these changes.
When and where?
This course is not currently scheduled.
Check out our Course Overview page to see all our current courses. Or join our mailing list to stay up to date with newly-scheduled courses.
Course outline
Having completed the course, participants should be equipped to:
Understand why the partnership of people, process and technology - with "people" as the leading part of the equation - is key to developing a high performing team
Understand why it is important to map processes so that they can be improved to reduce waste (e.g. waiting, over-lawyering, defects, etc.) and add value
Be better able to empower legal teams and align them with the business: Integrated teams have extraordinary capacity to leverage individual strengths, leading to coordinated action (collaboration) for the benefit of the customer
Understand how law technology can be deployed to support your people and processes
Appreciate that improvement is continuous, because change in the business environment is constant and rapid - processes must adapt, as well as the technology that supports those processes
Who will benefit from this course?
Heads of legal: to build high performing legal teams
Law firms: to better understand their corporate clients so that they can add more value in a changing, highly competitive environment
Legal practitioners: to learn about the skills needed to become future ready
Presenters
Kevin van Tonder has over 25 years' legal experience, with the last 15 being at Schlumberger in Paris. In Kevin's previous role as general counsel for Schlumberger Legal Shared Services, Kevin developed a passion for transforming the way lawyers deliver legal services to business. He has extensive experience in international legal operations, compliance, and people development and management, within many challenging jurisdictions across the globe. Kevin headed up the transformation project for which Schlumberger was a finalist in the FT Innovative Lawyers Awards, North America, 20 l 7, and is currently an advisory board member of the General Counsel Executive Program, Netherlands.
How much?
R2,200 per person
Certificate
A certificate of attendance from UCT will be issued to those who attend the entire course.
How to sign up
Complete and submit the registration form. You will then be given the payment information. Please note that registrations will not be accepted until payment has been made.
Information regarding the programme and directions to the venue will be sent to you electronically a week prior to the first contact session.
Registrations close seven days before the course starts.
Download the brochure.