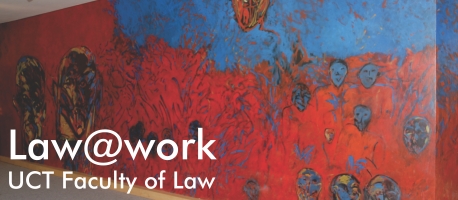 A contract is said to require a meeting of the minds of the parties, yet it frequently happens that a party signs a contract under some misapprehension, or without a proper knowledge of its terms. This presentation considers what effect this might have on the validity of the contract, and explains why the problem of mistake in contract admits of a fairly simple solution.
The effect of mistake on the validity of a contract has been described as one of the most difficult problems in law. In South Africa the problem has been compounded by the courts adopting two different approaches to the problem. This presentation will demonstrate, through an examination of the leading cases, that the two approaches can quite easily be reconciled, and that almost all cases of mistake admit of a fairly simple solution.
Join us for this two-hour webinar in which we will explore this topic.
When?
27 October 2023, 9:00-11:00
Who will benefit from this webinar?
Legal practitioners or advisers, law students, any person seeking a proper understanding of the basis of contract law in South Africa.
Presenter
Dale Hutchison is head of the Internal Research Unit at ENSafrica, and Emeritus Professor of UCT's department of Private Law. After doctoral studies at Trinity Hall, Cambridge, he returned to UCT as a senior lecturer in Roman Dutch & Private Law. He received a Distinguished Teacher Award in 1982, and in 1983 was appointed to the Chair of Roman Dutch & Private Law. He has also served the Faculty as Deputy Dean; sat as a Commissioner of the Small Claims Court in Wynberg. His main teaching subjects are the Law of Contract and the Law of Cession, but he has also taught many other courses including: the Law of Delict; Succession; Trusts; Estoppel; and Criminal Law. A particular research interest of his has been the problem of economic loss on the border between contract and delict. He has published extensively and was General Editor of Wille's Principles of South African Law. He is co-editor and co-author of The Law of Contract in South Africa. He has practised as an advocate of the High Court.
How much?
R750 per person.
How to sign up
Complete and submit the registration form. You will then be given the payment information. Please note that registrations will not be accepted until payment has been made.
One or two days before the webinar, we will send you the Zoom link.
Registrations close three days before the webinar.
View the advert here.
You may also be interested in: