Negotiating for better results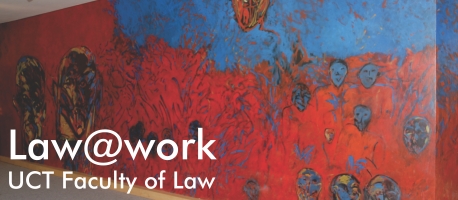 For those who want to improve their negotiating skills, this course is a must!
Learn how to plan, strategise and successfully conclude a negotiation, whether at work, in commercial negotiations, or in any other contexts where different interests or positions stand in the way of agreement.
Join us for this 15-hour course held over five days.
When and where?
8, 9, 11, 15 and 16 April 2024 (Monday, Tuesday, Thursday, and Monday and Tuesday)
14:00 to 17:00 SAST each day
This course will be held remotely, most likely on Zoom - exact details will be sent to registered participants a few days before the course.
Course outline
The following topics will be covered in the course:
Theories of negotiation
The negotiator's dilemma: Trust and "conditional openness" in negotiation
The role of power in negotiation: enhancing and leveraging your power
Value-creating strategies
Value-claiming strategies
Techniques to influence and persuade
Course outcomes
Through your participation on this course you will:
Gain a better understanding of the role of trust in determining negotiating outcomes
Gain a better understanding of how your negotiating power influences your negotiation outcomes
Be better able to plan effectively for a negotiation
Learn how to use a strategy of conditional openness to develop trust without being exploited
Discover ways of increasing your negotiating power and thereby achieving better results
Be better able to employ both value-creating and value-claiming strategies for optimal outcomes
Develop your powers of influence and persuasion at the negotiation table
Who will benefit from this course?
The course is aimed at those who want to develop or enhance their negotiation skills, including managers, sales and procurement personnel, HR practitioners, and attorneys.
This course serves as a good follow-up to the course in conflict management.
Presenter
David Woolfrey is a practising attorney and an experienced trainer and practitioner in conflict and dispute resolution.
How much?
R4,700 per person
Certificate
A certificate of attendance from UCT will be awarded to students who attend the entire course.
How to sign up
Complete and submit the registration form. You will then be given the payment information. Please note that registrations will not be accepted until payment has been made.
One or two days before the course, we will send you the Zoom link. You will need to register and use a password to enter the virtual classroom.
Registrations close three days before the course starts.
Download the brochure.
You may also be interested in: