Valuation appeals processes and procedures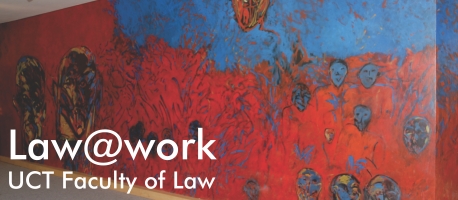 Property rates and taxes determined and collected by municipalities affect all property owners in South Africa.
Property rates and taxes are directly related to property valuations. The Municipal Property Rates Act of 2004 provides an opportunity for property owners to object to and appeal against their property valuations. Since it directly affects their finances, property owners attempt to have their valuations decreased to save money on rates and taxes, and the Valuation Appeal Boards are tasked with adjudicating these appeals. Valuation Appeal Boards, although independent from municipalities, are increasingly becoming a public forum where members of the public voice their dissatisfaction with local government.
The objective of this course will be to analyse, interpret and discuss the provisions of the Municipal Property Rates Act of 2004 with specific emphasis on the objection and appeal processes provided therein and the Valuation Appeal Board's process and procedures, obligations, responsibilities and consideration of appeals by property owners lodged against municipal property valuation determinations. Attention will also be given to the role of valuers and legal representatives at the appeal hearings.
Join us for this three-hour course.
When and where?
13 March 2024, 9:00 to 12:00 SAST
This course will be held remotely, most likely on Zoom - exact details will be sent to registered participants a few days before the course.
Course outline
The following topics will be covered:
Analysis of relevant provisions of Municipal Property Rates Act
Role and responsibility of Valuations Appeal Boards, professional valuers and legal representatives
Valuation objections and appeals process and procedures
Role of property owners, valuers and legal representatives
Who will benefit from this course?
Students in property valuations, property practice, surveying
Students in law
Legal practitioners
Presenter
Martin Coetzee is an admitted advocate of the High Court of South Africa and registered with the Legal Practice Council. After almost 33 years as, amongst others, a legal draftsman for the National Department of Justice and CEO of the Truth and Reconciliation Commission, he started his own independent legal consulting business. Currently serving as Chairperson of one of the Valuation Appeal Boards of the City of Cape Town (20 years), and also that of Stellenbosch Municipality and the Saldanha Bay Municipality.
How much?
R1,080 per person
Certificate
A certificate of attendance from UCT will be issued to those who attend the full course.
How to sign up
Complete and submit the registration form. You will then be given the payment information. Please note that registrations will not be accepted until payment has been made.
One or two days before the course, we will send you the Zoom link. You will need to register and use a password to enter the virtual classroom.
Registrations close three days before the course starts.
Download the brochure.