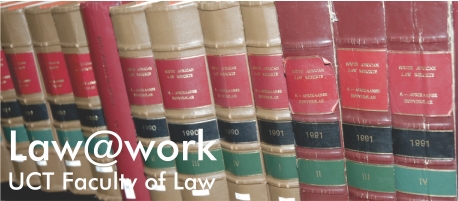 If you are interested in pursuing a career in compliance, the following selection of courses will help you on your way.
Online short course in Compliance Essentials
Offered by GetSmarter.
A six-week course, endorsed by the Compliance Institute Southern Africa (CISA), that will begin your journey in compliance management with practical knowledge of the laws and legislations that make up the regulatory field in South Africa.
Online short course in Compliance Management
Offered by GetSmarter.
A nine-week course, endorsed by CISA, that will help you develop the advanced communication and collaboration skills needed to foster an ethical compliance culture in your team and organisation.
PGDip in Management Practice, specialising in compliance management
Offered by the UCT Graduate School of Business.
This one-year specialised diploma for the financial services sector will give you practical skills-based knowledge and the management competencies needed for effective implementation. You will gain a deep understanding of both the technical and behavioural aspects of compliance and risk management and will emerge with strong managerial and leadership skills. The programme draws on systems thinking and focuses on personal mastery and values-based leadership. Running over three modules at the UCT GSB campus in Cape Town and its training facility in Johannesburg, the programme also includes an action learning project for you to put what you learn into practice.