Plain language writing skills for lawyers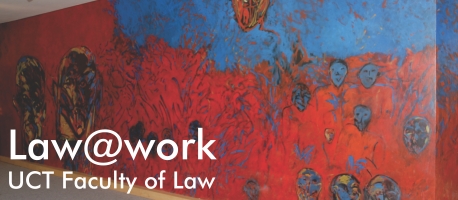 Have you ever wondered why lawyers communicate the way they do? Are you sold on the idea that it doesn't have to be that way? That you can write both clearly and be legally compliant? If you are ready to make a real change to the way you and your company or firm communicates, then this is the course for you.
This six-week course takes an in-depth look into what effective legal writing really means. You'll gain theoretical knowledge in communication, legal design, and plain language. You'll do an in-depth analysis of your own writing and leave the course with a clear understanding of how to improve your writing.
When and where?
We are pleased to offer this course twice in 2023:
10 February to 17 March 2023 (Friday mornings), 9:00 to 10:00 SAST
14 July to 18 August 2023 (Friday mornings), 9:00 to 10:00 SAST - SOLD OUT!
You will be required to prepare some work before the course starts, and between modules.
This course will be held remotely, most likely on Zoom - exact details will be sent to registered participants a few days before the course.
Course outline
The following topics are covered over the six weeks:
The history of legal writing
Identifying why you're writing, who your audience is, and what those answers mean for your writing
Planning your communication and structuring it logically
Choosing and applying the most appropriate writing style
Legal design and how to hack it
Testing your communication with your audience
Course structure
Each of the six weeks consists of an e-learning package that covers the week's theory. Then you'll join the rest of the cohort in an hour-long live session, where we'll explore the practical aspects of the week's topic. The presenters will help you identify a project to complete as part of the course. You'll be given homework for each of the six weeks and work on one aspect of your project. The presenters will give feedback on homework throughout the course to help you further improve your writing.
Who will benefit from this course?
If you are sold on clear communication, but not sure where to begin, then this is the course for you. Whether you write consumer-facing communication, business-to-business contracts, policies, or opinions, this course will give you the tools to communicate effectively. A legal background is not essential, but some legal knowledge would be beneficial.
Presenter
Elizabeth de Stadler and Liezl van Zyl have been working as plain language practitioners for nearly a decade. Elizabeth is a rehabilitated lawyer who uses her linguistic powers for good and inspires lawyers around the world to become the best version of themselves through humour and common sense. Liezl is an information designer who uses information- and UX design principles to bring clarity to complex communication. Together, they have helped many organisations create clear, user-friendly contracts, policies, and terms and conditions.
Annie Burger has been part of the team for three years now and is just completing her PhD in plain language. Who better to share the theory of plain language!
All three facilitators have extensive experience in teaching what they learn – having lectured at tertiary level.
How much?
R2,500 per person
Certificate
A certificate of attendance from UCT will be issued to those who attend the entire course.
How to sign up
Complete and submit the registration form. You will then be given the payment information. Please note that registrations will not be accepted until payment has been made.
One or two days before the course, we will send you the Zoom link. You will need to register and use a password to enter the virtual classroom.
Registrations close two weeks before the course starts.
Download the brochure.
You may also be interested in: