Mastering the CSOS dispute resolution process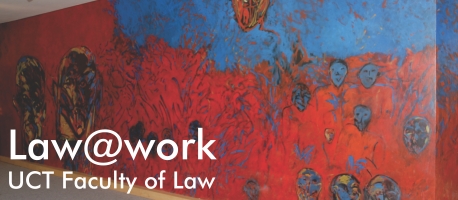 This four-hour online short course, presented over two days, is designed to equip participants with in-depth knowledge and practical skills to navigate the CSOS dispute resolution process seamlessly. From understanding the intricacies of CSOS applications to handling conciliations, adjudications, appeals, and enforcing Adjudication Orders, this course provides comprehensive insights into the entire process.
When and where?
4 and 5 December 2023, 9:00 to 11:00 SAST
This course will be held remotely, most likely on Zoom - exact details will be sent to registered participants a few days before the course.
Course outline
Day 1:
Introduction to the CSOS dispute resolution process
Drafting an effective CSOS application
Opposing a CSOS application
Day 2:
Navigating conciliation and adjudication proceedings
Appealling adjudication orders
Enforcing adjudication orders
Who will benefit from this course?
Managing agents, legal practitioners, trustees/directors, owners and occupiers in community schemes
Presenter
Auren Freitas dos Santos obtained his LLB from the University of North West and his LLM from ISDE in Madrid, Spain before being admitted as an Attorney of the High Court. After focusing on labour law early in his career, he went on to become the Legal Compliance Officer for one of the largest real estate groups in South Africa. It is here that he gained insight into, and experience in, both the practical and legal aspects of community scheme management – experience he later put to great use in his position as Paddocks' principal legal consultant. In 2016, Auren founded The Advisory, where his past experience in both labour law and community schemes management serves him and his clients well as he serves as director and heads up the consulting division.
How much?
R1,390 per person.
Certificate
A certificate of attendance from UCT will be issued to those who attend the full course.
How to sign up
Complete and submit the registration form. You will then be given the payment information. Please note that your registration is not complete until payment has been made.
One or two days before the course, we will send you the Zoom link. You will need to register and use a password to enter the virtual classroom.
Registrations close three days before the course starts.
Download the brochure.