Reputation management law: The rights to dignity, privacy and reputation in the modern era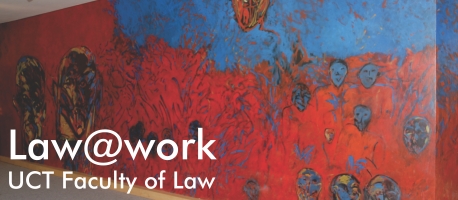 This course delves into the legal principles of reputation management for both individuals and corporate entities.
Students will gain theoretical insight and practical skills to address events that may tarnish or misrepresent their personal or business integrity. Topics include the handling of personal insults, invasions of privacy, attacks on their reputation and injurious falsehoods. Participants will learn strategies to protect against and respond to threats involving their individual or corporate rights to dignity, privacy and reputation in the modern era.
Join us for a six-hour course, held over three days.
When and where?
27 to 29 February 2024, 9:00 to 11:00 SAST
This course will be held remotely, most likely on Zoom - exact details will be sent to registered participants a few days before the course.
Course outline
In the age of social media and intense media scrutiny, one's dignity, privacy and reputation are valuable assets, both personally and economically. The first part of this course introduces the theoretical framework of the laws governing the protection of one's dignity, privacy and reputation, all of which must be balanced against the constitutional right to freedom of expression. We will explore the various legal actions available to those who have suffered harm in the form of defamation, injurious falsehood, insult or invasion of privacy. The second part of this course addresses practical litigation issues that parties might encounter when seeking (or defending against) legal action. The course offers insights into the nuanced dynamics of individual and corporate reputation management law in the modern era.
Who will benefit from this course?
Legal practitioners (lawyers and advocates), company representatives (such as social media managers and members of human resources), business owners (with protectable brand names and products), public figures (such as politicians and celebrities) and laypeople (who use social media platforms such as Facebook, Instagram and TikTok).
Presenter
Mr Simon Thompson is a part-time lecturer in the Department of Private Law at the University of Cape Town. His LLM (with distinction) focused on the role of humour in the South African law of defamation. He has a keen interest in the laws regulating the rights to dignity, privacy and reputation, and how the protection of said rights often conflicts with the constitutional right to freedom of expression.
Adv Michael Laws is a former advocate of the Johannesburg Bar currently based in London with a specialist media law practice. He has an LLM in Media Law from Queen Mary University London where he placed first in his specialisation. He has acted for clients in a wide range of litigation matters including several reputation disputes, privacy claims, journalist harassment matters and urgent media interdicts.
How much?
R2,100 per person.
Certificate
A certificate of attendance from UCT will be issued to those who attend the full course.
How to sign up
Complete and submit the registration form. You will then be given the payment information. Please note that your registration is not complete until payment has been made.
One or two days before the course, we will send you the Zoom link. You will need to register and use a password to enter the virtual classroom.
Registrations close three days before the course starts.
Download the brochure.