Corporate Law and Governance Unit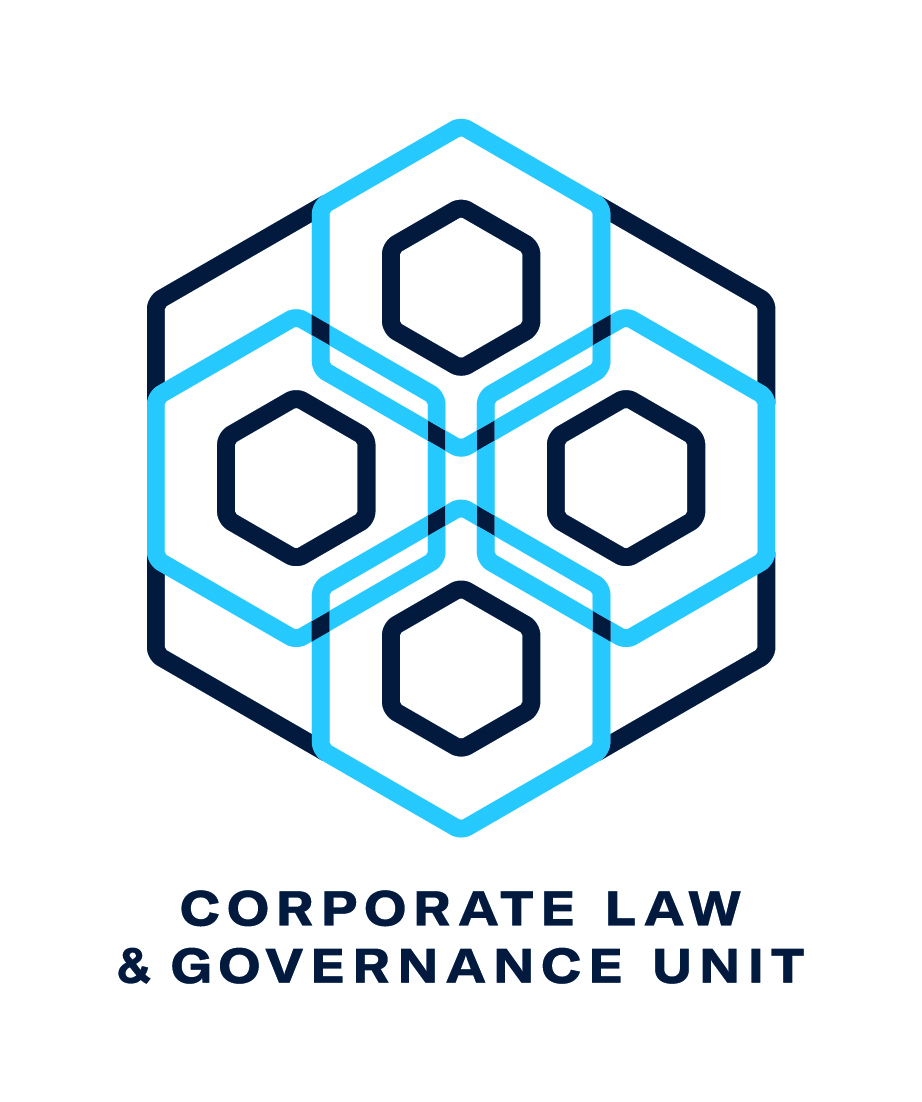 The Corporate Law and Governance Unit (CLGU) was established in 2021 and is situated within the Department of Commercial Law. Corporate governance has rapidly evolved, both internationally and in South Africa, into a complex and nuanced field. It is underpinned by principles of established company law, but potentially impacts many areas of commerce, law and society in new and challenging ways. The CGLU aims to create a forum which bridges the divide between academia and practice in this area, and to pursue innovative, excellent and relevant research, engagement and education in the field of corporate governance. CLGU members are academics and practitioners currently involved in various areas of corporate governance research and teaching on postgraduate courses at LLB and LLM/MPhil level. The CLGU also provides supervision and support for masters and doctoral research in the field of corporate law and governance.
The CLGU Team
Director:
Professor Jacqui Yeats, BA Law LLB LLM Stell PhD Cape Town
Executive Members:
Faadhil Adams, BA Law LLB LLM UJ
Mikovhe Maphiri, LLB Limpopo LLM Cape Town
Dr Helena Stoop, LLB Pret LLM Stell PhD Durham
Dr Tebello Thabane, BA Law LLB Lesotho LLM Pret LLM Free State PhD Cape Town
Giles White, BA LLB Cape Town MA (Law) Oxon (Adjunct Professor in Commercial Law)
CLGU Activities
CLGU is engaged in a number of research and teaching activities.
The CLGU Postgraduate Student Conference 2022
One such initiative is the Postgraduate Student Conference on  Friday 29 July 2022 from 15h00 - 17h00. LLM and PhD students being supervised by CLGU team members present their research in parallel sessions at this new research forum. For some of our new research students, many have never presented to an audience before, and events like this are intended to build their confidence by providing a supportive, friendly and constructive environment as a launching pad for their conference careers. This particular event includes postgraduate research students from Stellenbosch and University of the Western Cape, contributing an intervarsity collegiality amongst these young researchers.
Partnering with OECD/Siemens 
A recent highlight for the CLGU was co-hosting an OECD/Siemens workshop on the role of higher education in anti-corruption initiatives. They are currently working on a variety of individual research projects for publication and conference presentations which include topics such ESG, board diversity, stakeholder activism in South Africa and the role of the Social and Ethics Committee in supporting a Just Energy Transition. The CLGU welcomes conversations about any kind of research collaboration. They can provide support with research and legal input, as well as access to industry experts in this field.
CLGU Launch 2021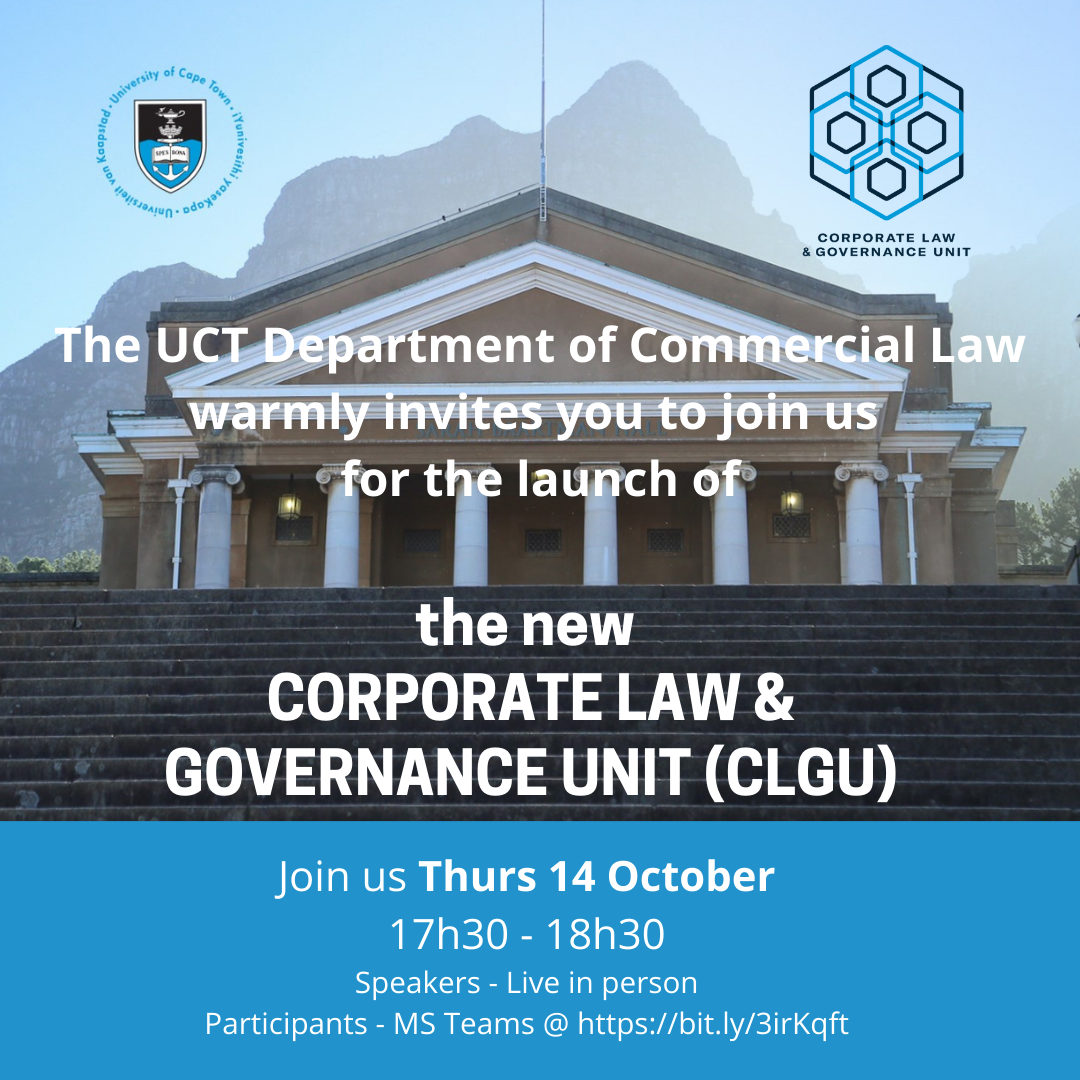 The unit was launched on 14 October 2021, kindly hosted at the Webber Wentzel offices in Cape Town. A hybrid event was held where team members introduced the CLGU and its planned research & teaching activities, and discussed various aspects of corporate governance that bridge academia and practice, and which form part of the current focus of CLGU's work.
The launch programme with speaker details is available here.