Graduate Gallery Dec 2020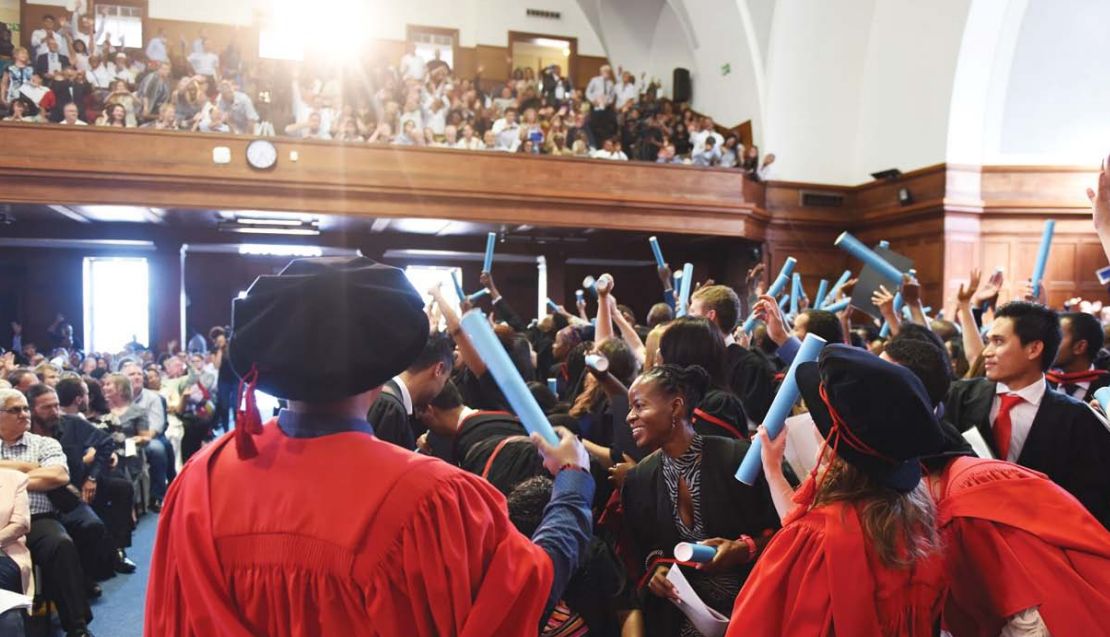 The Faculty is very proud of, and warmly congratulates, our December 2020 graduating students! Well done!
Those featured on this page are those who submitted their details and photographs - so if you are a Dec 2020 graduate, and would like to be on this page, please contact Gaby Ritchie.
Doctoral achievers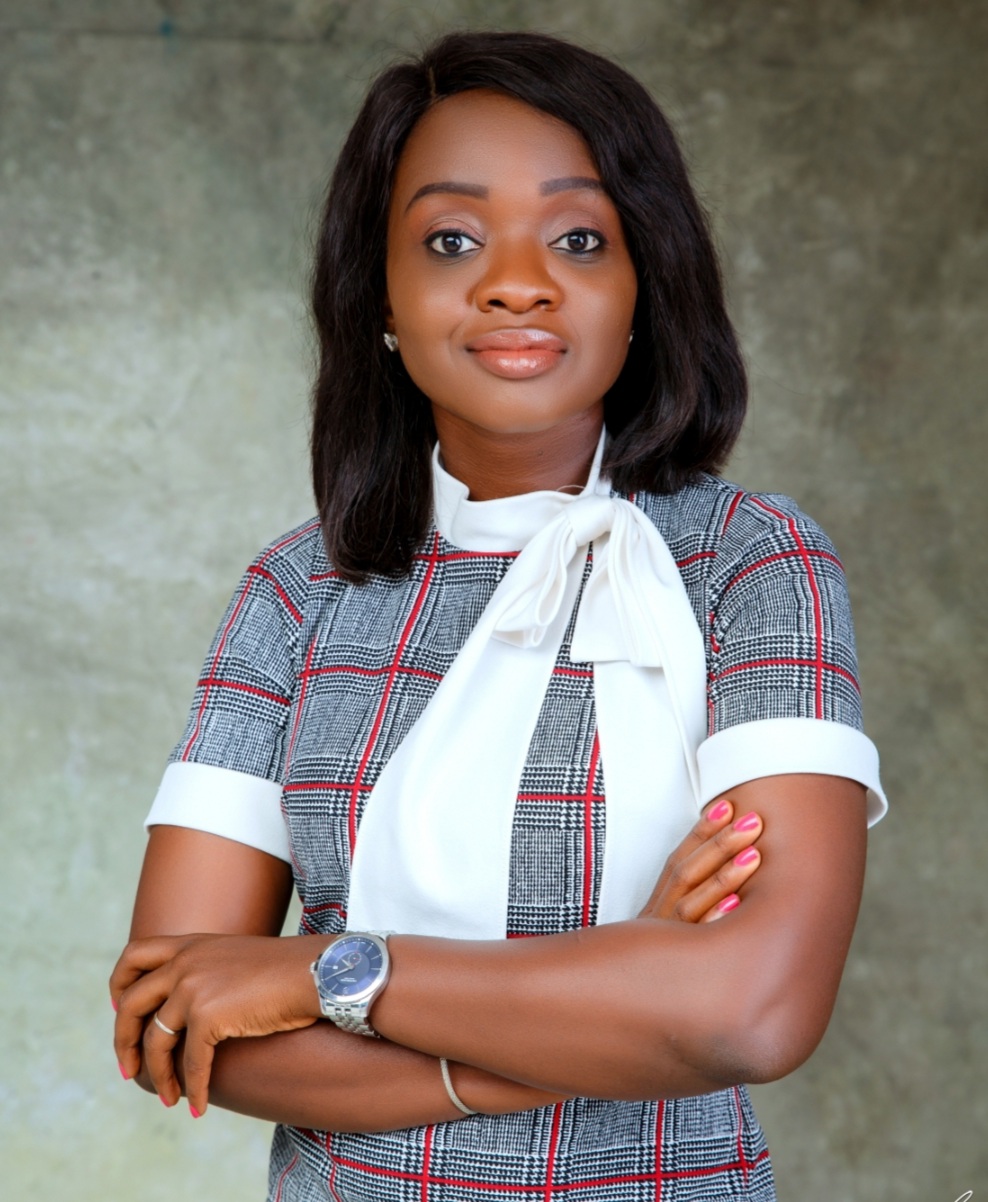 Ugochinyelu Anidi
PhD thesis: Towards the Institutionalization of Divorce Mediation in Nigeria.
Ugochinyelu Anidi is a lecturer at the Faculty of Law, University of Nigeria. She will be conferred with a doctoral degree in Law. She holds an LLB from the University of Nigeria and an LLM in Comparative International Dispute Resolution from Queen Mary University of London.

Anidi's thesis focuses on divorce mediation and the extent to which it can resolve the problems of divorce in Nigeria. She submits that Nigerian divorce laws and the divorce litigation process pose severe psychological, social-cultural, economic, and legal problems for families going through divorce in Nigeria. She proposes the integration of divorce mediation into the Nigerian family dispute resolution system to ameliorate the harsh effects of the current system. She further proposes the state-funded citizens' mediation centre, present in several states in the country, as a vehicle for the institutionalization of divorce mediation in Nigeria. She empirically investigates the Citizens' Rights and Mediation Centre, Enugu State and finds it suitable for the institution of this project. She hopes to drive policies to mitigate the problems encountered by spouses, their children and the state during the divorce process in Nigeria.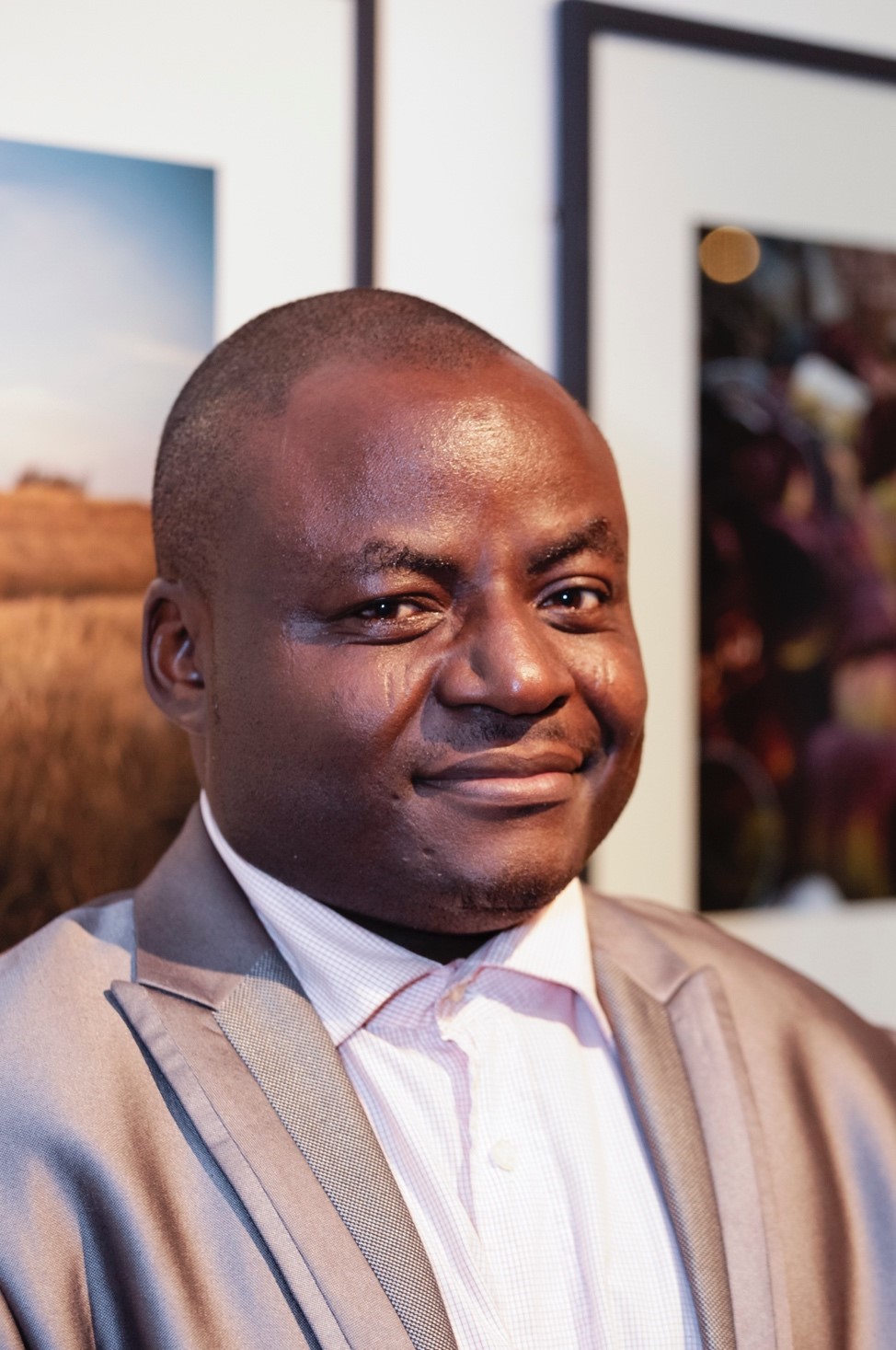 Bernard Kengni
PhD thesis: Strengthening Decision-Making Processes to Promote Water Sustainability in the South African Mining Context: The Role of Good Environmental Governance and the Law.
Bernard Kengni is having conferred the degree of Doctor of Philosophy, for a thesis that shows how the legal framework can be applied to allay concerns about water pollution in the South African mining sector by improving implementation practices and good environmental governance processes.
Beyond graduation and with experience gathered during the challenging (yet fulfilling) research journey, Bernard intends to continue serving humanity by positively impacting students and society as a whole through research (and lecturing), supervision, mentorship and consultancy. His main areas of focus going forward are sustainable development, natural resources & energy laws, and governance.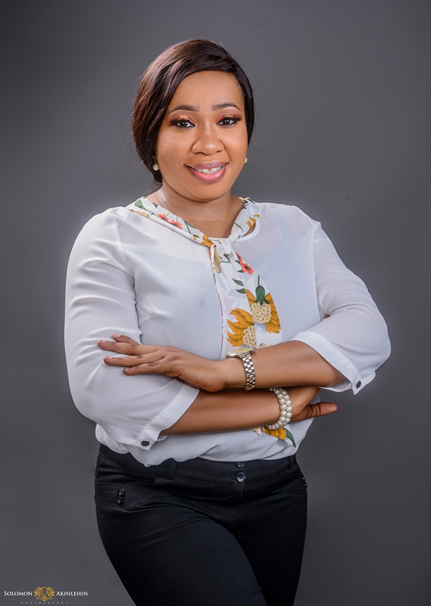 Suzzie Onyeka Oyakhire
PhD thesis: Developing a Legal and Institutional Framework for Witness Protection in Nigeria: Reflections from International Perspectives
Suzzie Oyakhire holds a Bachelor of Laws (LLB Hons) from the University of Benin, Nigeria, 2005. She was called to the Nigerian Bar as a Solicitor and Advocate of the Supreme Court of Nigeria in 2007. She obtained a LLM (International Law) in 2009 from UCT.
Her PhD thesis focuses on the concept of witness protection and the emerging witness protection practice in Nigeria with the aim of identifying conceptual and legal issues requiring clarification. She utilises two distinct perspectives: the criminal justice and human rights perspectives as heuristic tools for analysing the concept of witness protection and to separate the disparate influences that shape how it is construed.
These conceptual clarifications provide the basis for developing a normative framework to shape a legal framework for witness protection in Nigeria. Suzzie hopes to contribute to criminal justice reforms in Nigeria through teaching, research and consultancy.
Nerisha Singh
PhD thesis title: Electronic evidence in criminal proceedings 
In the course of Nerisha's career, there have been multiple disruptions and career pivots, with the highlight being graduate research. Throughout, this has enabled her to acquire a broader, and richer array of experiences and expertise. Nerisha's varied research interests - recently in criminal law and evidence, guided by the principles of curiosity, and the importance of legal rigour - enable her to try new things and take roles outside her comfort zone to build her capabilities and push herself. In 2020, a year that has changed and challenged the world in so many ways, graduating feels exactly how Nerisha imagined—ineffable.
Masters Achievers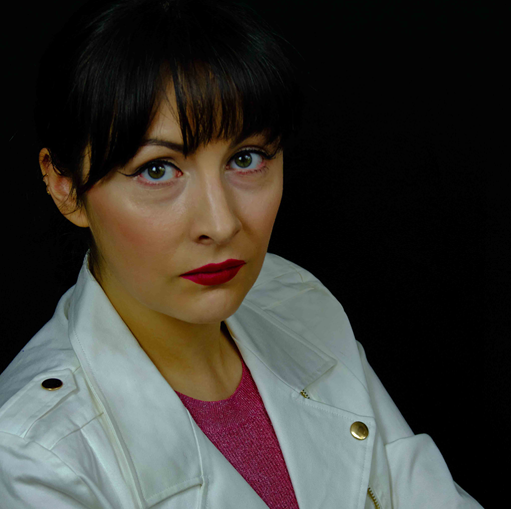 Alida Baer
LLM in International Law 
As part of her studies, Alida took courses in international law and human rights, and deepened her knowledge in private international law and international civil procedure law. Alida wrote her thesis on South African consumer insolvency law.
"With my degree I would like to work as a lawyer with the hope to combine my expertise in both areas in my work," says Alida.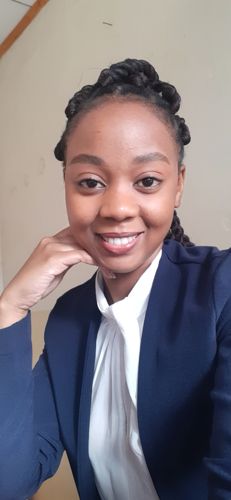 Jenala Bota
LLM in Human Rights Law
LLM Thesis: A 'harvest' in Malawi: The Position of Albinism in Refugee Law
Jenala's LLM focused on International Protection of Human Rights, Human Rights and Refugee Law, International Rights of a Child and Dispute Resolution and Use of Force. Her thesis focused specifically on refugee law and people with albinism. Given the case study of Malawi where people with albinism had been recently attacked for their body parts, the main issue was whether International law recognises albinism as a ground for persecution. Further, Jenala's thesis examined whether people with albinism could seek asylum in other countries and be awarded refugee status based on their physical traits.
Jenala is currently working with Malawi Legal Aid Bureau as an assistant legal aid officer. However, she is interested in human rights law, particularly refugee law, and therefore aims to build a career in International Organisations that works at protecting the rights of refugees, asylum seekers and displaced persons.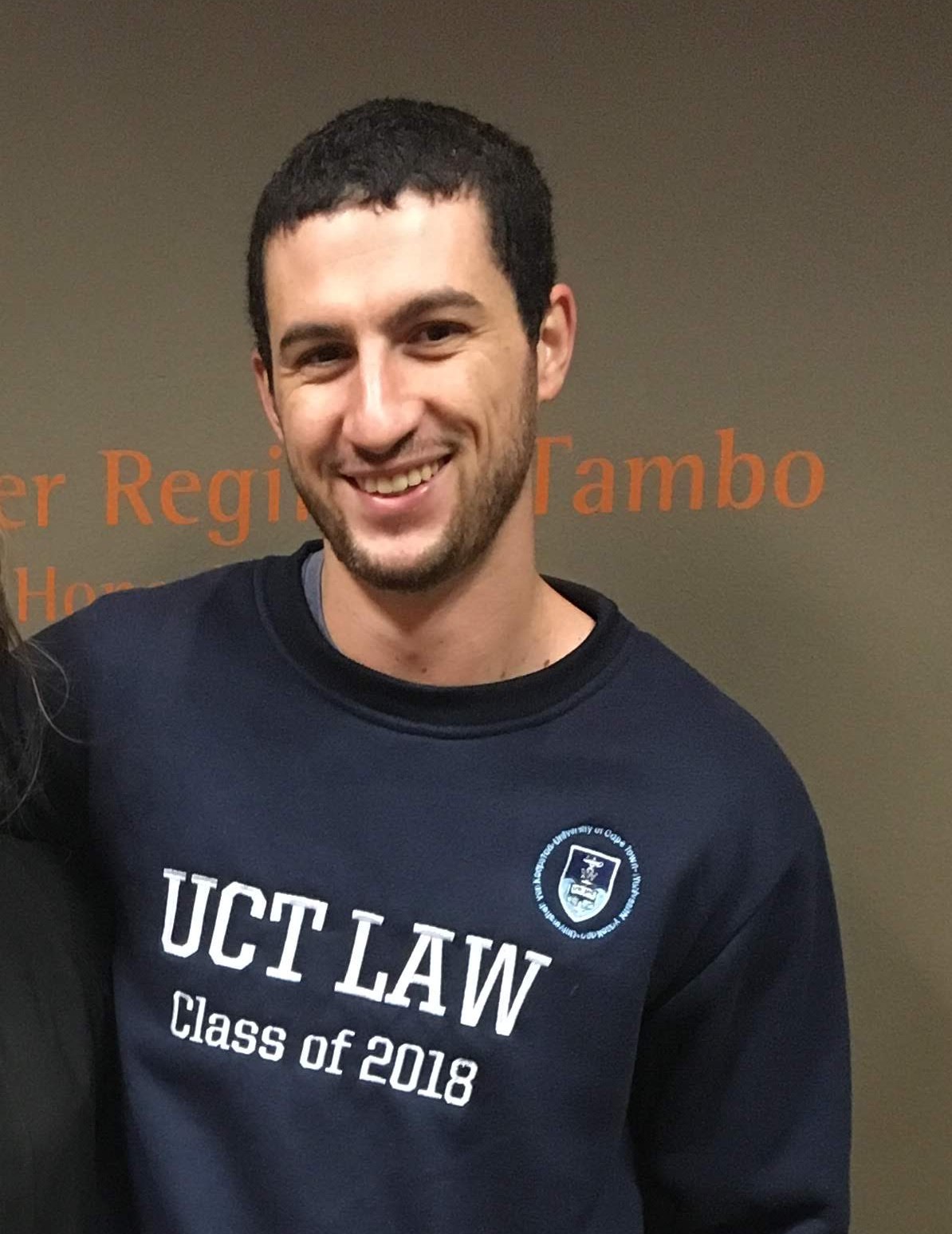 Quentin du Plessis
LLM (Private Law, by dissertation)
LLM thesis: The Authority of Indeterminate Law
What Quentin hopes to do: Part of my thesis will be published in the South African Law Journal in 2021, and next year I will be doing pupillage at the Johannesburg Bar. When in practice, I hope to keep one foot in academia and publish the occasional journal article.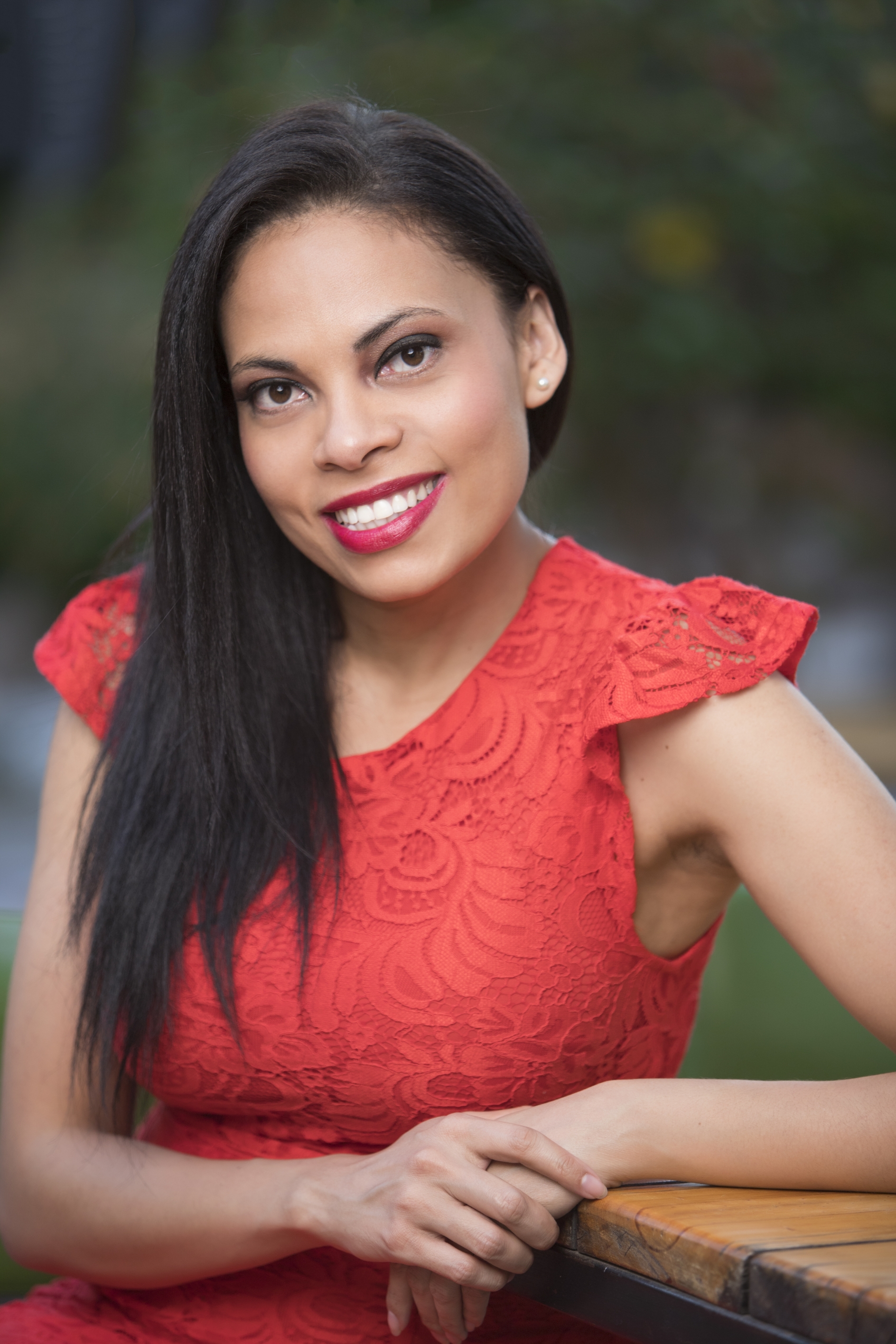 Cedrine Ernstzen
LLM in Commercial Law
Cedrine's thesis was on 'Regulating a Pseudonym: Namibia's Regulatory Response to Cross-Border Cryptocurrency Transactions' - she believes it is vital for regulators to stay abreast with technological advancements in a manner that mitigates their risks without stifling innovation. Cedrine is certain that her new degree will pave the way for an exciting career.
Says Cedrine of being awarded her LLM: "There's a multitude of people who carried me over the finish line, into the winner's circle and for each and every one of them I am extremely grateful and humbled by their assistance, thank you.... While my name may feature on the degree, I can take very little credit for it. The glory is the Lord's alone."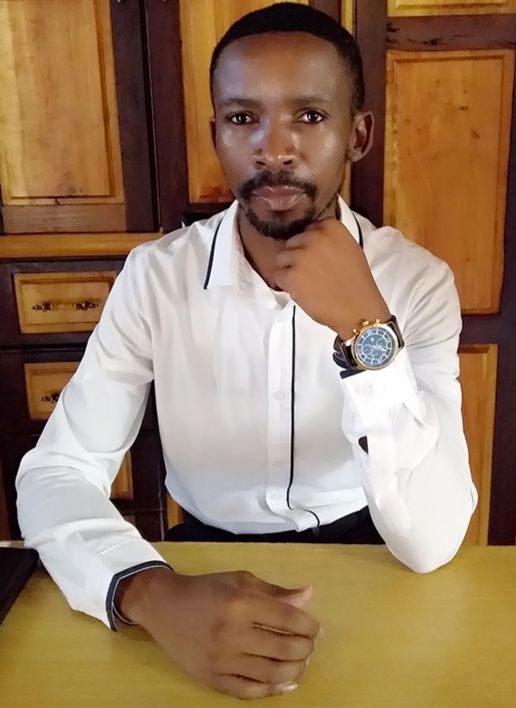 Zakuthwani Alfred Hona
LLM in Constitutional & Administrative Law
Zakuthwani obtained his LLB Degree qualification from UWC as well as a Certificate in Management (AIM) and PDBA from UCT Graduate School of Business. He is a qualified Attorney and Conveyancer presently employed as the Director of the Eastern Cape Provincial Office of the South African Legal Practice Council.
The LLM in Constitutional & Administrative Law will be conferred to him at the UCT Graduation Ceremony in December 2020. His dissertation examined the substantive requirements for the applicability of the Promotion of Administrative Justice Act 3 of 2000 ("PAJA") and the Promotion of Access to Information 2 of 2000 (PAIA) with reference to case law. He identified the determination of what constitutes public power or public function as a major legal obstacle, with the result that the rule of law, accountability, openness and responsiveness could potentially be undermined, and that the right to just administrative action and the right of access to information might remain unfulfilled promises despite their recognition in the Bill of Rights.
Zakuthwani hopes that the qualification would enable him to make a meaningful contribution to enhance responsiveness, accountability and transparency of organs of state, public and private entities, and will be able correctly to identify a function or power that is public in nature to ensure compliance with the relevant applicable provisions of PAJA and PAIA.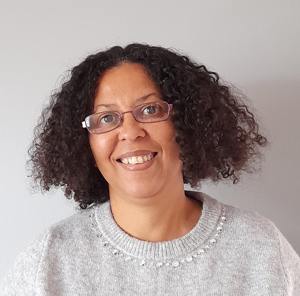 Lorna Mildred Houston
MPhil specialising in Human Rights Law
Thesis: Is South African law and policy equipped to deal with the peculiarities of Human Trafficking?
Lorna, a former University of Cape Town President of Convocation, has served on UCT's Institutional Reconciliation and Transformation Commission Steering Committee, and is currently employed as the programme coordinator at Brave Rock Girl.
A grassroots activist focussed on children, youth, education and gender, Lorna was born into a black working-class family in Cape Town and was part of the South African liberation struggle. She spent the past six years running a successful social enterprise, since leaving full-time employment. Houston Initiatives has facilitated "care for careworker" wellness sessions and retreats at regional, national and local levels; has facilitated resilience-building retreats nationally with organisations who work to end gender-based violence; has organised and conducted young women's feminist dialogues and activities with a special focus on sexual health, reproductive health, human trafficking and decent work; and has conducted a Safety Audit focused on young urban women's safety nationally. Lorna also managed the Cape Town leg of a four-country feminist education and advocacy project - Young Urban Women. During the 2020 lockdown, Lorna has provided support to community activists and to the refugee community.
Elizabeth Munolwisho Ipangelwa
LLM in Marine and Environmental law
Elizabeth, a 24 year-old Namibian woman, completed her LLM with an added elective in Oil and Gas law. She is currently employed at a National Oil Company. With only a small number of specialists in the Natural Resources fraternity, Elizabeth's dream is to make an impact in the Oil & Gas Industry and take the lead in positions that are currently dominated by men.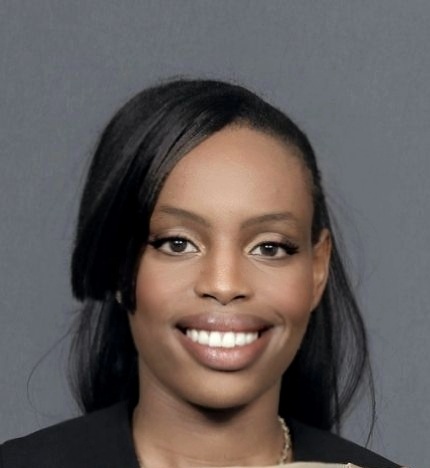 Doreen Kabuzi
LLM in Law of Mineral and Petroleum Extraction and Use
LLM thesis: Towards a Framework for Regulating the Sustainability of Mine Hospitals: A Legal Perspective 
Doreen's course work focused on the regulatory environment surrounding the mineral (mining) and petroleum (oil & gas) industries. The coursework and research components involve the study of taught modules (e.g. Oil and Gas Law, Comparative Mineral Law, and Resource Revenue Law) and submission of a 25 000-word thesis. Doreen's thesis examines the role and function of mine hospitals (owned and managed by mining companies) in mine-affected communities; evaluates the socio-economic impacts of mine hospitals; and proposes legislative reform. Doreen's research was inspired by her father, a physician working at numerous private hospitals including mine hospitals.
Doreen sees her LLM as giving focus to her legal career and positioning her in a legal market niche. She plans to use her LLM to access the technical side (legal aspects) of the mining, gas and oil industries, and to be an international lawyer engaging in cross-border legal practice.
Doreen is awarded her LLM cum laude – with distinctions for the coursework and research components.  Says Doreen, "The combination of hard work, faith, and solid support-system were the foundation of my academic success".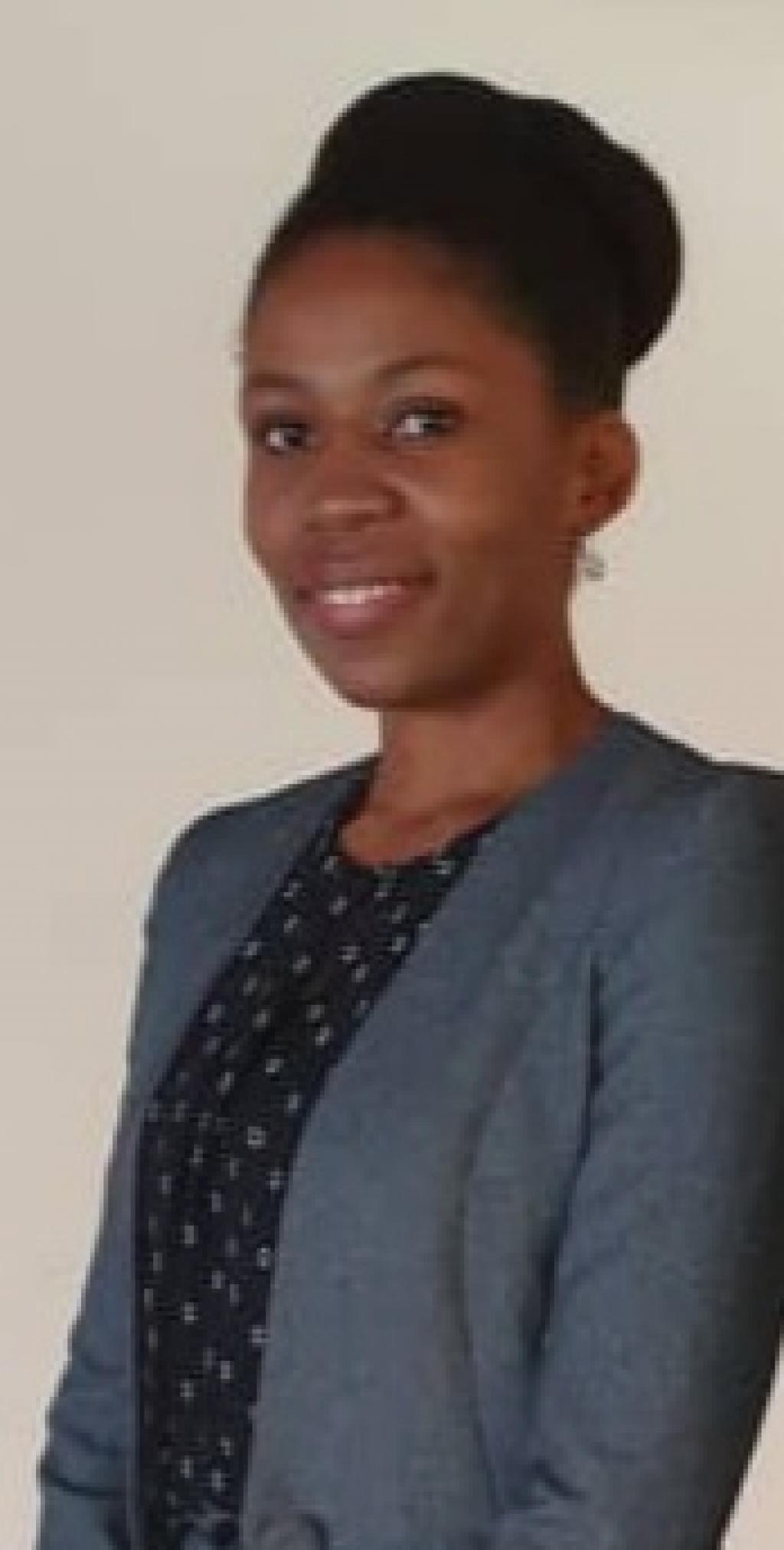 Ethel Tilly Likomwa
LLM in International Law
LLM thesis: The Plight of Victims of Wrongful Acts Committed by International Organisations: A Light at the End of the Tunnel?
Ethel's thesis is centered on the law of the responsibility of International Organisations, and focuses on the difficulties faced by those attempting to seek redress for wrongs committed by International Organisations. Additionally, the thesis explores whether domestic and regional Courts have a role to play in assisting individuals to access justice for wrongs committed by International Organisations.
Ethel is currently employed by the Parliament of Malawi as Assistant Clerk of Parliament (Legal services), and is passionate about Public International Law, particularly the law concerning International Organisations. "I hope to contribute to the jurisprudence on International Organisations and this LLM qualification is a step in the right direction!", says Ethel.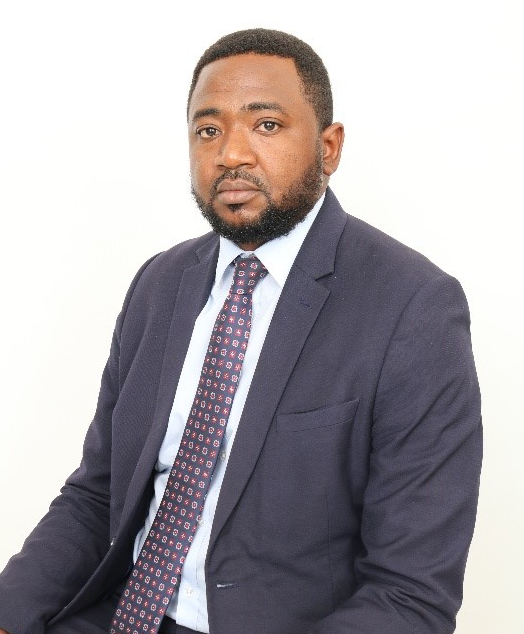 Abel Longwe
LLM in Public International Law
Abel's LLM focused on Refugee Law and Human Rights, International Protection of Women's Human Rights, and International Rights of the Child and Victimology. Abel is a Zambian lawyer admitted to the Zambian Bar to practice as a Barrister, and he has a keen interest in human rights and is passionate about protecting the rights of the marginalised, specifically women and children in forced migration situations.
"Equipped with this LLM" says Abel, "I hope to build a career in International Governmental Organisations, practice Human Rights Law before the Courts in Zambia, and impart knowledge to others through teaching at University level. In the long-term future, my academic aspirations are to pursue a PhD in Refugee Law and Forced Migration."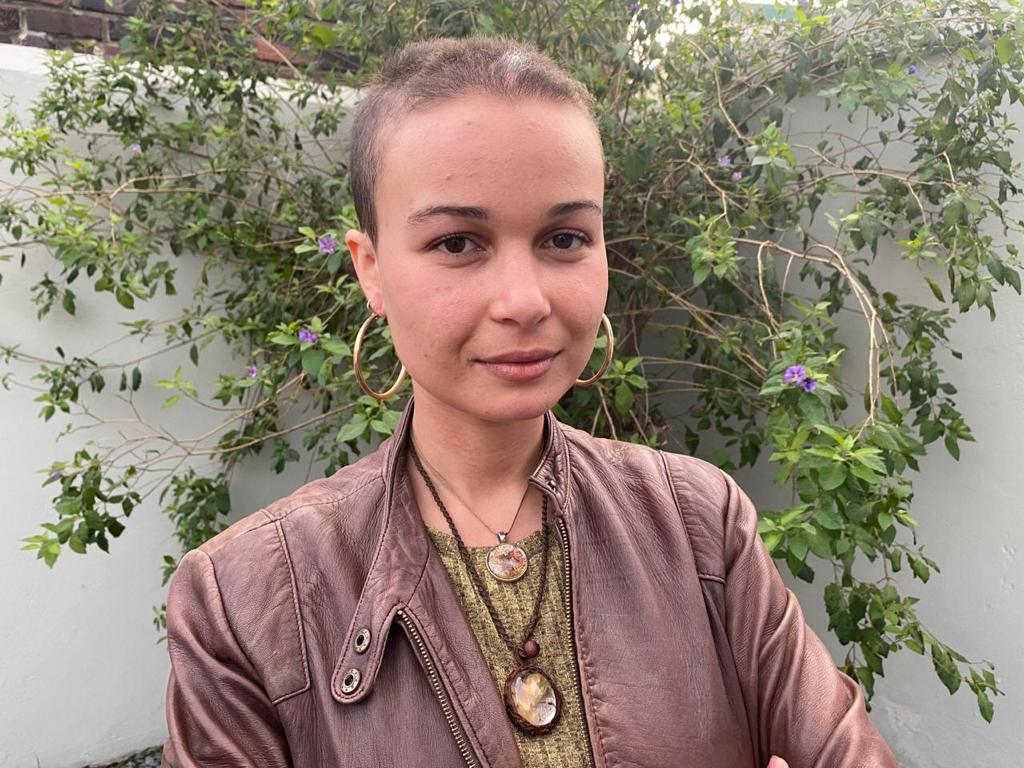 Danielle Louw
LLM in Human Rights Law
LLM thesis: Investigating South Africa's protection of refugee womxn: Refugee womxn's access to housing, inclusion into the labour market and protection from gender-based violence
Danielle's inspiration for her thesis comes from an interest in questioning conceptions of citizenship and the value of borders. She is currently an attorney at urban land justice organisation Ndifuna Ukwazi where she works to disrupt spatial apartheid and resist unlawful evictions in Cape Town. Danielle is an Open Society Foundations for South Africa scholar.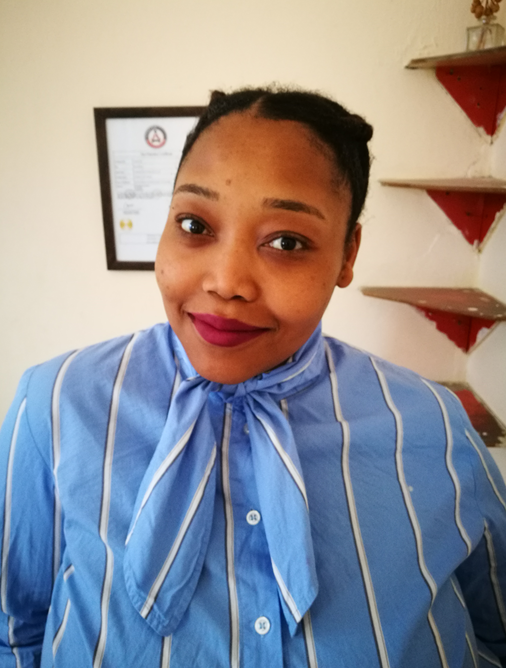 Hape Matsepe
LLM in Dispute Resolution (Professional Masters)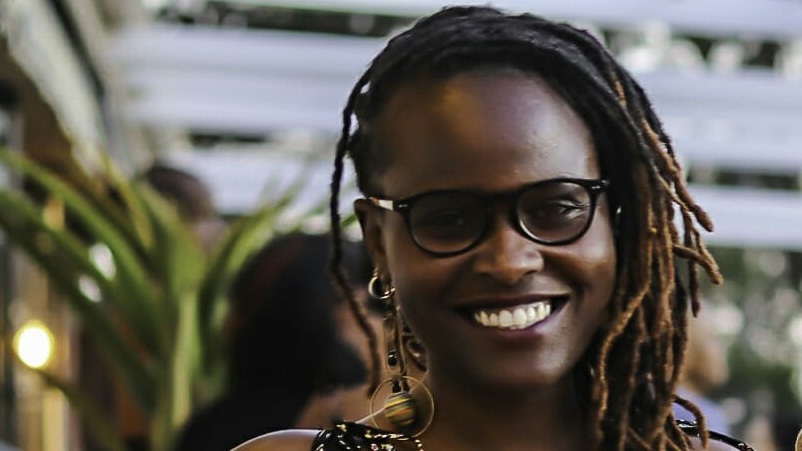 Christine Mukami Mwaja
LLM in Commercial Law
LLM thesis: The Notion of Human Capital Accumulation as a basis for reform of select employment related tax incentives in Kenya and South Africa
Mukami enjoys studying and learning new things - and meeting people and making friends - so she was right at home as part of the UCT LLM Class of 2019. Mukami plans to explore further opportunities in commercial law and tax practice across Africa and globally.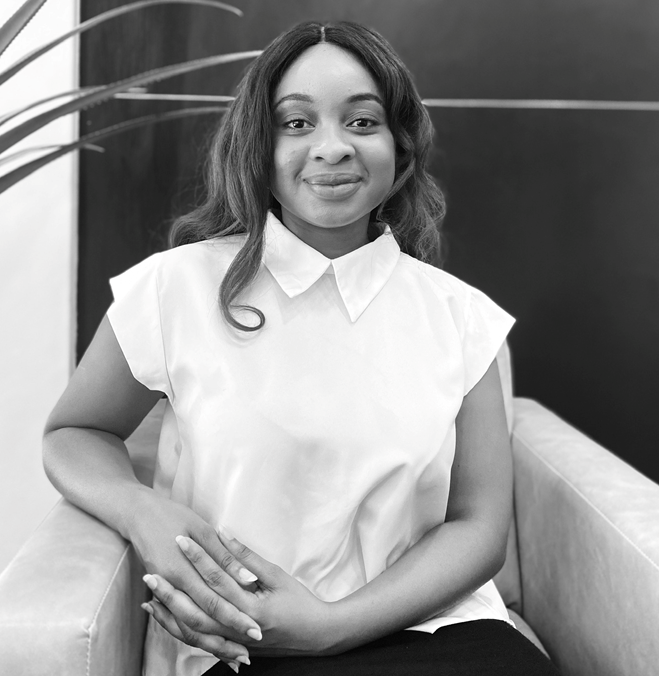 Tangeni Nanyemba
LLM in Commercial Law (with distinction for thesis)
LLM thesis: Tangeni's thesis analysed the efficacy of section 72(4) of the Companies Act 71 of 2008, and specifically the social and ethics committee as a tool introduced by the legislature to address socio-economic issues in South Africa such as climate change and unemployment, and the concomitant protection of stakeholders other than shareholders. 
Tangeni concluded that section 72(4) - and namely the social and ethics committee - is not a viable mechanism to protect non-shareholder constituencies because of several shortcomings and ambiguities embedded within the inner workings of the Act. Moreover, the theoretical framework governing South Africa's corporate law regime embraces a strong shareholder primacy presence which negates the protection of non-shareholder constituencies.
Tangeni currently works for the central bank of Namibia as an intern in the legal division. She has a keen interest in financial services regulation and, with her degree, hopes to bring new ideas and solutions to the table to tackle the dynamic role which regulatory authorities such as central banks and competition commissions play in maintaining a sound and prudent economy.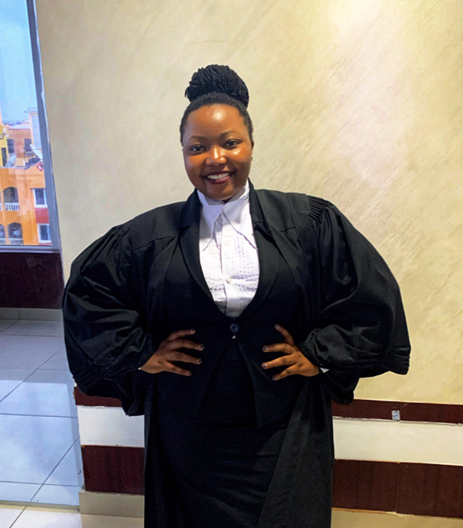 Peris Ogega
LLM in Shipping Law
Peris, from Kenya, is currently working at the Office of the Director of Public Prosecutions as a Prosecution Counsel. Her goal is to come up with sound policies that will help conserve our marine environment and promote the blue economy. Peris also seeks to effectively prosecute any transnational organised crime committed within our maritime territories. This includes drug trafficking , illegal unreported unregulated fishing and marine pollution among others.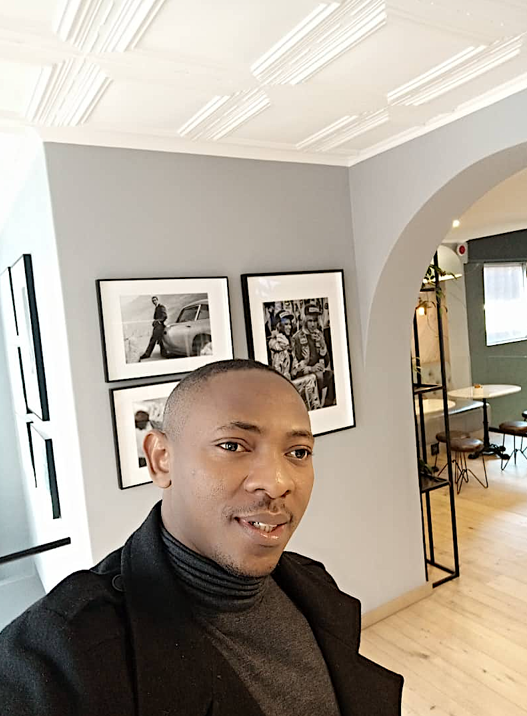 Ifeanyi Emmanuel Okonkwo 
LLM in Intellectual property, technology, entertainment, and business law
A legal practitioner from the Nigerian bar, with over six years experience in the field, Ifeanyi has argued some novel cases in IP-Tech. He has worked for some top specialised IP entertainment firms in Nigeria before proceeding to do his Masters in IP at UCT.
Says Ifeanyi, "I am passionate about the development and progress of Africa"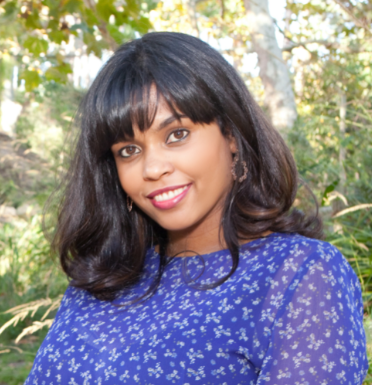 Shawwaal Petersen
LLM in Constitutional and Administrative Law
LLM thesis: Does a dominant party democracy erode Constitutional Legitimacy - a special focus on the African National Congress and the South African Constitution 
Shawwaal is an admitted attorney having worked in a legal advisory role in Government throughout her studies. She hopes to further her career in relation to her specialisation in Parliament, or at an appropriate NGO pioneering Constitutional rights.
Shawwaal says "Thank you to the UCT admistrative faculty for this feature and all your help as a part time student over the years."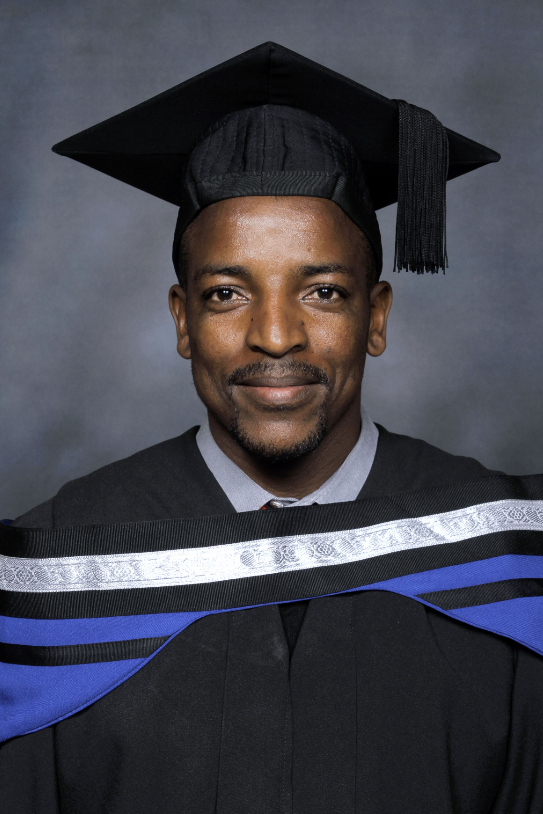 Nkosana Christian Phakathi
MPhil in Labour Law
MPhil thesis: What to do about unprotected strikes at Nkomati Mine
Nkosana is already working in the labour law arena, and hopes this qualification will further advance his skills and knowledge in the field.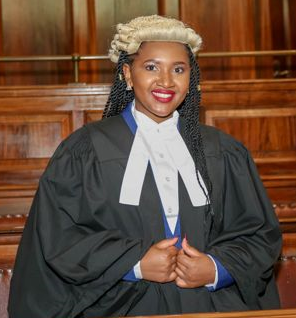 Kimberly Wangeci Rimber 
LLM specialising in Human Rights 
LLM thesis:  Un-bearing Burden of The Refugee Crisis on Developing Countries: Is the Global Compact on Refugees the Solution?
Kimberly is a passionate human rights advocate and hopes to shape policies and laws around human rights implementation in Africa, especially on gender and refugee issues.
Kimberly believes her LLM from UCT has well prepared her to make a mark in the world.   
Tamsyn Rowan-Braaf
LLM in Commercial Law
LLM dissertation title: The criminalisation of cartels in South Africa, United States of America and Australia and the effects of the corporate leniency policy 
After graduating with her LLM in 2017, Tamsyn completed articles and was admitted as an Attorney of the High Court in the same year. Tamsyn plans to continue building on her professional accolades and further enhance her skills in the legal fraternity, to achieve her goals of specialising in the Commercial Law sector.
"Thank you to UCT for awarding me the opportunity to study through your institution," says Tamsyn.
Jason Johnathan Smit
LLM specialising in Commercial Law
LLM thesis: Can blockchain technology become the functional equivalent of a paper bill of lading?
The short answer, says Jason: "It is possible depending on a bunch of factors bearing on the concept of legal possession and exclusivity."
Jason plans to work at top level government one day, and a masters degree seems to be the minimum qualification. The UCT LLM programme has enabled him to think in a more structured way. He believes this will enable him to overcome many future challenges.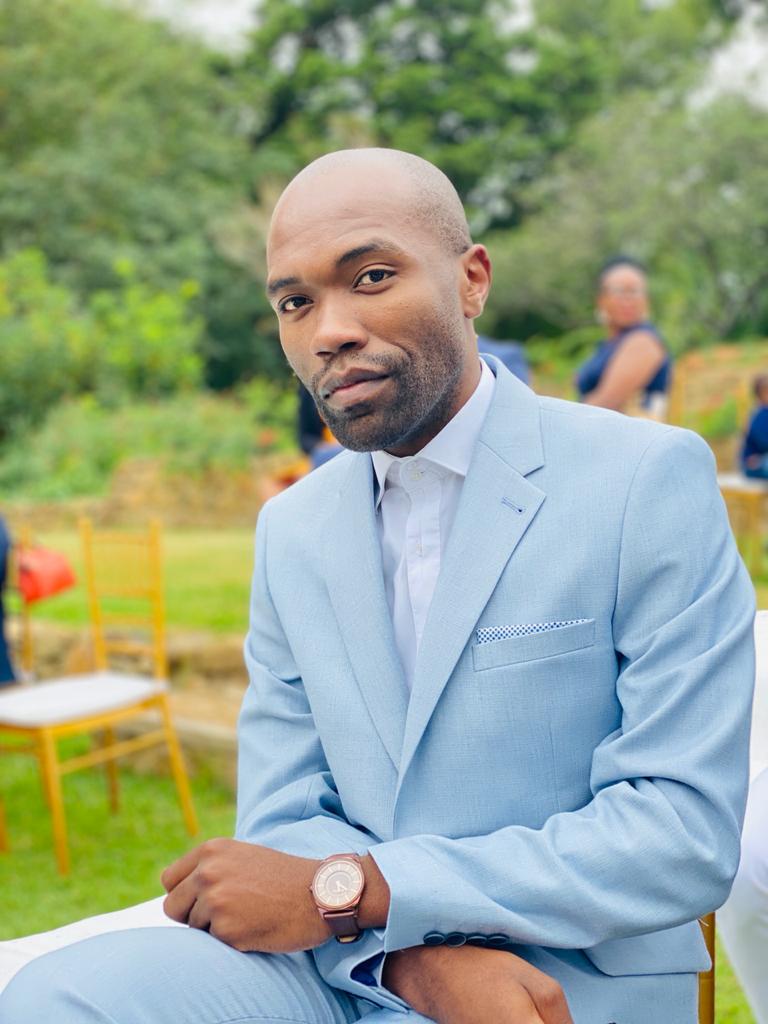 Phathisa Volwana
LLM in Labour Law (Professional Masters). 
Pat's LLM is his fourth qualification and his first master's degree of many to come. Pat believes in the power of reinventing oneself and staying up to date with current trends within one's career sphere.  Pat currently works in HR, and believes his LLM will complement his honours degree in Organisational Psychology. Theoretical knowledge gained through his LLM courses has provided him with a better understanding of labour law and how the justice system in our country works. 
Pat, who describes himself as "a self-motivated individual [who thirves] in fast-paced environments", intends using his LLM to understand why people find themselves on the wrong side of the law in work or the corporate context. Could this be attributed to a lack of awareness, or simply trying to cheat the system, he asks. 
With his LLM, Pat hopes at some stage to changes careers to law, or to become a labour law specialist. Not short of dreams and goals, Pat's message is "Be ambitious and do not be scared to dream. The possibilities are endless. Congratulations to the class of 2020!".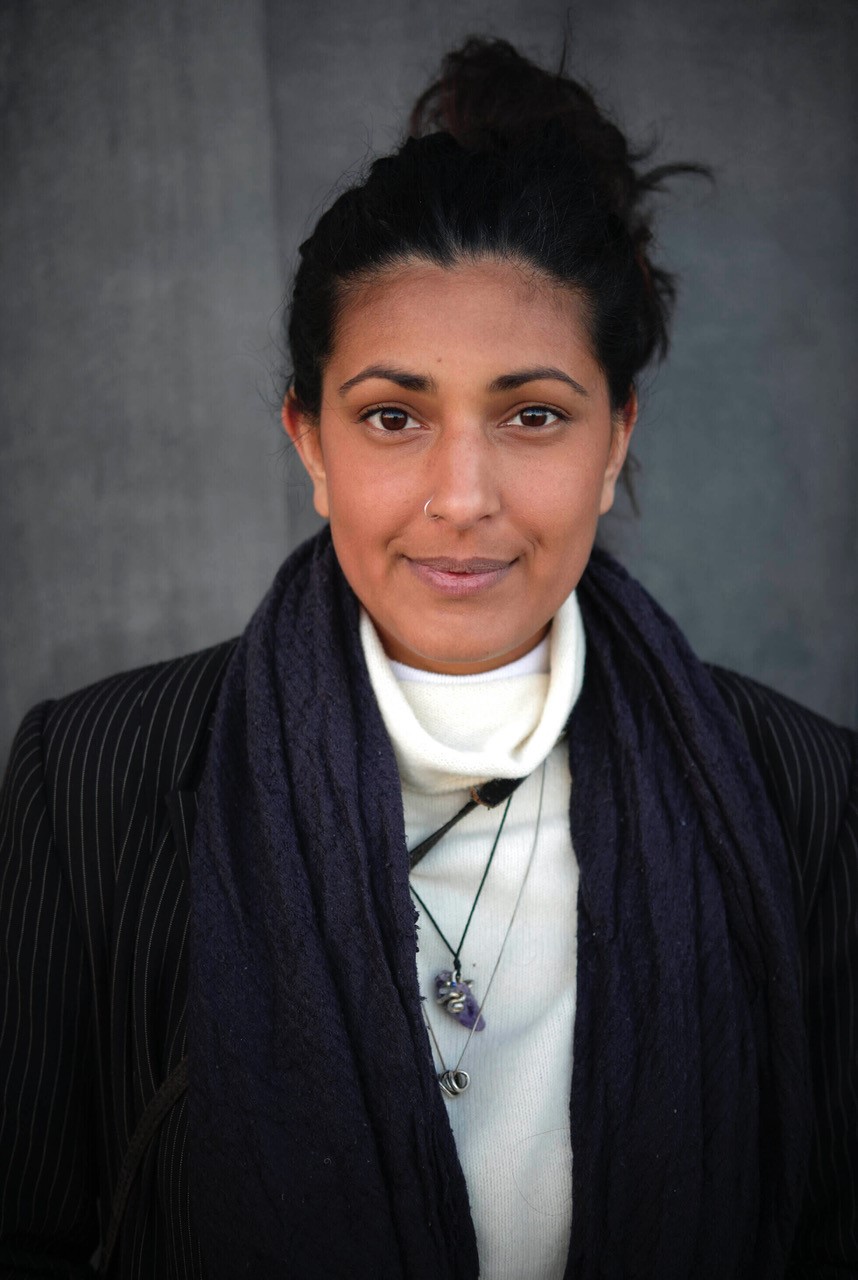 Clara Dybbroe Viltoft
MPhil in Criminology
MPhil thesis: Deconstructing Gangsterism in the Western Cape Policy Response to the National Anti-Gangsterism Strategy
Besides acquiring a BA in Peace & Conflict Studies, Clara has worked and volunteered in the non-profit sector for almost 10 years with various human rights and social justice initiatives .While obtaining her MPhil in Criminology, Law and Society at UCT Law, Clara worked with Cape Mental Health, volunteered with Scalabrini Centre of Cape Town, and interned with Laywers for Human Rights.
Clara's MPhil research sought to assess the assumptions within the document 'Strategic Roadmap towards Implementation of the National Anti-Gangsterism Strategy (NAGS 2019)' written by Don Pinnock and Romaney Pinnock for the Western Cape Department of Community Safety. Clara specifically focused on what 'gangsterism' is represented to be.
During the month of November 2020, she attended the '24th Conference on Global Organised Crime' as a panellist on a 'Commentary on Policy' session on 'Gangsterism in South Africa' (available to stream online). Clara has also worked as a consultant on a variety of initiatives - including but not limited to migrancy, integration, vulnerable populations, human rights, advocacy, crime, conflict and violence.