Middle Campus & Kramer Law School
While Middle Campus was for many years limited to the Kramer Building (previously the School of Education) and the Woolsack Residence precinct, it has in the last 20 years grown to include All Africa House, the School of Economics, Masingene (UCT's main student administration and admissions building) and, most recently, the d-School (the Hasso Plattner School for Design Thinking) which was officially opened on 12 October 2022.
The Middle Campus itself is an interesting area, currently and historically - with a number of noteworthy elements. 
We provide here a downloadable guide on these noteworthy elements, so if you have some spare time or are at Kramer and fancy a lunchtime wander, take this guide with you and find your way from element to element! You will come away better informed and rejuvenated from the fresh air.
If you have walked across Middle Campus at UCT, you would have seen the sculpture installation in the garden between Kramer, Masingene and the School of Economics. You have also, then, probably wondered about its significance and meaning, or who the artist is. Here is your answer!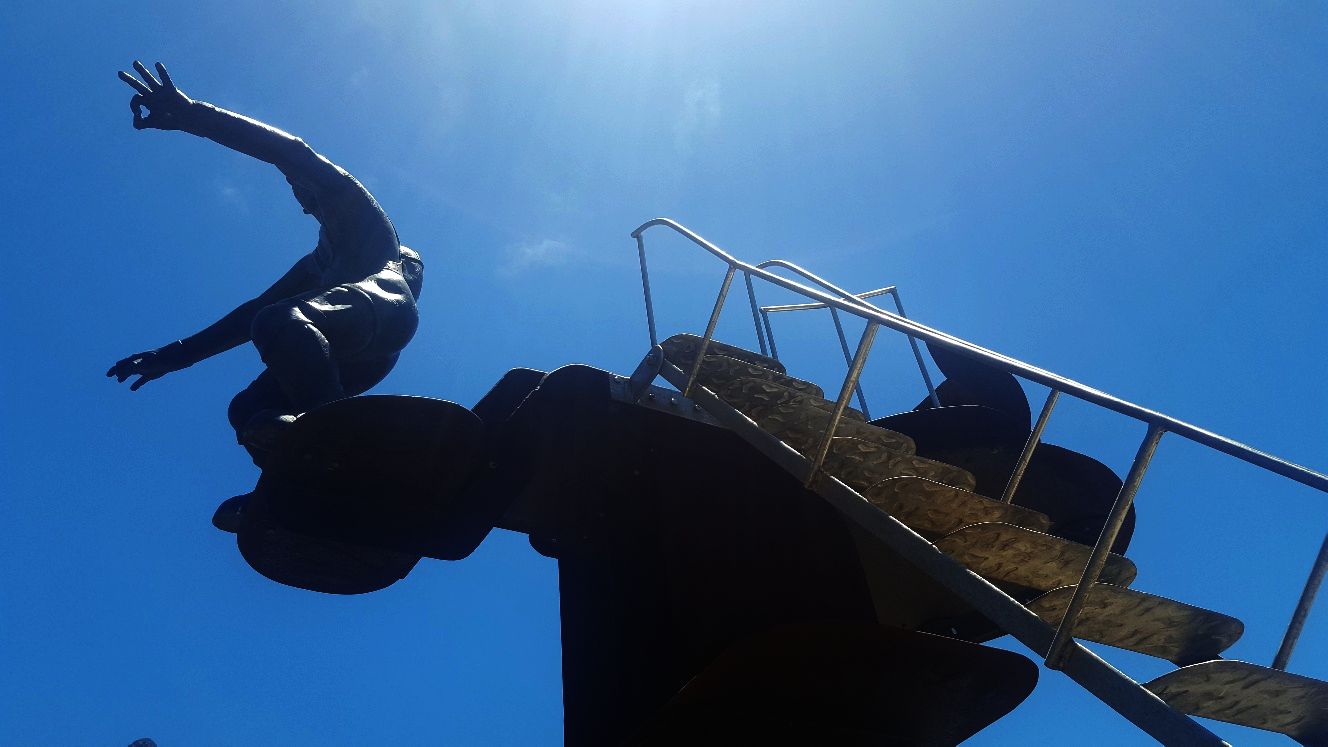 'Dialogue at the Dogwatch' is a sculptural tableau vivant set at the dogwatch – that time at sea when the light is fading, the day gives way to dusk, and stars appear in the night sky.  In this installation, David Brown, whose work has engaged with the trope of the ship of fools, and the paradoxes, follies and brutalities of South African life, imagined a silent conversation in a turbulent, yet hopeful, period of political transition.  The sculpture – fifteen months in the making – was forged, welded and cast in bronze, corten, stainless steel, brass and copper.
David Brown (born 1951) graduated from the Michaelis School of Fine Art, UCT and worked as a printmaker and documentary photographer before turning to sculpture. He has won several awards and undertaken many major commissions. His work is represented in both South African and foreign collections.
'Dialogue at the Dogwatch' was donated to the University in 2011 by Charles Diamond.  He was President of the SRC in 1966/67, graduated from UCT with an MA in Economics, and became a global economist. A collector of sculpture, he commissioned David Brown to create the installation for his home in England in 1993.