UCT Open Day - find out about studying Law at UCT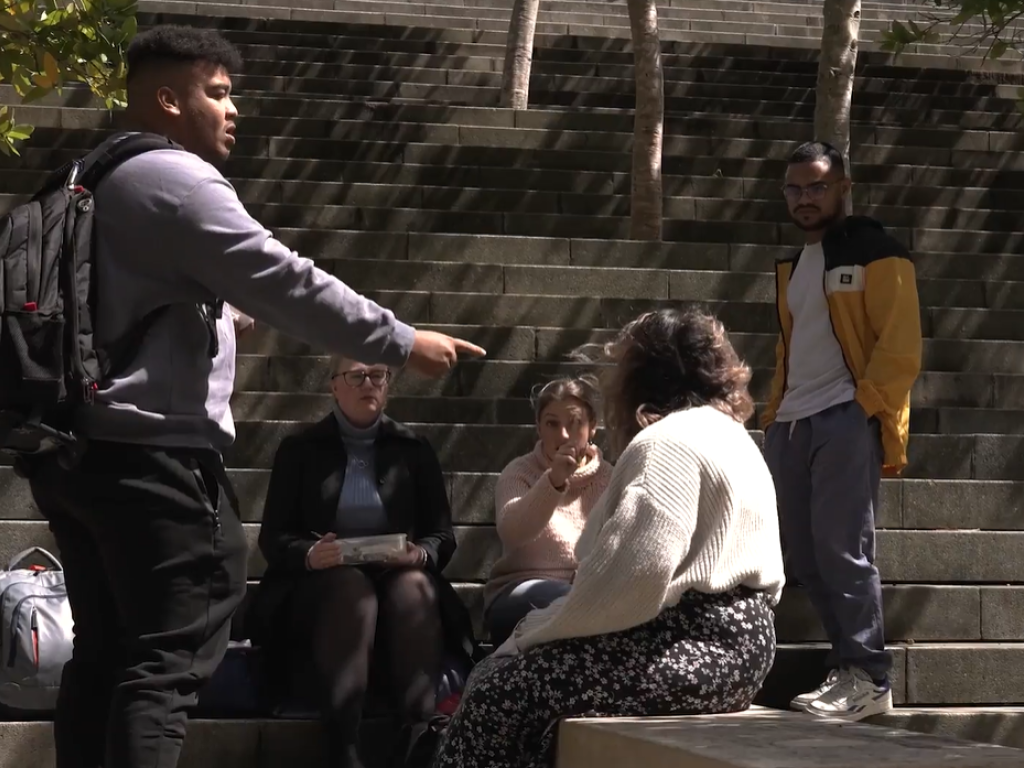 Where is the UCT Faculty of Law's Open Day?
While UCT's Open Day 2023 is taking place on Upper Campus, the Law Faculty will be opening its doors to you at our home building on Middle Campus. We will have staff and students on board to chat to you and answer your questions; and we will be offering a session with the Dean of Law who will tell you all about studying at UCT for your LLB degree. We will also have our Faculty Office explain the basics of the LLB degree, and you will hear our Law Students' Council talk about life as a UCT Law student, and all the things that are great about UCT!
The Open Day Programme (download).
Can I already start my application?
In the meantime, if you know that Law is one of the degrees you would like to apply for - there is no time like the present, so head on over to UCT's Applications platform where you can submit your application online. 
Where can I find information before Open Day 2023 about applying to UCT to study Law?
In addition, we have provided loads of information for you about applying to study Law, so have a look at our Applying to UCT Law page for videos, general information about applying, and specific information (see the Choose Law booklet available in an easy pdf download).
Please note: applications for study in 2024 are open until 31 July 2023, so don't delay. 
UCT has made a series of Day in the Life videos, so if you want to gain some idea of what it's like being a Law student at UCT, watch this great short video. 
Where is Kramer Law Building?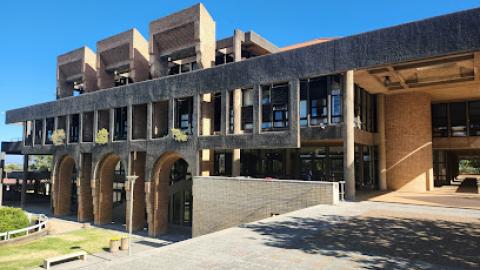 Kramer Law, the home of the top Law School on the continent, is based in the Wilfred & Jules Kramer Building on UCT's Middle Campus. To find the Kramer Law Building, go from the Main Road (M4) in Rondebosch, up Woolsack Drive towards the mountain. When you reach the set of traffic lights just before the M3 turn-off, go left into Cross Campus Road and keep walking or driving until you see the Law Faculty building. We are in the last building before you reach Stanley Road. 
The map below should help to locate you.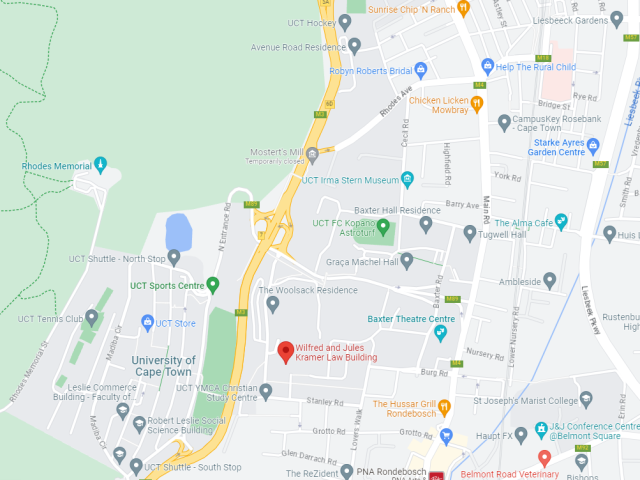 If you would like further information about the Law Open Day, please call our Faculty Office on 021 650 3086 or email lawcares@uct.ac.za