UCT's Tax Unit for Fiscal Research hosts "Tax in Africa" conference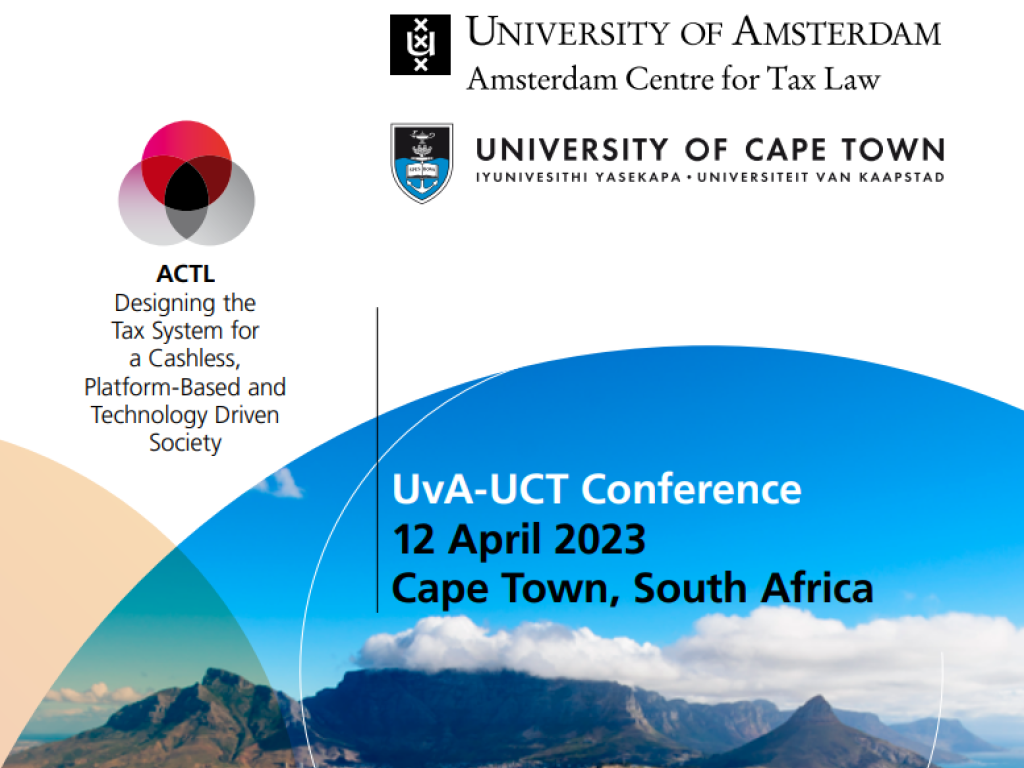 Designing tax systems in a cashless, platform-based and technology-driven African society
The UCT Tax Unit for Fiscal Research is holding an African Tax conference in partnership with the CPT project of University of Amsterdam's Amsterdam Centre for Tax Law (ACTL) with the theme Designing fair, efficient and fraud-proof tax systems in a cashless, platform-based and technology-driven African society.
This conference will be held on 12 April 2023 at UCT's GSB Conference Centre.
The speakers and moderators, who include Prof Johann Hattingh and Assoc Prof Afton Titus from the Law Faculty, will be organised into various panels to address the following key tax issues: 
Taxing the digital economy and digital services; and taxes on digital streaming services and broadcasting industry 
Mobile Financial Services in Africa 
Regulation and reception of Blockchain and Cryptocurrency in Africa 
Potential of AI in tax administration; tax fraud detection and explainable AI in the tax environment.
This great partnership conference offers attendees the opportunity to engage in specialists taxation dialogue with experts in the field - in particular technology and digital business experts, along with representatives from national and international tax-focused organisations. 
This in-person event does not offer remote participation, but the UCT Breakwater location makes in-person more than worthwhile.
Registration
Registration costs 150 euro / 2700 Rand. 
Students at UCT can attend at no cost – but registration is mandatory.
Please note – where seating is limited, paying participants will have priority
Student registration does not include lunch.
Full conference information and brochure
Conference sponsorship
This conference is sponsored by &Partners, a tax and law firm based in Italy and in the metaverse (Decentraland) highly specialised in international and domestic taxation. The firm, with more than 50 staff, is recognised as one of the leading boutique tax firms active in the energy, real estate, banking & finance, and wealth management sectors.
To find out more information about the conference, the content, participation and registration, contact the organisers below:
Prof. dr. Dennis Weber, Director of the ACTL and CPT project, e-mail: d.m.weber@uva.nl 
Short Courses
Short courses on tax issues will be offered on the days before and after the conference (11 April & 13 April). For more information contact UCT Law's short course unit, Law@Work - email don.coue@uct.ac.za