Innovative partnerships: how criminologists and conservationists are testing new approaches to wildlife crime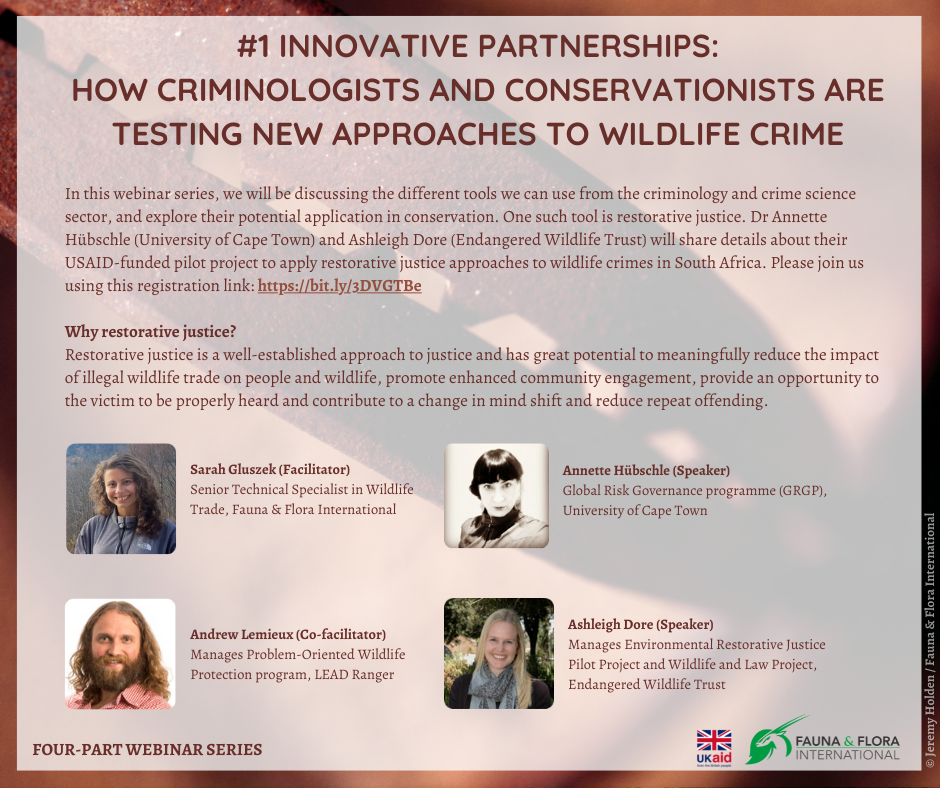 Fauna & Flora International is hosting a four-part webinar series on the value in exchanging learning with the crime science sector, funded by the UK Government through the Illegal Wildlife Trade Challenge Fund. The first of these will explore how conservationists can work in partnership with criminologists to explore new approaches as part of our toolkit for addressing wildlife crime, on Thursday 10 November 2022, 13:00-14:00 (GMT; more time zone conversions here). Come join us as we learn more about how Restorative Justice has been trialled in response to wildlife crime in South Africa from Dr Annette Hübschle (University of Cape Town) and Ashleigh Dore (Endangered Wildlife Trust).
To register, please use the following link: https://bit.ly/3DVGTBe.