Enhancing Impacts of Agricultural focussed Green Entrepreneurs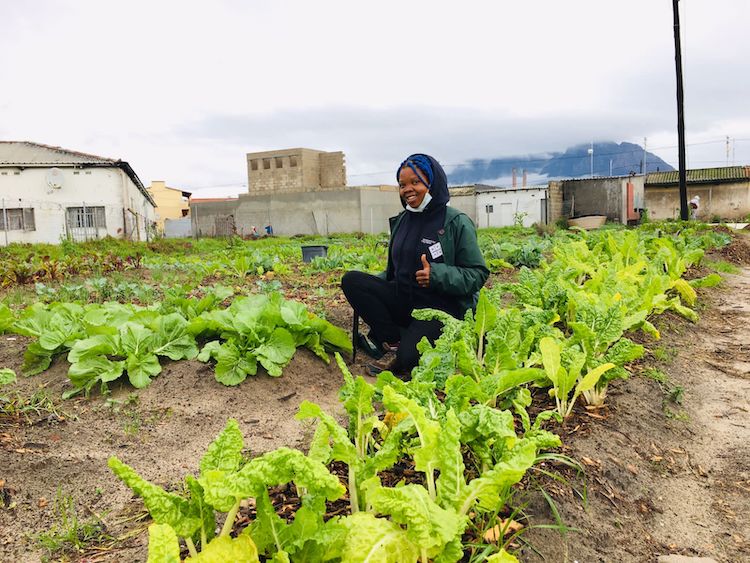 The 2021-22 Environmental Entrepreneur Support Initiative includes a programme run by the SA Urban Food & Farming Trust to enhance the impacts of agricultural-focussed green entrepreneurs. This programme is promoting, enabling and supporting cultivation of diverse indigenous perennial food and medicinal crops by existing urban food gardeners in Langa, in order to link environmental stewardship with improved livelihoods and quality of life in this under resourced community.
The benefits of this programme, running from April 2021 – March 2022, are to increase biodiverse greenspaces, adopt farming practices that improve soil health through increased biodiversity, reduce non-organic pesticide use, and take advantage of new culinary and medicinal crops from these plants for income and improved health.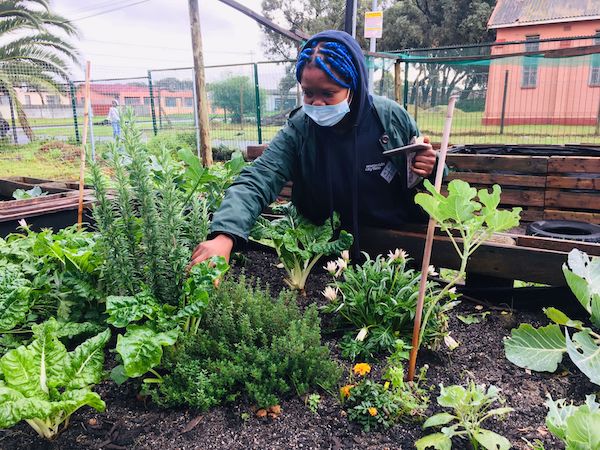 "Working with farmers for me is very rewarding as I am really passionate about food and farming and how locally we source our food", says programme coordinator, Chuma Mgcoyi, a qualified permaculturist and facilitator. "So mainly it's the participatory learning that means the most to me, the learning from one another. I am also gaining by learning from different people, especially the elderly. Knowing that I am contributing to the bigger food system by building stronger green entrepreneurs to better the community also means a lot."
Thus far, the programme has seen Chuma supporting farmer entrepreneurs at 23 existing food gardens in Langa. It has also increased biodiversity at these sites, which are spread throughout the community at schools, churches, ECDs, municipal land and in other spaces, and range in size from 100m2 – 2000m2.
"Biodiversity plays a crucial role in the community especially around nutrition through its influence on food production by supporting a large number of plant species and therefore a greater variety of crops that provide different nutrients for people," says Chuma. "It also diversifies products and income streams, which helps any entrepreneur."