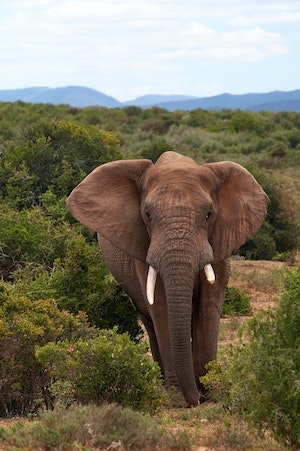 Photo credit: Wolfgang Hasselmann unsplash
Trafficking transformations: objects as agents in transnational criminal networks (TRANSFORM) is a five year European Research Council funded project. Dr Annette Hübschle is the African and wildlife lead on the project. She is a GRG senior research fellow in the Public Law Department at the University of Cape Town and leads the  Global Risk Governance programme's  Environmental Futures project. 
TRANSFORM is based at Maastricht University in the Netherlands, in collaboration with Victoria University at Wellington (New Zealand) and the University of Cape Town. The project's ethnographic research is global, with particular focus on Southern Africa, the South Pacific, Latin America, and the American Southwest.
This project focuses on three types of collectable objects: antiquities, collectable wildlife, and fossils. The aim through this project to develop a new and more accurate model of the networks that form around and with the objects of crime. Also to better understand the complex relationships between people and objects and how those relationships could be better addressed in anti-crime policy.
TRANSFORM is a five-year project funded by the European Research Council.
View the publications here >>>