Participation in LSGL International Workshop on Climate Litigation, Torino, Italy (9 June 2023)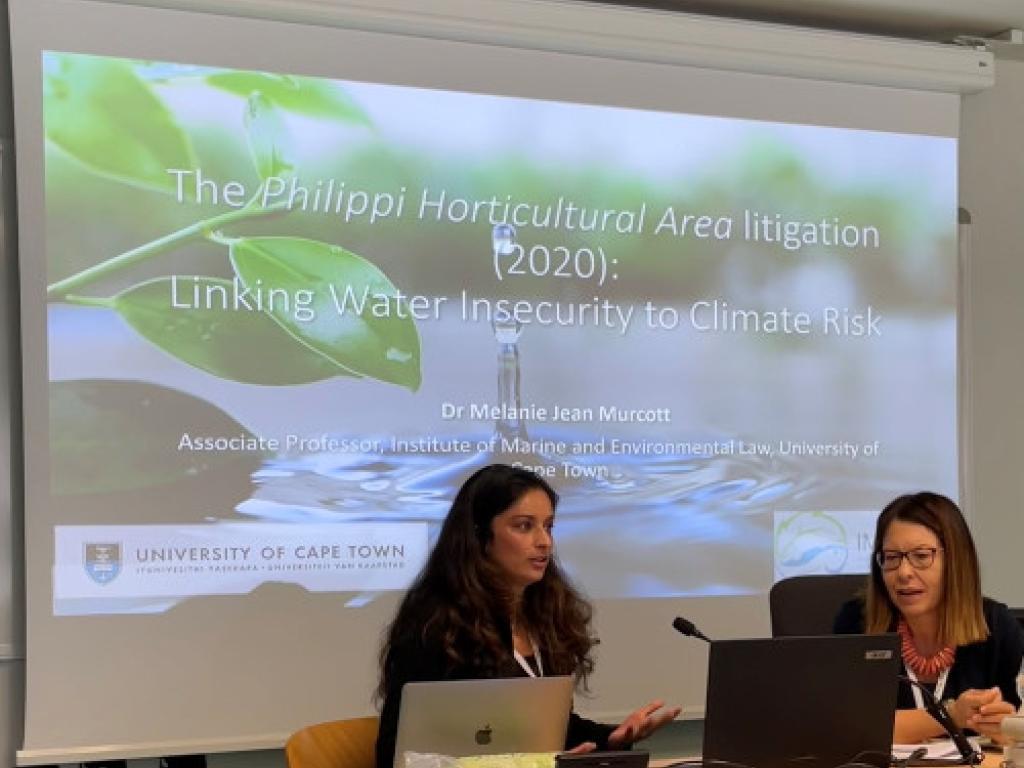 With thanks to UCT's membership in the Law Schools Global League, IMEL presented at an International Workshop on Climate Change Litigation hosted by Universitá di Torino and Catolica Research Centre for the Future of Law. Associate Professor Melanie Murcott, whose research focus is on climate law and governance, presented on the significance of the court's recognition of the links between water insecurity and climate change in Philippi Horticultural Area Food & Farming Campaign and others v MEC for Local Government, Environmental Affairs and Development Planning, Western Cape and others . 
Melanie argued that by recognizing the need to properly consider the impacts of an urban development and rezoning on a crucial aquifer in the Philippi area with reference to the community's water (in)security, the court adopted a justice-oriented approach that advanced equitable access to water. The court acknowledged that the community was reliant on the water for their horticultural activities, and treated those activities as legitimate and worthy of protection. The court adopted this approach with reference to the environmental right and a justice-oriented framing of the dispute. According to the court, studies on the aquifer, completed in 2001 and 2008, which were considered in the decision government's to shift the urban edge, were dated and vague, especially in the current context of climate change and the possibility of Day Zero. Therefore, it was found that there was a need for a more recent assessment of the aquifer and the impact the specific development would have on the aquifer in the current context of climate change. Melanie drew on the scholarship of Dr Matthew Wingfield who argues that '[t]he crux of this ruling...concerns the politics of evidence and scientific conceptualisation'.