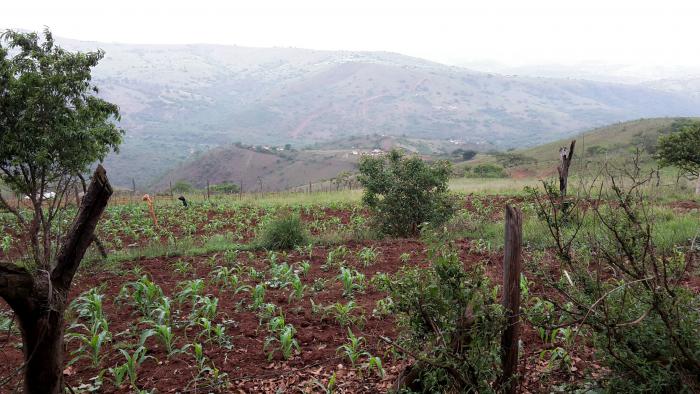 A series of recent laws attempt to give traditional authorities unaccountable powers to administer justice, manage natural resources like land and minerals, and control development in the former homeland areas of South Africa. The laws build on provisions in the Traditional Leadership and Governance Framework Act of 2003 that convert the boundaries of former 'tribal authorities', created under an apartheid law called the Bantu Authorities Act of 1951, into jurisdictions for traditional councils today. Eighteen million of the poorest South Africans live within these boundaries. Mechanisms in the Framework Act aimed at democratically transforming traditional institutions, including traditional council elections and a Commission to deal with leadership disputes emanating from the past, have also been poorly implemented. 
In the past, LARC's work has focused on two laws emanating from the Framework Act, namely the Communal Land Rights Act of 2004 and the Traditional Courts Bill of 2008/2012. The Communal Land Rights Act tried to give traditional councils control over land administration – even in areas where land was purchased by groups of people or where traditional structures were historically imposed on people during apartheid. The Traditional Courts Bill of 2008/2012 attempted to give traditional leaders far-reaching powers as 'presiding officers' to summon persons to appear before them in disputes and then bestow punishments such as fines or forced labour. Both of these laws were met with resistance from rural citizens, communities and civil society, resulting in the Communal Land Rights Act being struck down by the Constitutional Court in 2010 and the Traditional Courts Bill failing to garner majority provincial support in Parliament.
Despite these victories the threat of unaccountable power entailed in these laws remains. The Traditional and Khoi-San Leadership Bill, introduced in Parliament in 2015, aims to replace the Framework Act and introduce legal recognition for Khoi- San communities and leadership structures. Analysis by LARC has revealed that many of the serious problems arising from the implementation of the Framework Act are retained in the Traditional and Khoi-San Leadership Bill.  
LARC's aim is to prevent the irrevocable damage to rural democracy that the enactment of these laws would cause, and to provide an alternative viewpoint to the dominant narratives of traditional leadership and customary law that build on distortions entrenched during apartheid. LARC seeks to foreground what is happening in practice and highlight examples of inclusive and accountable living customary law, acknowledging the important value of traditional institutions for many South Africans.  At the same time, LARC's work exposes the ways in which the envisaged laws would further tilt the balance of power in favour of elites in the former homeland areas of the country. In contexts where traditional institutions exercise autocratic or patriarchal power, our aim is to support local struggles against such practices and facilitate solutions that promote accountable and legitimate forms of traditional governance.