2nd Quarter Update 2023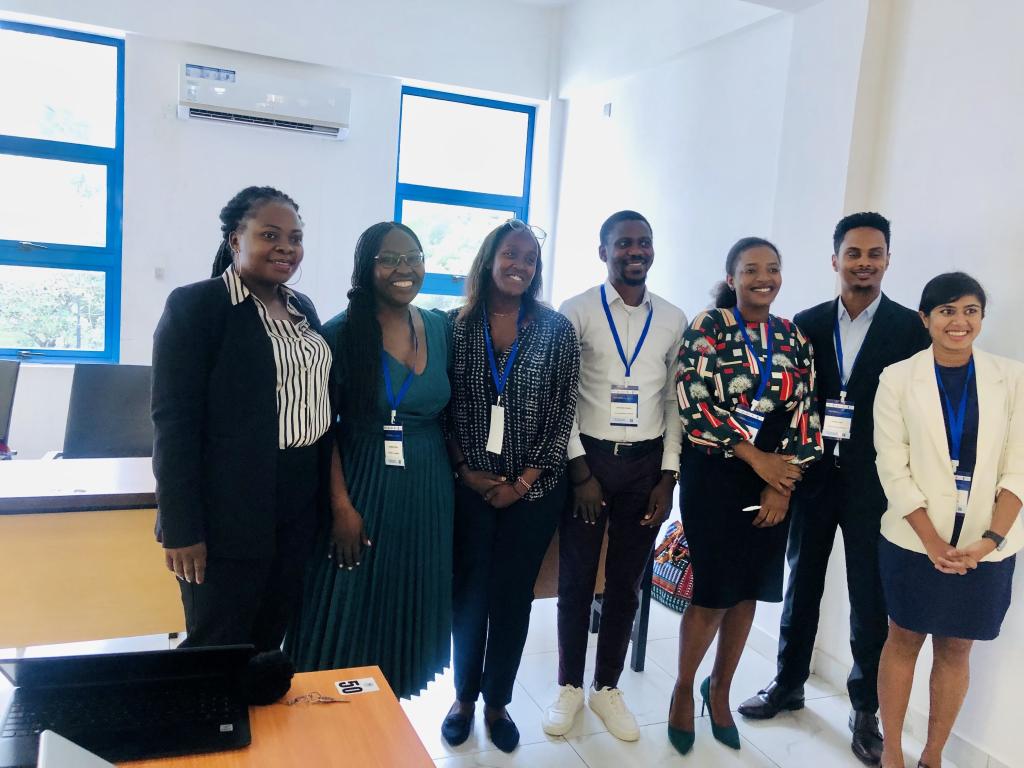 Greetings and welcome to our Q2 2023 update! We are excited to share the remarkable progress and impactful endeavours that have defined this quarter. Our dedicated team has been tirelessly committed to pushing the boundaries of innovation, fostering creativity, and safeguarding intellectual property in an ever-evolving landscape. In this update, you will gain insights into our key milestones, collaborative initiatives, interdisciplinary explorations, and more. Join us as we reflect on the past quarter's accomplishments and provide a glimpse into the inspiring path that lies ahead.
CONFERENCES
Our team members have been actively engaged in enriching their expertise and staying at the forefront of our research areas by participating in various seminars and conferences throughout the second quarter of 2023. These conferences provided invaluable opportunities for our researchers to exchange insights, share our ground-breaking work, and collaborate with thought leaders from diverse fields. On Africa Day, the Chair, Professor Ncube was a guest speaker at a discussion on Innovation and Intellectual property management in advancing Agenda 2063 in Africa, hosted by the Academy of Science of South Africa (ASSAf) in collaboration with the Lesotho Academy of Science and Technology (LAST), Botswana Academy of Science (BAS)  and the University of South Africa (UNISA). 
June was an eventful month for the team. Beginning at the Data Governance (II) Inception Workshop hosted by the African Economic Research Consortium (AERC) where Hanani Hlomani and the Chair led a discussion on Exploring interoperability in Africa: An examination of the adoption and implementation of interoperability standards for data exchange in Africa: Opportunities, risks and policy considerations as well as participating in a discussion on Data-driven policymaking to stimulate socio-economic development in SSA.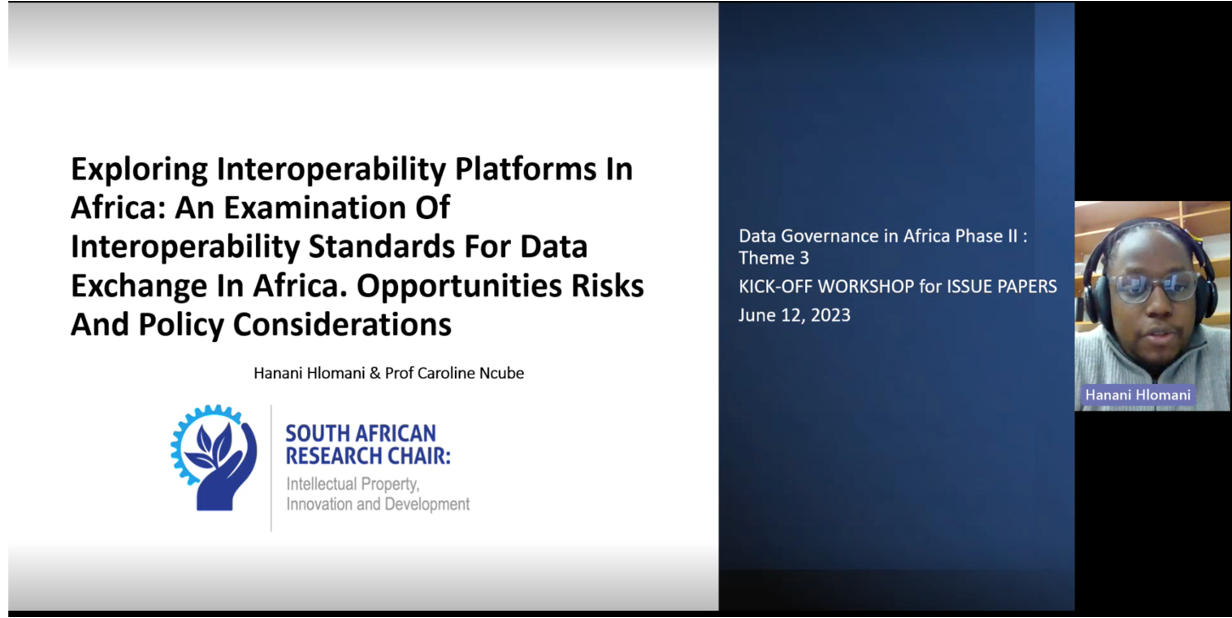 From 21-24 June, Professor Ncube attended the African International Economic Law Network's (AfIELN) 6th Biennial Conference where she chaired a panel on Intellectual Property, Health and Competition Law. (Read about the conference: Reflections on African International Economic Law Network's (AfIELN) 6th Biennial Conference (Day 1) and Reflections on African International Economic Law Network's (AfIELN) 6th Biennial Conference (Day 2)).  On the 28th of June she visited the South Centre in Geneva.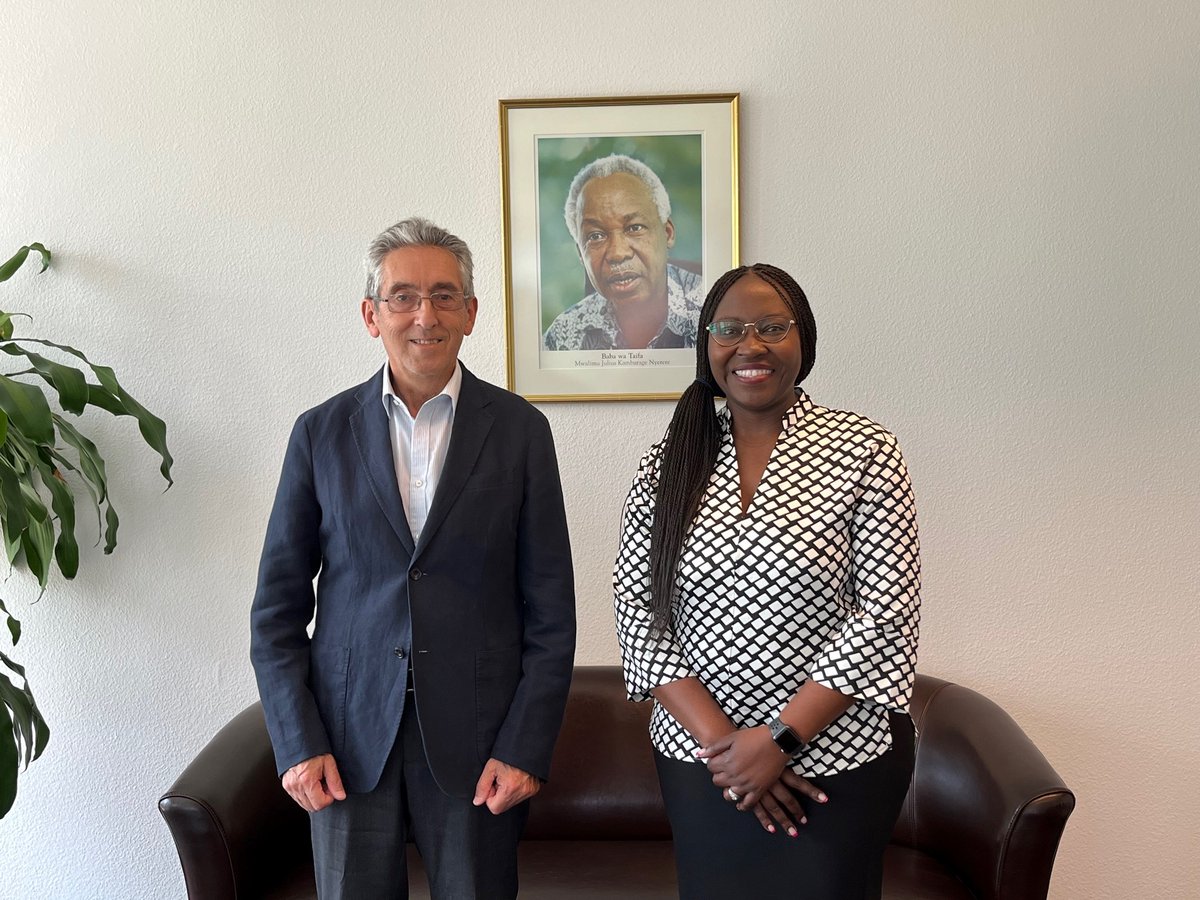 And on the 29th of June, she chaired a panel on IP in the Digital Environment at the Intellectual Property Researchers Europe (IPRE) Conference in Geneva (Read the IPRE 2023 Summary).

The following day she participated in the TRIPS at 25 - Academic Symposium held at the WTO, where spoke on panels on  'The context: the policy, economic and political dimensions of TRIPS' and 'The future: TRIPS at a time of economic, technological and geopolitical flux' alongside leading scholars (Read more about the symposium). 
RESEARCH
In the second quarter, our dedicated researchers have continued to engage internally through our bi-weekly LLM research seminars and to undertake a series of ground-breaking studies. As we present these Q2 research highlights, we invite you to glimpse the dynamic landscape that our team has been tirelessly cultivating. Hanani continues his work alongside Research ICT Africa. Of particular interest include submissions on aspects of the Copyright Amendment Bill [B13D-2017] as well as a mid-year report on The Materials of Misinformation on the African Continent. Our other team members have been working on their individual research as well as projects at the Chair that will be published in due course.
PUBLICATIONS
Our dedicated to knowledge dissemination remained resolute as we proudly unveiled a collection of insightful publications. These works represent the culmination of rigorous research, offering a spectrum of perspectives on the intricate play between intellectual property, innovation, and development. From thought-provoking books to accessible articles, we invite you to explore some of the highlights from Q2.
Hanani Hlomani Why South Africa needs a more holistic and contextual approach to AI regulation Daily Maverick 23 May 2023
Caroline B Ncube Moving from Mirages to Miracles: Intellectual Property, Human Rights and the Global Partnership for Sustainable Development, GRUR International, 2023
Ogochukwu Monye Perspectives on Database Rights of Humans and Machines in Electronic Health Records: Focus on South Africa, 2023
Ncube, C.B. (2023) Intellectual Property Law in Africa: Harmonising Administration and Policy (2nd ed.). Routledge
Rens, A., Hlomani, H, & Msipa, S. (2023) Clarifying copyright to enable AI research in Africa. Generative AI and Intellectual Property Brief no. 1. Research ICT Africa.