1st Quarter Update 2023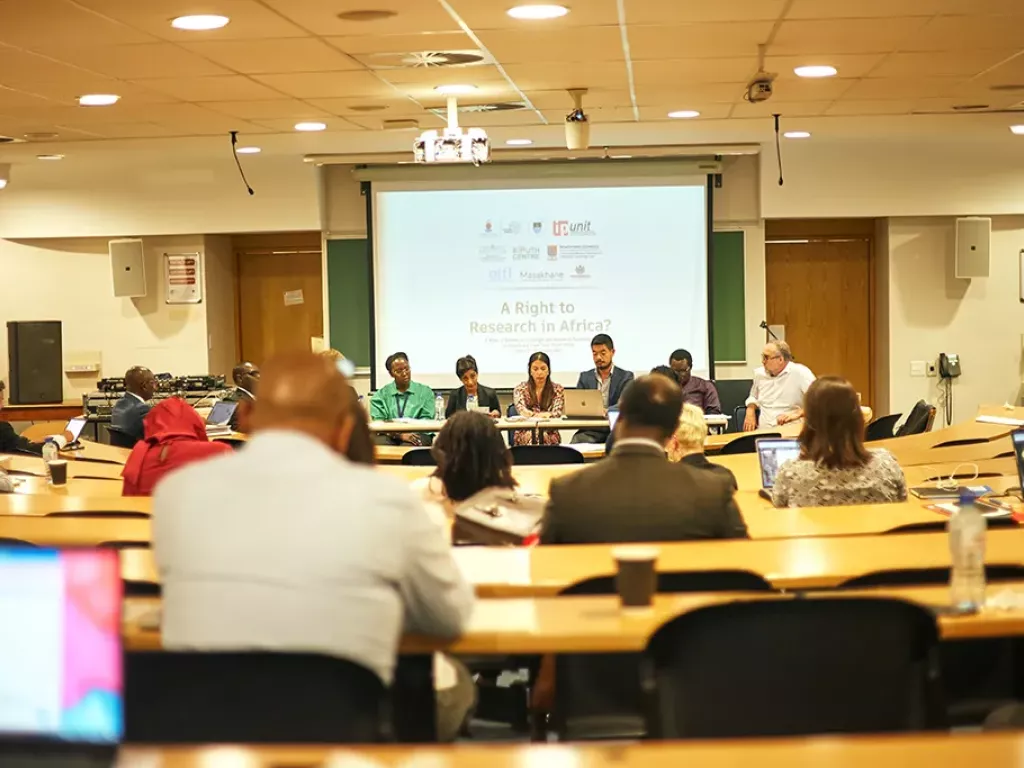 2023 is in full swing and our first quarter has been busy.
Conferences
We continue to attend seminars and conferences in our research areas. We attended the Right to Research in Africa Conference  where Prof Ncube spoke on a panel on New Directions in WIPO, AfCFTA and Copyright in Africa: Facilitating science, creativity and innovation. On 26 April, she will participate in a roundtable discussion entitled Data governance and the Digital Economy in Africa: Where are we now, What are the challenges and Where do we go from here? hosted by the South African Institute of International Affairs (SAIIA) and Centre for the Study of the Economies of Africa (CSEA) 
Research 
We are continuing work on several research projects and doctoral candidates are busy with their individual research. Since the start of the first semester Dr Kolawole has been leading bi-weekly research seminars for LLM students working on their dissertations at the Chair. Several team members and collaborators have submitted further oral and written submissions on the Copyright Amendment Bill as part of the ongoing provincial parliament public hearings.
March Graduations
Several former students graduated with their LLMs in IP at our March graduation, including Laura Gehle and Thabiso Phiri who were research assistants at the Chair in 2022. 
Publications
Danwood Chirwa and Caroline B Ncube (ed.s) The Internet, Development, Human Rights and the Law in Africa (2023) Routledge 
Ncube, C.B. 'The Internet, Freedom of Expression and Intellectual Property' in Chirwa, D and Ncube C.B. (ed.s) The Internet, Development, Human Rights and the Law in Africa (2023) Routledge 100 – 126 
Chirwa, D and Ncube, C.B. 'The Internet, Development and Human Rights in Africa: Introduction' in Chirwa, D and Ncube C.B. (ed.s) The Internet, Development, Human Rights and the Law in Africa (2023) Routledge 1 – 22 
Ncube, C.B. and Chirwa, D. 'The Internet, Development and Human Rights in Africa: Reflections and Insights' in Chirwa, D and Ncube C.B. (ed.s) The Internet, Development, Human Rights and the Law in Africa (2023) Routledge 217-227 
Hanani Hlomani and Caroline B Ncube Data Regulation in Africa: Free Flow of Data, Open Data Regimes and Cyber Security, AERC Working Paper, 2023
Hanani Hlomani and Andrew Rens AI AND THE LAW OP-ED - Artificial intelligence, copyright infringement and protection – a legal quagmire? Daily Maverick 24 March 2023