Risk management using effective legal contract strategies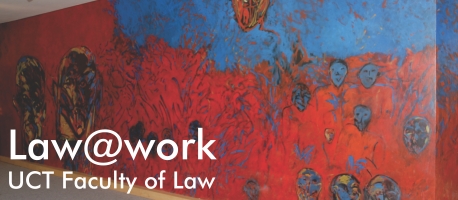 Do you know how basic contract strategies and clauses can play a major role in minimising, if not eliminating, risk?
Businesses and individuals lose funds every day due to poor contract management strategy and policies. Poorly-negotiated contracts and associated damages sometimes lead to business collapse, not only for large corporations but also small and medium enterprises.
This eight-hour course, held over two days, provides useful insights into effective contract finalisation skills and will help you understand the full extent of the associated contractual risks into which you are entering.
When and where?
This course is not currently scheduled.
Check out our Course Overview page to see all our current courses. Or join our mailing list to stay up to date with newly-scheduled courses.
Course outline
The course offers a smart mix of theoretical legal principles and practical guidelines into finalising various forms of effective agreements and contracts. These agreements or contracts can be across different industries; from the fast moving consumer goods (FMCG) to the telecommunications sectors; from simple goods and services procurement agreements to sophisticated engineering, procurement, construction and installation (EPCI) contracts in the extractive industries.
The course will provide a useful practical guide for contracts conception, planning, contractor/supplier qualifications and negotiations towards not only managing associated contract risks or saving unnecessary costs, but also avoiding needless contract disputes over project delays and cost claims.
The course will cover:
An overview of contract law
Risk assessments prior to opening contract negotiations
Use of contract templates
Practical implications of specific contractual clauses
Red flag clauses in contracts across sectors and industries
Managing taxes, indemnities and liabilities
Managing contractual milestones and liquidated damages
Intellectual property control and confidentiality clauses
Boilerplate clause assumptions and risks
Proper contract record keeping
Dispute resolution
Who will benefit from this course?
The course will be suitable for small and medium scale business owners, corporate executives, attorneys, compliance officers, corporate lawyers, procurement officers, contract analysts and specialists, contracts engineers and risk managers, among others.
Presenter
Dr Nojeem Amodu holds a Research Associateship in the School of Law of the School of Oriental and African Studies (SOAS) University of London, United Kingdom, and at the Centre for Comparative Law in Africa of the University of Cape Town, South Africa (UCT). He effectively combines scholarship in the legal aspects of corporate social responsibility (CSR) and sustainability with more than 14 years industry experience as a legal counsel in multinational companies including presently in the French oil giant affiliate in Nigeria, TotalEnergies EP Nigeria Limited.
Nojeem has a doctorate in commercial and industrial law from the University of Lagos and his PhD thesis on CSR and the transformation of the business community towards sustainability won the 'Best PhD Thesis in Humanities award. He had also finished as the best graduating student in the award of a master's degree in law (LLM) from the University of Lagos and in the bachelor's degree in law (LLB) from Lagos State University respectively. Nojeem also completed a postdoctoral fellowship in the Faculty of Law of the University of Cape Town, South Africa (2020). As a well-rounded scholar and legal counsel in multicultural environments, Dr Amodu has both theoretical and practical knowledge in the implementation of sustainability and CSR initiatives in organisations and along their value chain systems.
How much?
R2,200 per person
Certificate
A certificate of attendance from UCT will be issued to those who attend the full course.
How to sign up
Complete and submit the registration form. You will then be given the payment information. Please note that registrations will not be accepted until payment has been made.
One or two days before the course, we will send you the Zoom link. You will need to register and use a password to enter the virtual classroom.
Registrations close three days before the course starts.
Download the brochure.
You may also be interested in: