Pension fund case law update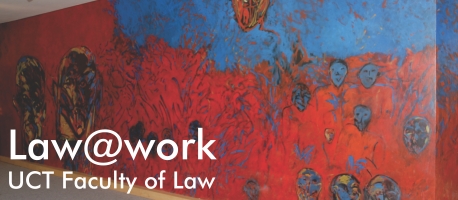 With new judgments involving pension funds often being handed down, it can be difficult to stay on top of developments – this course will give participants a practical update.
Funds are regularly involved in litigation arising from various matters. This course will focus on lessons learned from these disputes and their practical application to funds. The cases discussed will provide more insight into disputes arising in the context of fund rules, the administration of funds, and other matters of importance.
Join us for a six-hour course, held over three days.
When and where?
28 February, 14 March and 28 March 2022, at 10:00
This course will be held remotely, most likely on Zoom - exact details will be sent to registered participants a few days before the course.
Who will benefit from this course?
Management board members of funds and principal officers
Fund administrators
Rule drafters
Consultants to funds
Lawyers who would like to update or share their knowledge, and anyone who would like to be up to date with the current decisions and developments
Presenter
Jacques de Klerk is the director of employee benefits at Nolands Forensics. Jacques joined Nolands Forensics on a full-time basis in May 2014, after spending 25 years in the retirement fund industry at Sanlam and Old Mutual respectively. He holds the following qualifications: BCom LLB (US); Advanced Certificate in Leadership (UCT GSB); Certificate in Financial Markets (Academy of Financial Markets and he has successfully completed the REl and RES Exams under the FAIS Act. He is a member of the Pension Lawyers Association, and a past member of the Financial Planning Institute of South Africa. His experience in the pension funds industry includes that of senior legal advisor, engaging regularly with the authorities, being a pension fund liquidator and management board member, as well as having responsibility for corporate contracts, special projects, forensic investigations into pension fund matters, and facilitating solutions for funds with issues relating to the tracing of beneficiaries and on death benefits. Jacques has found himself at the coal face of many problematic cases, and has partaken in negotiations around many customised deals.
How much?
R1,500 per person
CPD points
This course has been accredited by the FPI with 6 CPD points.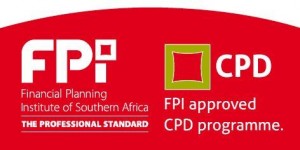 Certificate
A certificate of attendance from UCT will be issued to those who attend all three sessions of the course.
How to sign up
Complete and submit the registration form. You will then be given the payment information. Please note that registrations will not be accepted until payment has been made.
One or two days before the course, we will send you the Zoom link. You will need to register and use a password to access the course.
Registrations close three days before the course starts.
Download the brochure.