Chinese law and investments in Africa - Master's course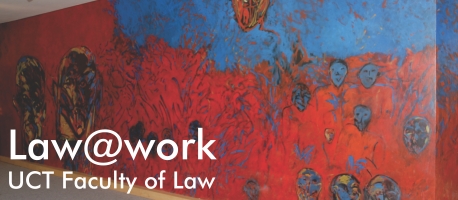 Are you interested in Chinese law and investment in Africa, but don't want to study full-time? Do you only need to brush up on various aspects of Chinese law and policy? Sign up for this UCT master's course, attending only those lectures that interest you!
The course introduces Chinese contemporary law by giving an overview of the development of Chinese law, the Constitution, legal culture and systems in mainland China. The focus of the course is on the distinctive elements of Chinese law and policies as they affect foreign investments. It will provide basic concepts about China needed to understand how to interact with the Chinese legal system, its policy and political interests in Africa.
This nine-lecture course will assist lawyers and other professionals to navigate China's emerging role in the global economy, with a specific focus on China's investments in Africa.
When and where?
This course is not currently scheduled.
Check out our Course Overview page to see all our current courses. Or join our mailing list to stay up to date with newly-scheduled courses.
Who will benefit from this course?
Lawyers, students, legal practitioners, policy makers, sinologists, negotiators and advisors in offices dealing with China
Presenter
Tebogo Lefifi holds an LLM in Chinese business law from Hong Kong Open University and is a doctoral candidate in the Centre for Comparative Law in Africa (CCLA) at UCT. She holds a BCom from the University of KwaZulu-Natal and has also completed postgraduate certificates and courses in finance and economics. She spent a decade studying Chinese business, language and law in China. During this time, she worked with universities, corporations and government departments advising on research and regulatory environment in China. She was a chief representative for various organisations in China including the official South African national brand agency 'Brand South Africa' and Stellenbosch University's Centre for Chinese Studies thinktank. She is the executive director of Sino-Afric@Work, an Africa-China advisory company, and serves on advisory boards of various China-Africa businesses and initiatives. She co-founded an applied thinktank, Sino-Africa Centre of Excellence (SACE), which published and carried out the China Business Perception Index in various countries in Africa. Tebogo has become a thought leader on Africa-China relations and featured in key Chinese and African media. She has served on various China-Africa advisory boards. She is a member of the China-Africa Wildlife Conservation Council (CAWCC), an Aspen Institute and Africa Wildlife Foundation initiative. She served on Yale University's Visiting Women's Executive Exchange Program (VWEEP) advisory board as well as the South Africa China Business Association (SACBA). She is a member of the Institute of Directors (SA).
How much?
Each individual lecture costs R1,500. Alternatively you can attend the whole course for R10,000.
Certificate
A certificate of attendance from UCT
Please note that this course is not credit-bearing and cannot be taken as an elective towards a degree programme.
How to sign up
Download and complete the registration form, and return it to us. We will then send you the payment information. Please note that registrations will not be accepted until payment has been made.
Registrations close three days before the course starts.
Download the brochure.
You may also be interested in: