Alternatives to traditional law careers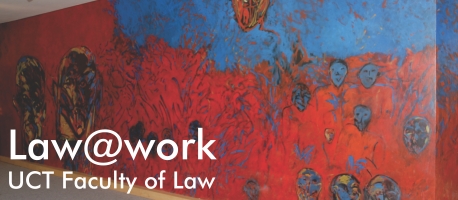 Just finished your law degree? Or frustrated after many years at a traditional law firm?
In this two-hour webinar we will explore the broad range of legal careers available outside of traditional career routes.
When?
This course is not currently scheduled.
Check out our Course Overview page to see all our current courses. Or join our mailing list to stay up to date with newly-scheduled courses.
Presenters
Leah Molatseli, is the Head of Business Development Legal Solutions at Legal Interact, former co-founder and CEO of Lenoma Legal, a virtual legal tech startup. As a legal technology and innovation specialist she enjoys the intersection of law and tech and seeing how it can help move the industry forward. A notable writer, she writes and speaks extensively on topical legal technology and innovation.
Nerushka Bowan is the Director and head of Technology & Innovation at Norton Rose Fulbright South Africa.
How much?
R695 per person.
How to sign up
Complete and submit the registration form. You will then be given the payment information. Please note that registrations will not be accepted until payment has been made.
One or two days before the webinar, we will send you the Zoom link.
Registrations close three days before the webinar.
View the advert here.
You may also be interested in: